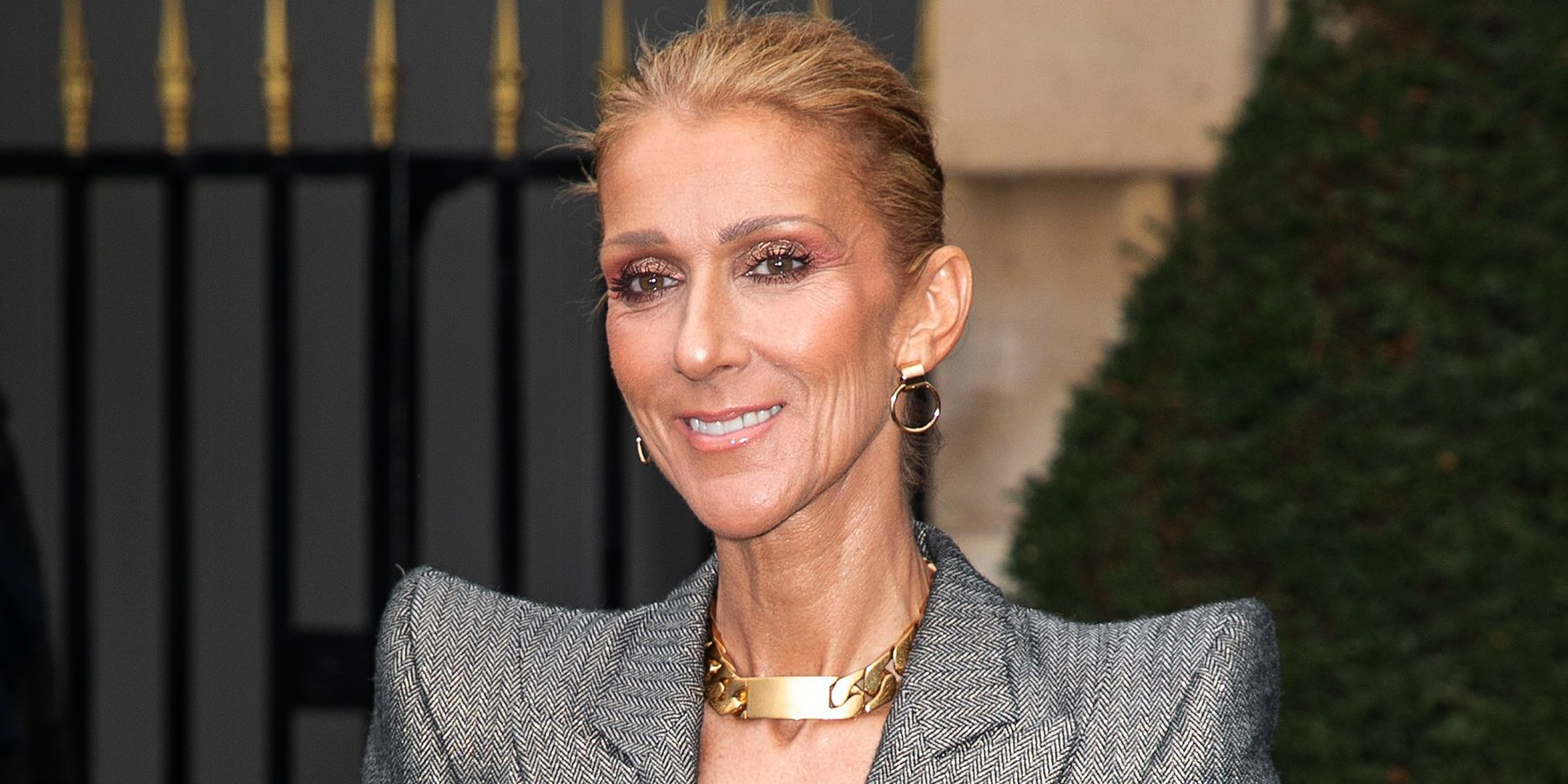 Celine Dion | Source: Getty Images
Celine Dion Has 13 Siblings: A Look into Her Large Family
Celine Dion is a generous benefactor to her 13 siblings, giving them cash gifts, cruises, and luxury trips. The singer once opened up her closet stuffed with designer gear and told her sisters to take what they wanted.
In the past, Celine Dion has expressed the difficult position some family members have put her in by asking for financial help. She and her late husband René Angélil's solution was gifting all her siblings $150,000 each.
As La Famille Dion, Claudette, Daniel, Gyslaine, Liette, Manon, Paul, and Paulette Dion performed together and released a French album, "Le Party Des Fêtes."
Claudette Dion
Claudette Dion, born December 10, 1948, in La Tuque, Quebec, was twenty when she became the big sister and godmother of the future Queen of Adult Contemporary. She came to prominence in 1990 while presenting an award to her sister, which Celine refused due to the name of the category, "Anglophone Artist of the Year."
A singer herself, the Sagittarius is very content about her place in the world and has had career highs like performing at the Olympia in Paris. She said:
"Do I have a great career? No, I have a good life. That's all that matters to me."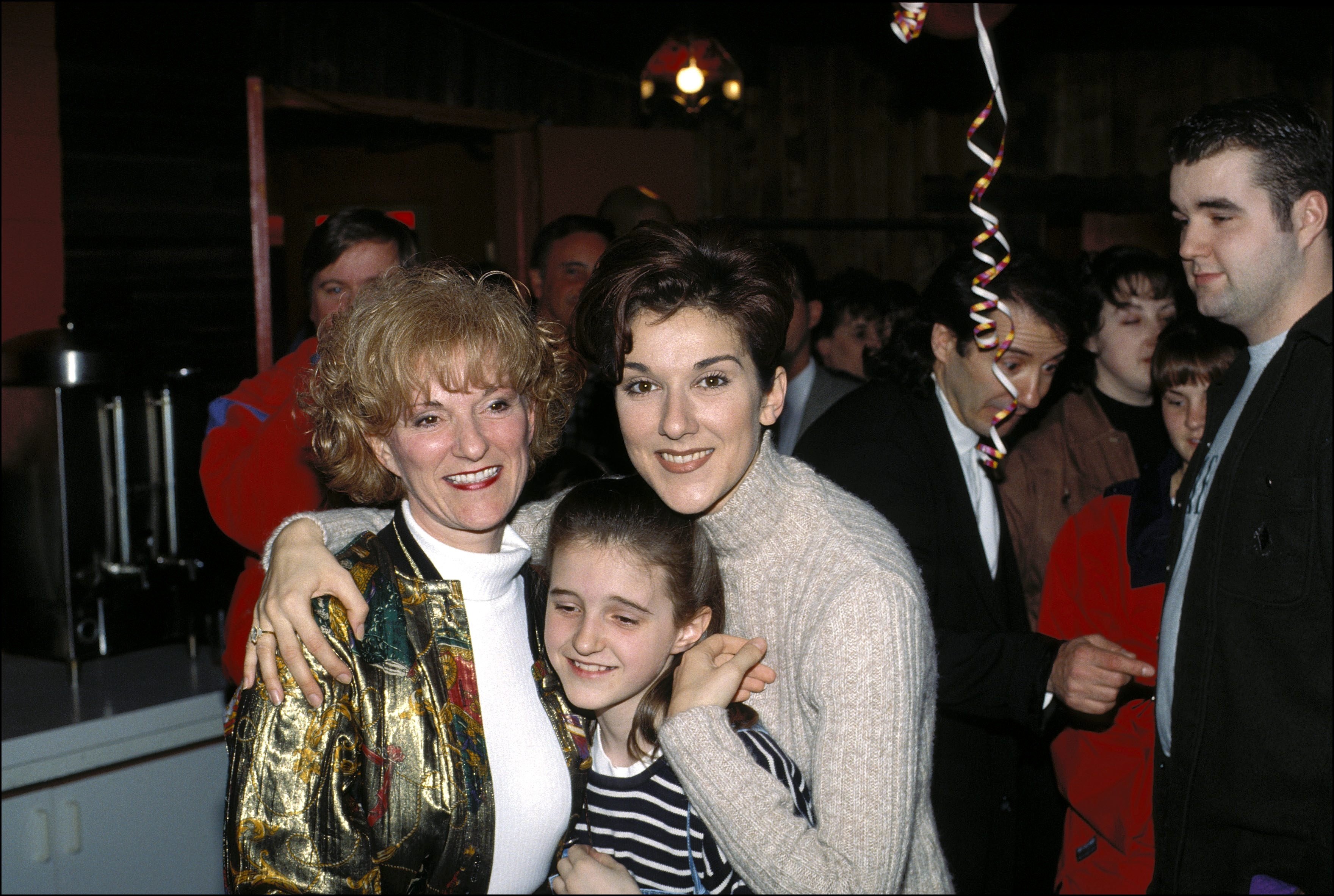 Celine Dion with with her sister Claudette Dion on March 31, 1995. | Source: Getty Images
The performer once worked at a Canadian chain restaurant owned by the "That's the Way It Is" singer and her husband, Nickels Grill & Bar. Another lower point in her career was appearing on the B-list reality show "La ferme célébri"és" (The celebrity farm).
During a shift at Nickels, she was approached by a distressed woman with a gun in a purse, hoping to request financial assistance from the "My Heart Will Go On" star through the service industry employee.
Claudette has a soft spot in her heart for children—her own with her husband, Serge Gaude, and those helped by the Maman Dion Foundation. Her first place of employment was at a crèche in Quebec, where she was a childcare worker.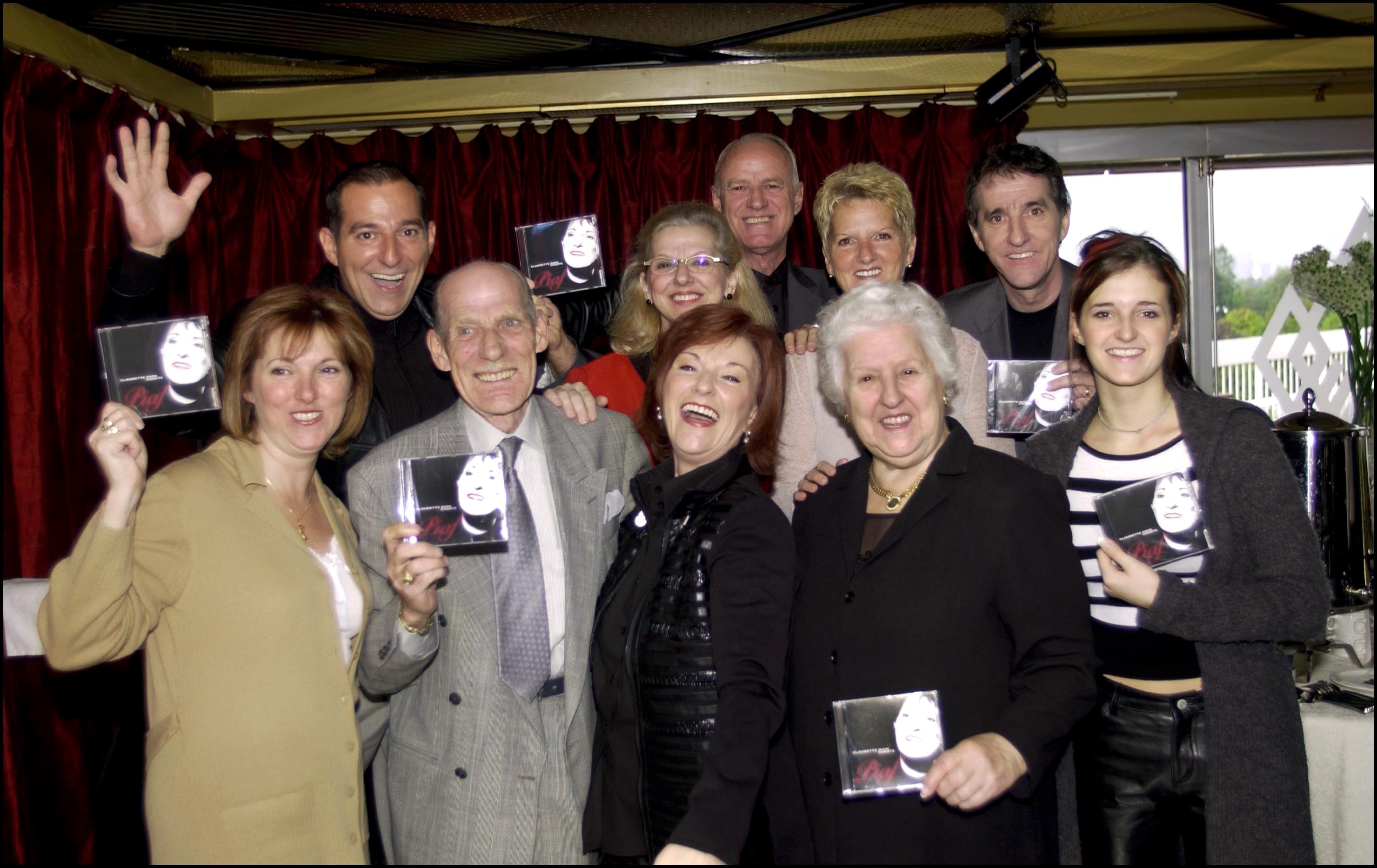 Celine Dion's sister Claudette Dion with her parents Andre and Therese, and relatives at the launch of "Claudette Dion sings Edith Piaf" at the Montreal Casino In Montreal, Canada On October 11, 2002. | Source: Getty Images
Having fielded the question about how it felt to be the sister of Celine many times (she says it's "a godsend" and "honor"), especially on European talk shows, she decided to tell her story in a book co-written with Jean-Yves Girard titled, "La soeur de..." (The sister of…).
In the 2017 memoir, she shared many weird and wonderful anecdotes about her large family and her place in her superstar sister's life. While babysitting her famous sister's kids René-Charles Angélil and twins Nelson and Eddy Angélil in Las Vegas, she helped the younger siblings watch their big brother play baseball for the first time.
Claudette recorded the charting single "Vois comme c'est beau" (See how beautiful it is) with Celine in 1985; Martin Pelletier produced the hit.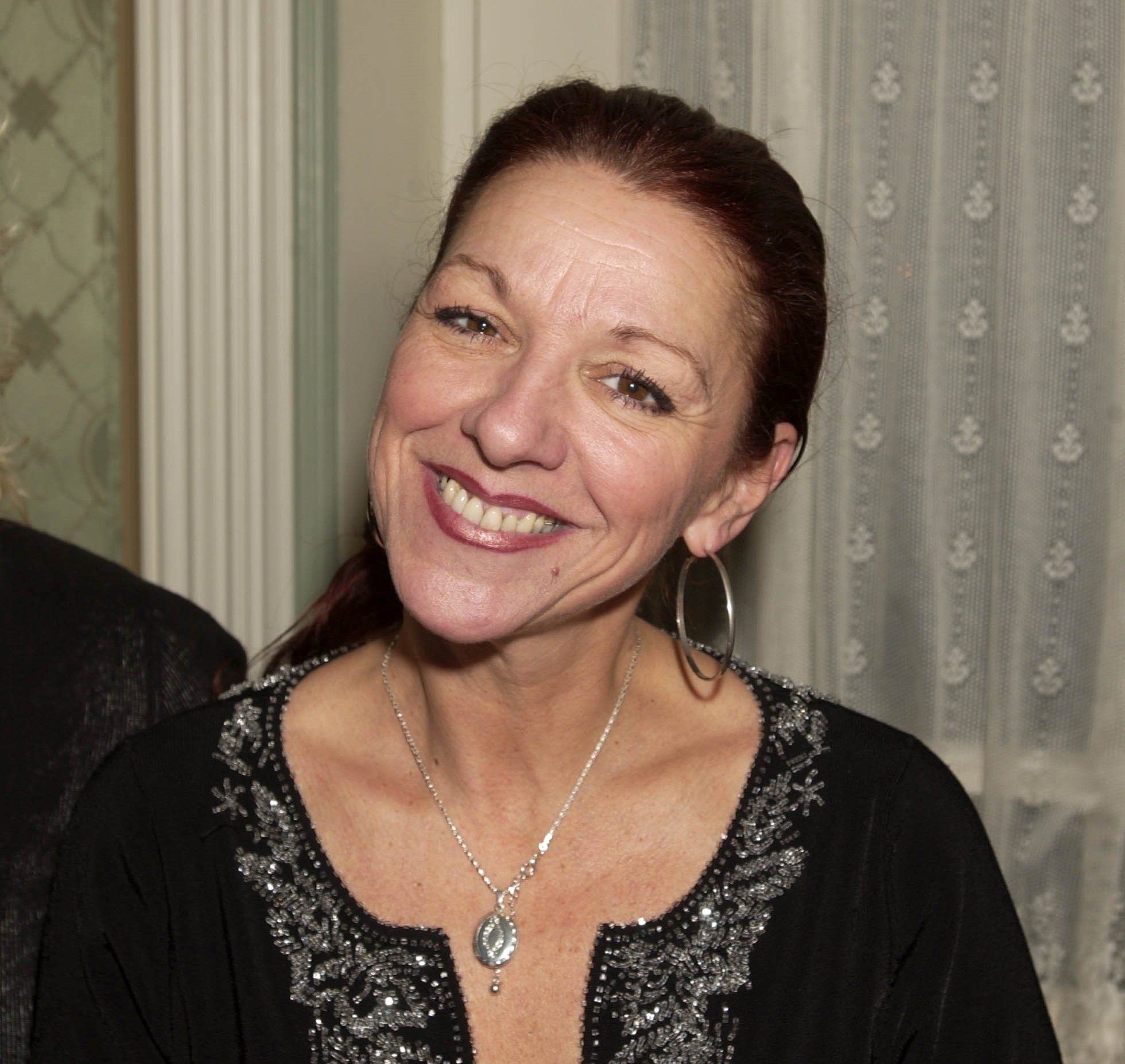 Ghislaine Dion at the launch of her mother Therese Dion's autobiography in Montreal, Canada, on November 7, 2006. | Source: Getty Images
Ghislaine Dion
On February 26, 2009, three Dion siblings, Claudette, Daniel, and Ghislaine, released a joint album of French and English covers and some original music, "Le Dion Show."
The trio sang a few tracks together, like "Au Bord Du Lac Bijou," "River Blue," and "L'Envie D'Aimer." Claudette did a cover of Willie Nelson's "Crazy," while Ghislaine and Daniel gave their interpretation of the Beatles hit "Help."
Ghislaine performed William Spivery's "Operator" and the medley of the Canadian singer Alys Robi's hits. She has been on the Candian talk show circuit, making appearances on "Tout le monde en parle" and "Le Match De La Vie." She is married to Jacques Talbot.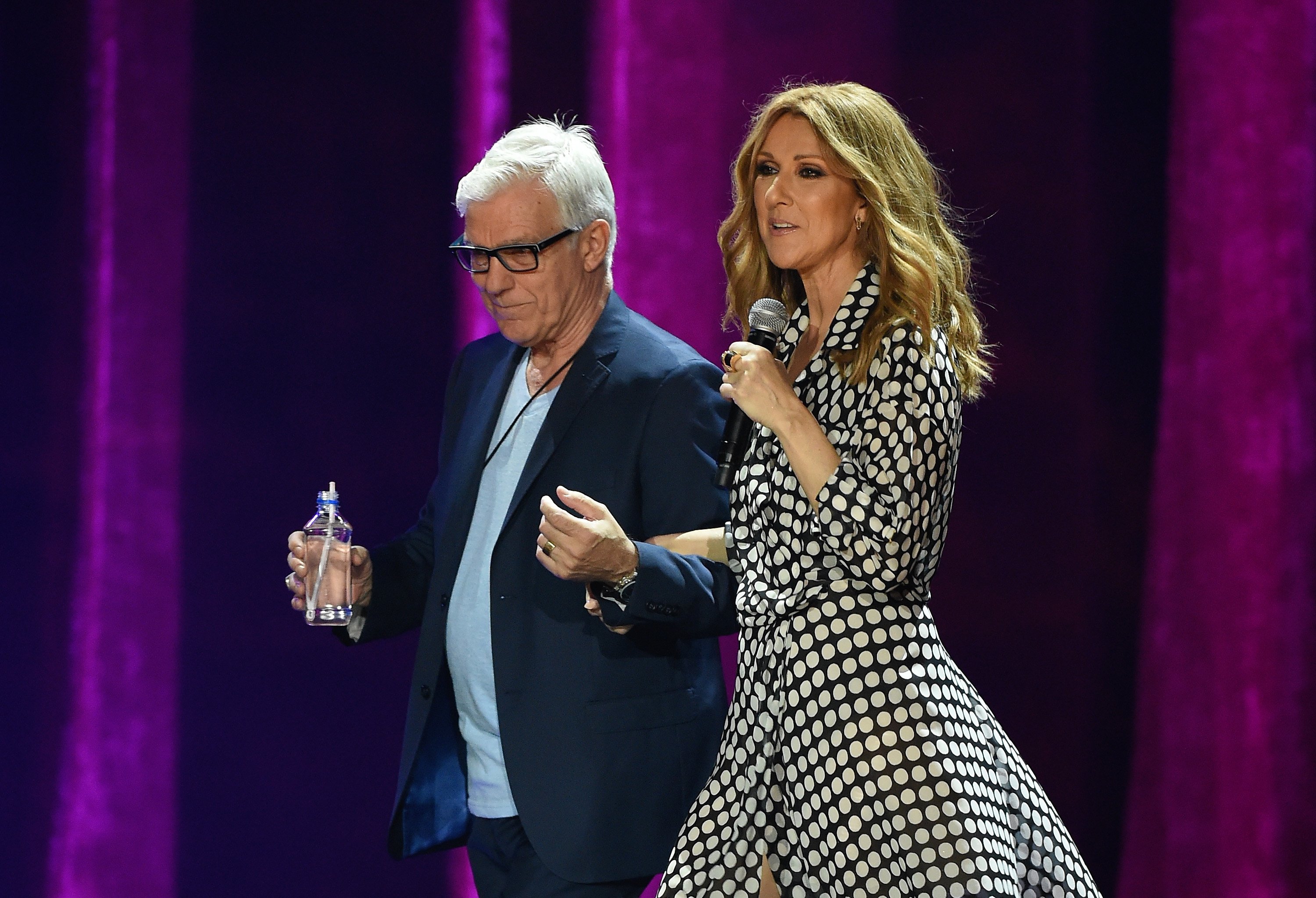 Michel Dion (L) escorts his sister, Celine Dion, onstage at The Colosseum at Caesars on August 27, 2015, in Las Vegas, Nevada. | Source: Getty Images
Michel Dion
Michel Dion is married to Danièle Corbeil. According to Gala, he used to be Celine's manager after her husband stepped down from the role he famously held for 30 years.
Jacques Dion is credited as the composer of her 1981 single, "Ce n'était qu'un rêve."
He gave an update in November 2021 on Celine Dion's health with Claudette on "La Semaine des 4 Julie." Michel and Claudette slammed "Aline," a film by Valérie Lemercier loosely based on their sister's life.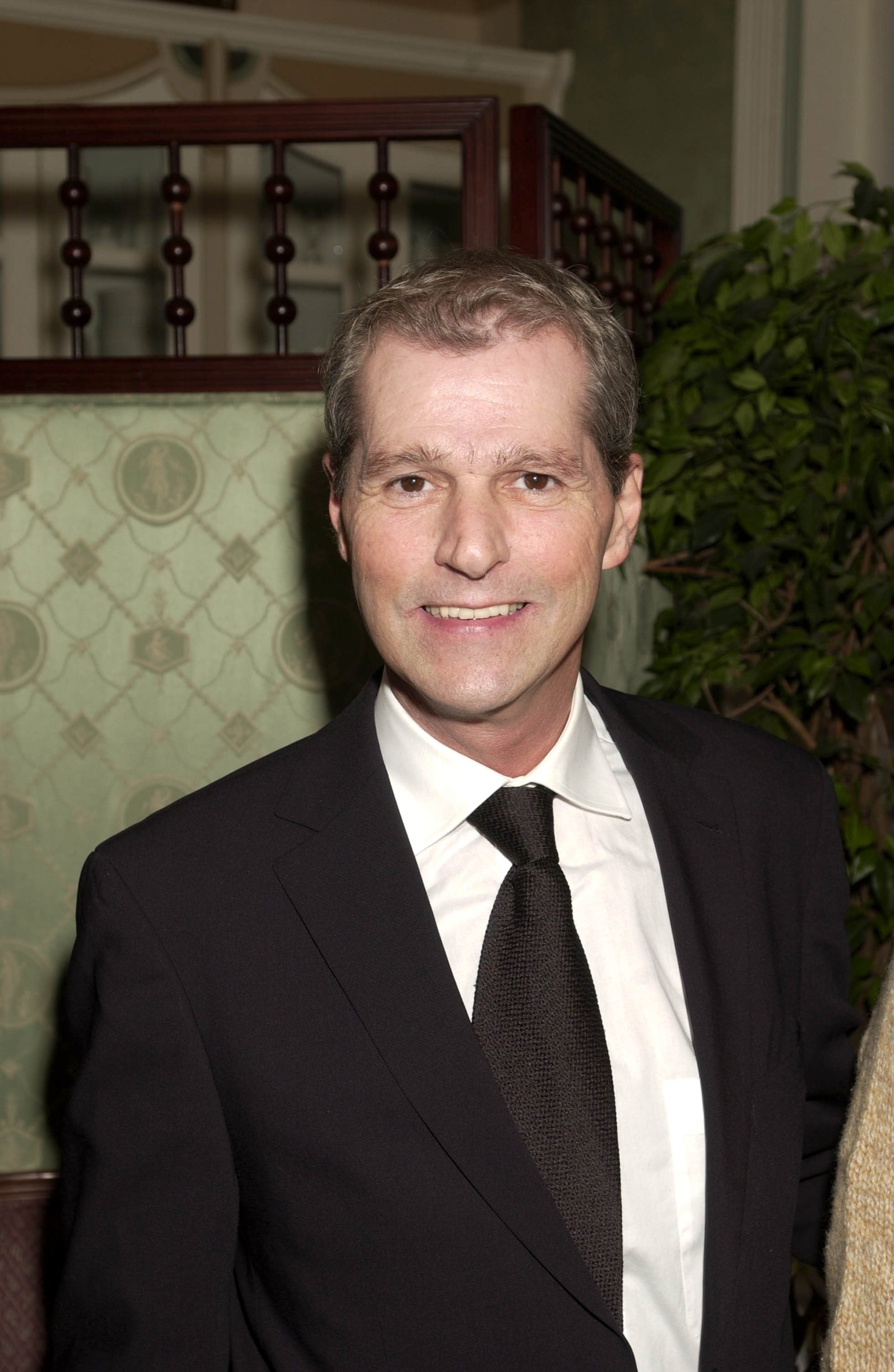 Daniel Dion attends Therese Dion's launch of her autobiography in Montreal, Canada, on November 7, 2006. | Source: Getty Images
Daniel Dion
Two days after the death of her beloved René in January 2016, Celine lost her brother Daniel, 59, to cancer. He is survived by his daughters, Valérie and Marie-Michelle, and grandchildren, Matis and Laurianne.
In his final days, he was admitted to the palliative care center Maison Adhémar-Dion in Terrebonne, Canada, to which the family requested donations be made instead of flower arrangements.
The church service took place at St-Simon-et-Jude Church in his hometown of Charlemagne. Acting as an informal family spokesperson, Claudette told the media that he had had throat, tongue, and brain cancer.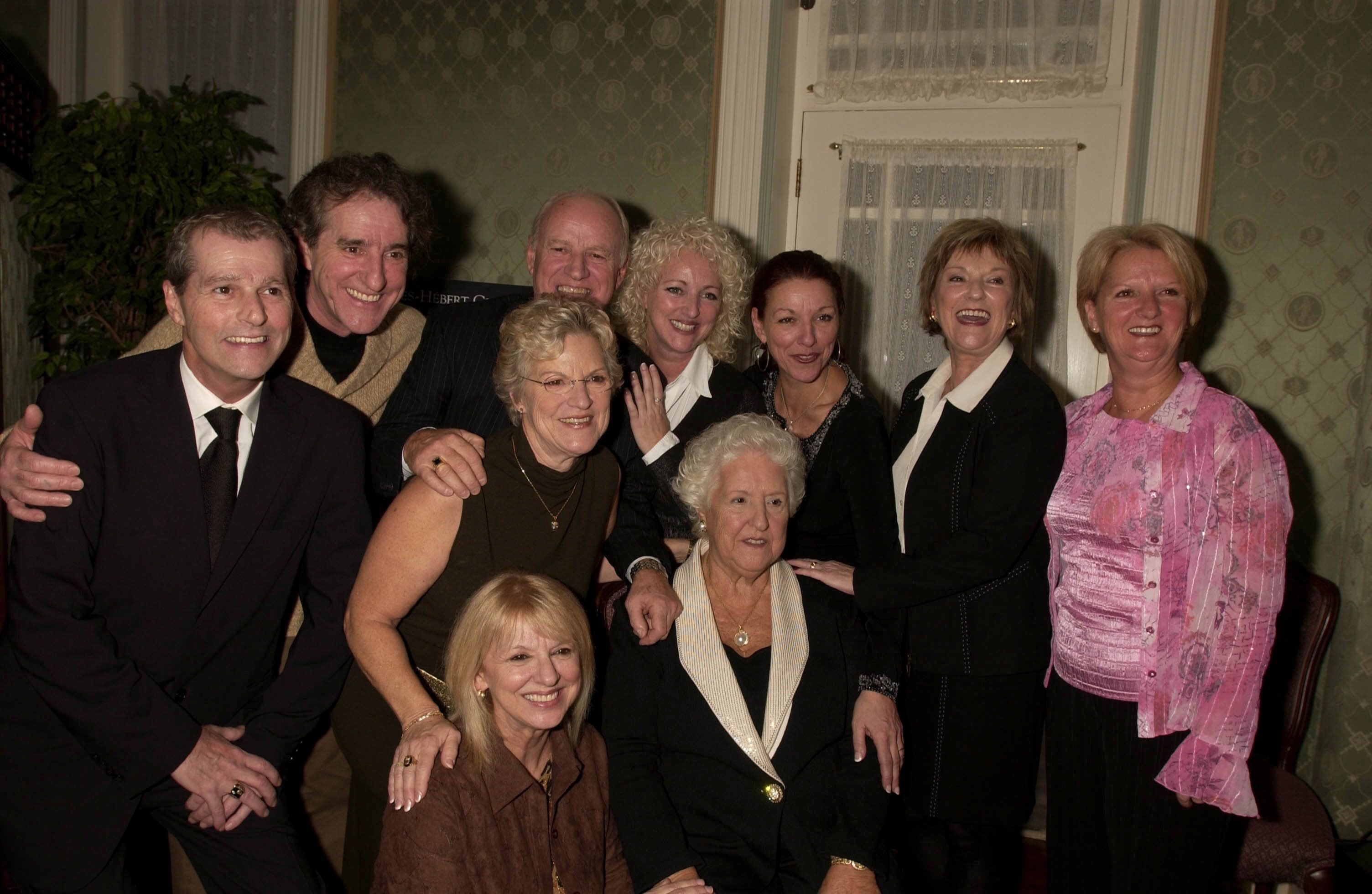 Therese Dion surrounded by her children in Montreal, Canada, on November 7, 2006. | Source: Getty Images
Other Siblings
Most of Celine's siblings, like Denise, Clément, Liette, Louise, Linda, Manon, and Paul, lead a life out of the spotlight. Her brother Jacques Dion is credited as the composer of her 1981 single, "Ce n'était qu'un rêve." His spouse is Geneviève Garcea.
Pauline Dion is the twin sister of Paul and married to Marc Martel. She portrayed a farmer in the 1988 made-for-TV movie, "The Lynwood/Harper Alien Abduction Mystery."
For their mother, Thérèse Tanguay-Dion's 90th birthday celebration in March 2017, the Dion siblings came together for the first time since Daniel and René's deaths the year prior.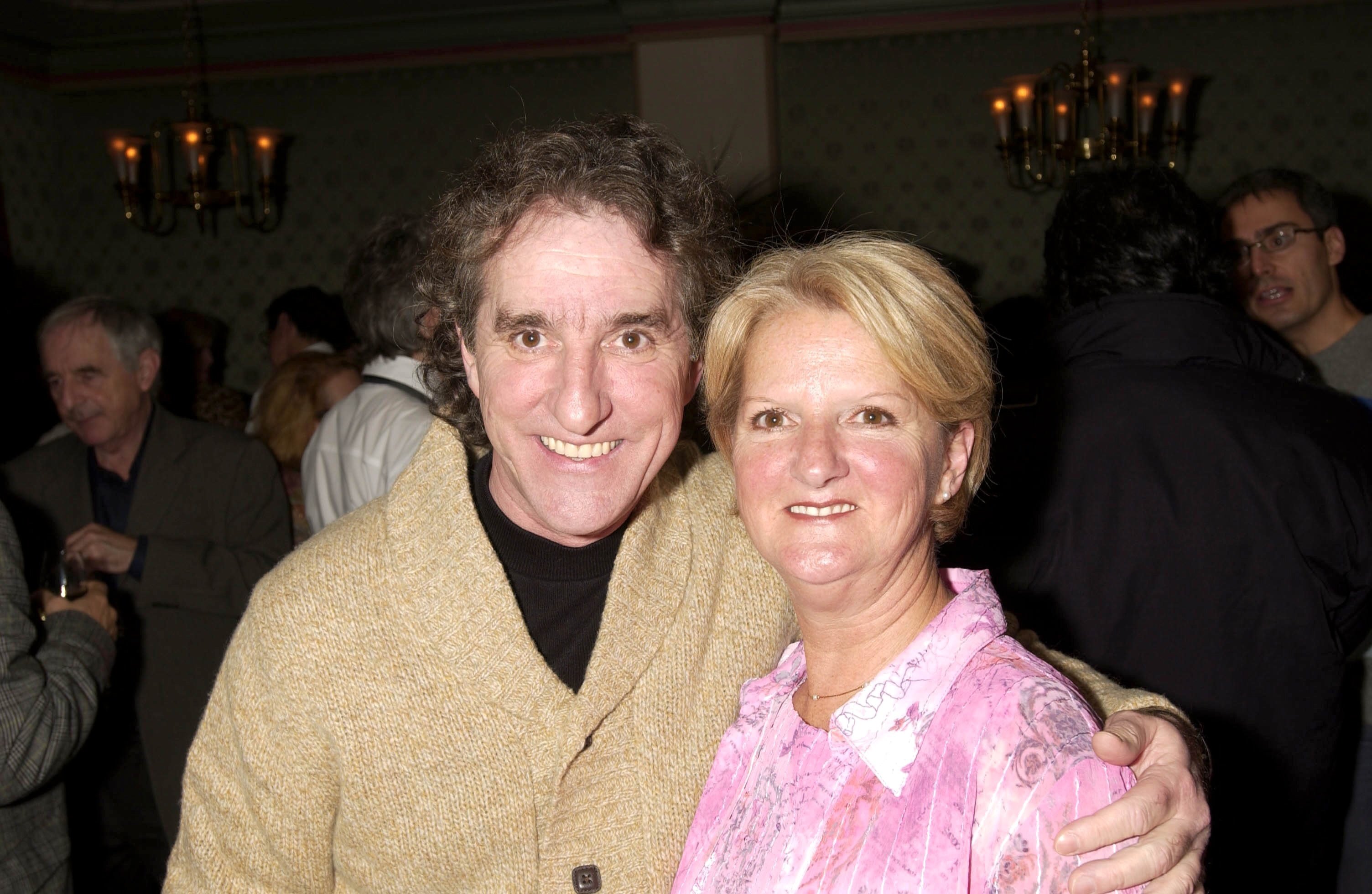 Jacques and Louise Dion at the launch of their mother Therese Dion's autobiography in Montreal, Canada, on November 7, 2006. | Source: Getty Images
Celine's Les Productions Feeling footed the bill to have all the family members flown out to Las Vegas, where they were put up in hotels. The celebration began with a champagne toast followed by a meal in a private room of a restaurant in the city.
As a starter, corn soup was served with black caviar topped with edible flakes of gold, Claudette wrote in her memoir. The mood of the day was festive; Clément joked that he would collect the precious metal to make himself a "beautiful gold tooth." The matriarch passed away in January 2020 at 92.
The house that the Dion siblings grew up in, 130 Notre-Dame St W, Montreal, was sloped to the ground to make way for the Maman Dion Foundation. Per Claudette, members of the public collected pieces of the rumble "like thieves."
She returned to the house before the demolition and found three puzzle pieces in Celine's former bedroom. She's keeping it as a souvenir but wonders how much it could raise on auction. Not for herself, of course, but for her mom's foundation.
Please fill in your e-mail so we can share with you our top stories!