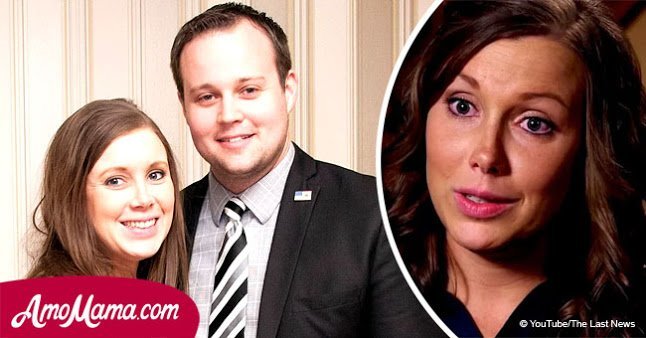 Duggar tragedy: family member reveals heartbreak over devastating loss

The 29-year-old Anna Duggar has five children with her husband, Josh. She opened up on social media about her miscarriage.
In the caption of the post, she reminded her followers that she is not a mother of five, but a mother of six, adding that the sixth baby is in heaven.
As reported by Radar Online, Anna first discussed her miscarriage on The Today show in November 2010. She told viewers that it was unbearable to go through the excitement of expecting a baby and then losing it.
Anna added that her faith in God gave her strength. She thanked God for the good times, but she also praised him when "things didn't go the way [she] expected them to."
"It was very hard to go through the excitement of finding out we were expecting a little one and then losing it."
Anna Duggar, Today, November 11, 2010.
She added that thanking God releases a person from the burden they are carrying and helps them to go on with life.
More recently, Anna said she is working hard on her relationship with Josh, and that they are trying to rebuild their marriage and their family.
She was referring to the sexual molestation scandal when Josh admitted that he molested five underage girls, including some of his sisters.
He also admitted to adultery when it came to light that his credit card information was used to pay for a premium account on the Ashley Madison website.
The site caters to people who are actively seeking to start an affair, and Josh signed up for the member package that "guaranteed an affair."
According to People, Anna explained that fixing a marriage is 'never easy after a breach of trust.' They decided to take one day at a time.
Please fill in your e-mail so we can share with you our top stories!