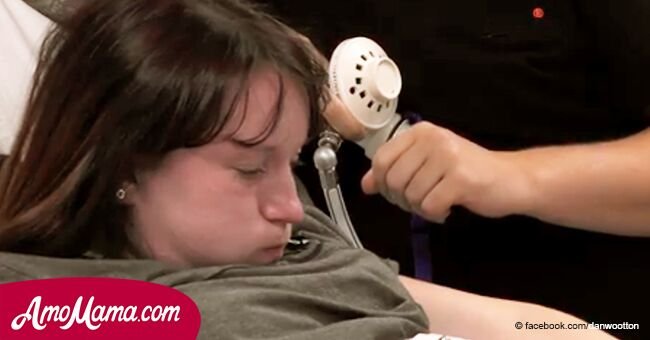 Woman's labor when they hear something loudly hitting the ground. Doctors had to stop the birth
Maybe his reaction was due to the emotional moment, but this father experienced the same symptoms his girlfriend showed during her pregnancy.
According to UPSOCL, the moment a young father fainted in the delivery room while his girlfriend was in labor was caught on camera during a new reality show's filming.
29-year-old Ben fainted while watching his partner, 23-year-old Amy, push in the maternity ward at Birmingham Women's Hospital in England.
The couple appeared in an episode of 'One Born Every Minute,' which follows expectant parents-to-be as they prepare to have their children.
Although he initially appeared calm, as he helped to administer pain relief to his partner in the delivery room, the emotional shock dropped him.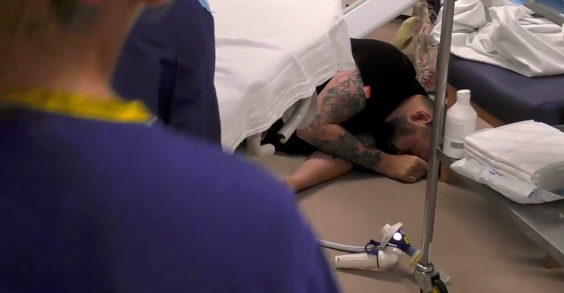 This young father explained that he was shocked by how much his emotions changed since discovering he was going to be a parent.
"It's turned me into a right softie. I can't even watch telly without crying. I just feel like I have to be strong for her," he said.
After he watched his girlfriend strain while in the grip of a contraction, he dramatically collapsed to the floor without warning.
This caused Amy to break off from her controlled breathing: "He's passed out," Amy shouted, while the midwife called in for help to assist.
According to Daily Mail, the couple, who met at a car park at work and appeared in the second episode of the series, had been together for three months when Amy fell pregnant.
Ben explained that he "felt pregnant," and even experienced his own cravings through his girlfriend's pregnancy, in the episode.
According to Huffington Post, although the early release of the clip didn't show what happened afterward, viewers were able to watch their story in the second episode of the series on March 14, 2018.
Please fill in your e-mail so we can share with you our top stories!