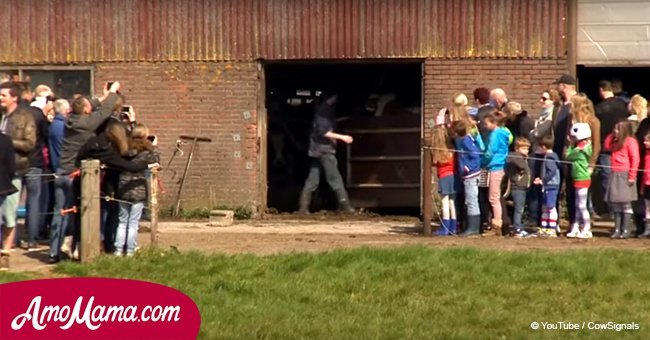 Cows were locked inside a barn for 6 months. Finally they were released and it was filmed
A video of the cows being set free in the open field became a viral sensation.
The Netherlands is known for their number of cattle. They are also known to be a very cold place during the winter time.
Faith Tap revealed that because of the unforgiving weather, many of their cows are kept inside for six months and are only released once again during springtime.
By then the grasses have grown into lush blades of greenery. That would perhaps be a more pleasing sight for the cattle after seeing only darkness and mounds of hay for half a year inside the barns they have been placed into.
With the cows being released into the open field during spring, many people have wanted to witness such event that it has become an annual tradition in places like Holland.
It has been called "Koeien in de Wei," which means cows in the pasture.
Usually, the event falls on a Saturday in April each year. People would gather in the farms just to witness the cows being set free.
A video of the annual tradition was uploaded on the Internet and it quickly became a trending topic worldwide.
The clip showed many people gathering in a roped-section near the barn's entrance. They all were looking forward to the cows being released and had their cameras ready to capture the special event.
Just when the doors were opened, a number of cows came rushing out to revel under the sun and munch on their favorite tasty green grasses.
The act of the cows excitedly going out of their barn is known as the "koeiendans" or cow dance.
Please fill in your e-mail so we can share with you our top stories!