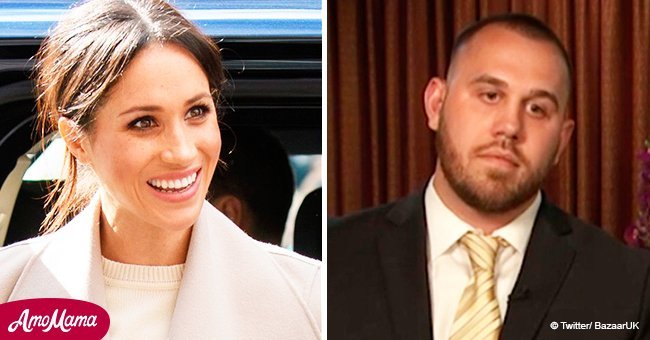 Meghan's family claims they weren't invited to the wedding, but gets shut down on TV
Two of the royal bride-to-be's estranged family members spoke up regarding them not being invited to the wedding.
It seems that Meghan Markle does not intend to reconnect with her family as of the moment. Reports claimed that she did not include some of her family members on the wedding guest list.
While this may be a bit harsh, Inquisitr suggested that a lot of people are on her side and agree with her.
On March 26, 2018, two of Markle's family members said they have not received an invite to the wedding, as revealed by Us Weekly.
Markle's nephew, Tyler Dooley, and his mother, Tracy Dooley, had an interview with Good Morning Britain, where they claimed that they are most likely being ignored by Markle.
The mother and son expressed their disappointment upon not receiving an invite. Kensington Palace previously announced that they have sent out invitations on March 22, 2018.
In the interview, Tyler was insisting that he and the rest of his family had always supported Markle since day one.
Tracey, who is the former wife of Markle's half-brother, Thomas Markle Jr., said that they had accepted the fact that most likely will not be receiving an invite but she clarified that they will still continue to support Markle as she embarks on a new journey of becoming a royal.
The two were asked about the last time they had spoken with Markle. Tyler admitted that he hasn't been in contact with her for three years, while Tracy said she has not talked to her in two decades.
The hosts looked seemingly shocked upon hearing their confession and went on to slam the two for somehow painting Markle as the villain when her decision seems to be not completely unreasonable.
The host said, "Well, then it doesn't seem unreasonable for you not to be invited, does it? I mean, if it's 20 years, you're pretty much on the fringes, aren't you, of the family, to be honest?"
Prince Harry and Markle are expected to have 600 guests in the wedding celebration but only 200 guests are invited to a private reception at Frogmore House later in the evening.
Please fill in your e-mail so we can share with you our top stories!