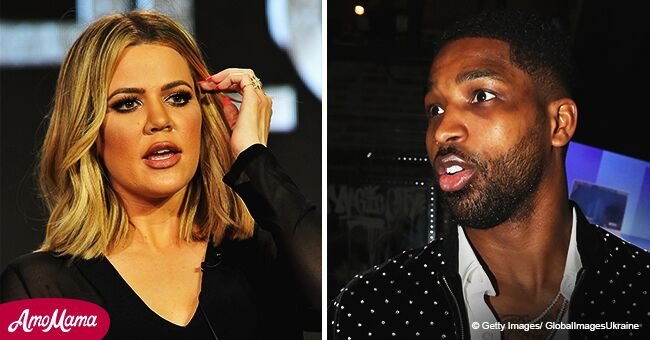 Khloe Kardashian's beau's 'mistress' allegedly shares she is pregnant soon after infidelity scandal
Khloe Kardashian has been dealing with a lot of stress after videos of Tristan Thompson cheating on her surfaced on social media just this week.
Days away from giving birth, the youngest Kardashian sister takes yet another blow after a woman named Stephanie claims that she is pregnant, possibly with the NBA player's child.
That same women also posted a sex tape that allegedly shows her and Tristan Thompson doing the act.
Not content with what she shared, Stephanie also revealed a couple of messages that she received from the player which included messages like 'I would pull ya hair and kiss you than rip ya clothes off'.
The shocking discoveries were posted by a @ms.stephaniee on Instagram before making her account private.
The first video that leaked just recently was a surveillance video recorded last October at a hookah lounge near Washington D.C.. In the video, Tristan could be seen getting up close with three brunette beauties, even kissing one of them.
Stephanie seemed to be one of the women in the club with Thompson, given that she has an uncanny resemblance with the one in the video.
All these videos blew up after Tristan spent the weekend hitting up more party spots in New York City prior to his NBA game. He allegedly left two different clubs with the same girl, a strip club worker identified as Lani Blair.
Khloe has yet to release a statement regarding what had happened as she has been focusing on delivering a healthy baby girl into the world.
Please fill in your e-mail so we can share with you our top stories!