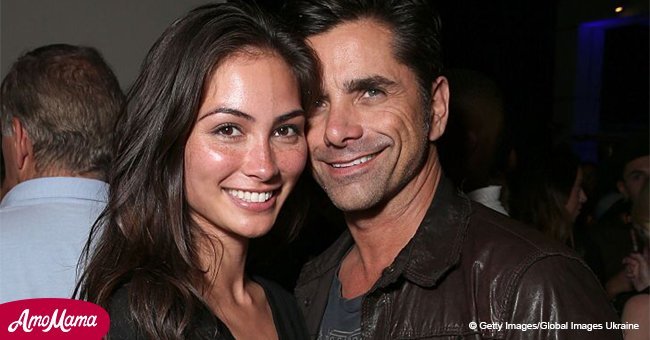 'Full House' star John Stamos welcomes a son and names him after his late father
The 54-year-old actor and producer, John Stamos, is most famously known for his role of Jesse Katsopolis on the sitcom, Full House.
Stamos announced the birth of his baby boy on April 16, 2018, when he shared an adorable photo of the newborn with his 2.4 million Instagram followers.
The post has since been liked more than 610,000 times and has more than 14,300 comments. As reported by People, Stamos named his son after his father, Billy.
In the caption, he wrote that the best part of him would henceforth be his wife and son. He also added the hashtags 'overjoyed' and 'not just an uncle any more.'
It's his second marriage; the first was with model Rebecca Romijn from 1998 until 2005. Stamos has been married to actress Caitlin McHugh since February 2018.
They started dating in 2016, but only announced their engagement in October 2017. Two months later, they announced that Caitlin was pregnant with baby Billy.
On December 16, Stamos paid tribute to his late father and shared a photo of him as a boy playing with his father, Bill Stamos. He used the hashtags 'hero' and 'balance.'
In the caption, he wrote that he would 'certainly fall short of the father [his] pop was,' but added that he was going to give it his all anyway.
Soon after the announcement, Stamos told People that his father had always been a superhero to him and that he had always been 'bigger than life.'
Some people place their fathers on a pedestal, but realize later that their superhero was 'just a man.' According to Stamos, he never reached that point; his dad was always his hero.
He is also heartbroken that both his parents 'aren't here to be part of this,' but Stamos firmly believes he wouldn't have received the blessing if 'they weren't up there.'
Please fill in your e-mail so we can share with you our top stories!