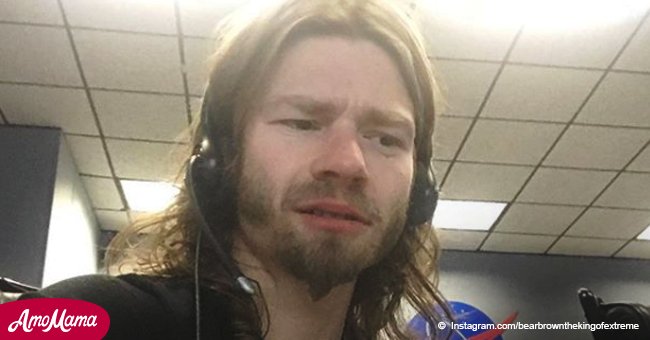 'Alaskan Bush People' star Bear Brown shares a selfie with a hospital bracelet on after a run
Bear Brown is known for his daredevil stunts, but one of them recently landed him in trouble. The daring 'Alaskan Bush People' star was reportedly running around when he landed into an obstacle that left him injured.
'Alaskan Bush People' star and self-proclaimed "King of Extreme," Bear Brown is in hospital after he landed in a bit of trouble. A source told Radar Online that the reality TV star, who is always climbing trees in the family's Discovery channel show, was doing his usual stunts when he bumped into an obstacle. No clear report on whether or not Bear was hurt is available yet, but he posted an uncaptioned photo of himself in hospital.
The source reported that Bear was on his usual stunts when the accident happened.
"Bear was running outside, as always, and turned his head into a small tree branch."
The source added that the energetic Bear had "sustained a minor eye injury" but he "will be just fine." The reality TV star was rushed to a hospital in Spokane, Washington for treatment and no further information has been given.
Bear isn't the only Brown to be hospitalized recently. It's barely two months since Noah was hospitalized in Coeur D'Alene, Idaho, for an emergency surgery. The 25-year-old needed his gallbladder removed quickly and it all went well. He was even reported to show his scars to anyone who cared to see them.
"Noah was in the parking lot at Beyers Market in Tonasket, Washington, on Tuesday and was showing off his scar from having his gall bladder removed. Right in the parking lot! When a fan went to go shake his hand, he apologized for the weak handshake and told him that it was due to the surgery."
We wish the Bear quick recovery.
Let us know your thoughts in the comment section.
Please fill in your e-mail so we can share with you our top stories!