Kylie Jenner channels her inner Catwoman in skintight black bodysuit at NBA game with Travis Scott
Kylie Jenner has lost all the baby weight, two months after giving birth, and she is looking stunning in each public appearance. As Daily Mail reported, the mother of one was spotted with her baby daddy, Travis Scott at a basketball game. Her outfit was inspired by cat woman.  
Mother of one, Kylie Jenner was spotted out and about with her baby daddy, Travis Scott. The two had floor seats for Monday night's NBA playoffs.
The 20-year-old reality star, who watched the Houston Rockets and Golden State Warriors battle it out in game seven, sported a black bodysuit and knee-high boots that made her look like a sexy cat woman. Scott, 27, wore a plaid shirt as usual and a pair of Air Jordans.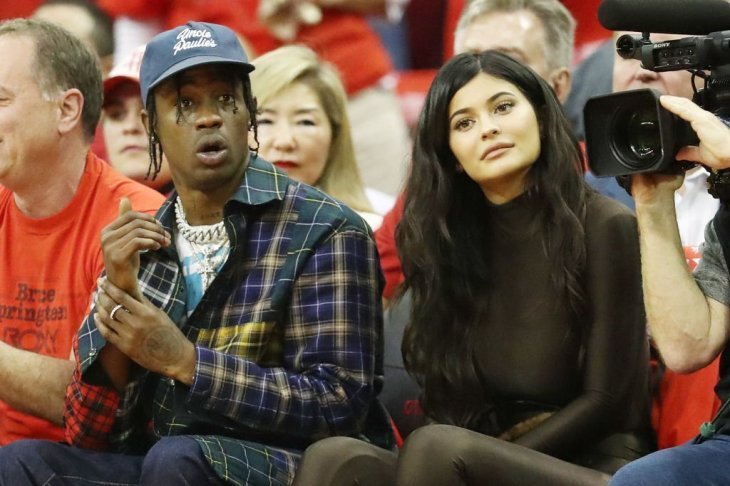 Jenner was not very enthusiastic and she seemed to live for the breaks when she and Travis would be spotted kissing and talking animatedly. As soon as the match resumed, Travis, who is an avid supporter of Houston Rockets would turn all the attention to the game, struggling to stay put on his seat. When the time came for Kylie to toss a few towels to the crowd, she happily obliged.
The couple has been dating since April 2017 when Kylie and Tyga broke up. Since their baby was born, they have been stepping out together more often including attending the Met Gala together.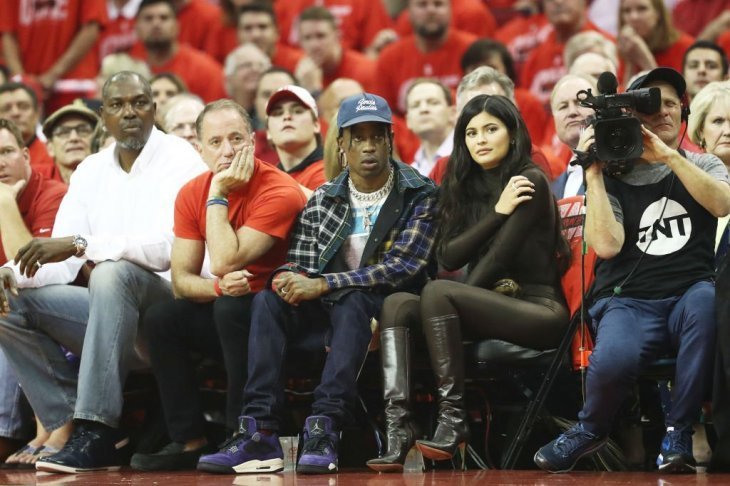 The both of them are taking their parental roles seriously, with Kylie telling the Evening Standard that her baby 'changed her world.' 
"I'm learning so much more about myself and life, and it's been such a great experience. Of course there's hard times and stuff… even in the beginning, just not sleeping, the nights, like, baby blues… and all the ups and downs. And also even when I'm here it was so hard to leave this morning. I'm like, 'I'll be right back, I'm so sorry, I have to leave!' and she doesn't even know what's going on. I think about her all the time, anywhere I am. I would rather be with her or wish she can come everywhere. I can't wait till she can come everywhere with me, because right when she's old enough I'll bring her everywhere."
Aaaww… such a beautiful feeling.