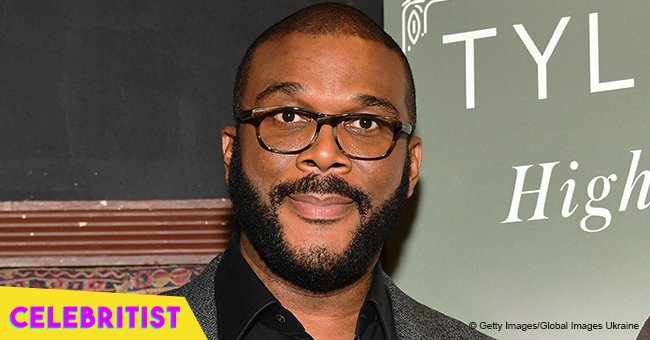 Tyler Perry's rumored wife leaves little to imagination in skimpy bikini, flaunting toned figure
Tyler Perry's baby mama and rumored wife sizzled things up in a black bikini while leaning on some waterfalls. The Ethiopian beauty flaunted her gorgeous physique and natural beauty while highlighting the beauty of nature as well.
Gelila Bekele is an Ethiopian model, activist, and filmmaker, who emerged from the shadows three years ago when she Facetimed Tyler Perry that she was pregnant with his child.
In an interview with People, Tyler recalled getting a Facetime call from Gelila a few years ago while she was holding up a pregnancy stick. That call has since then changed their lives for the better.
"I get a FaceTime call and she's holding up the pregnancy stick. I'm like 'I guess this is happening'."
Though their child Aman Tyler Perry was born in 2014, the couple has been dating since 2007, when they met at a Prince concert. Now that they have been together for more than nine years, Tyler proudly says during his People interview that their lives revolve around their adorable son.
However, aside from being Tyler's baby mama, Bekele is so much more than that. She is a model-activist who wants to make sure that Africa is not known as a "dumping ground for foreign aid".
According to Okay Africa, Gelila is dedicated to supporting long-term sustainability in Ethiopia's rural areas, places she calls her "home". For her, it is vital to support local communities and break barriers that hinder young people from receiving education, clean water, and more.
Gelila Bekele shared the beauty of nature in her latest Instagram post, getting hit by its "gentle force" while donning a bikini that showed off her flat stomach.
"Gentle force by nature #Gaia"
The activist has been frequenting Ethiopia, getting as close to her roots as possible so as to affect more change. Gelila believes that by educating herself of different cultures, she is able to equal herself with the people she is working with.
"#Education is the greatest equalizer. #Ethiopia"
Please fill in your e-mail so we can share with you our top stories!