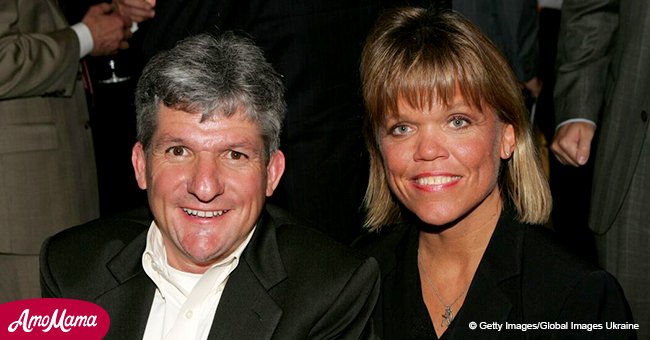 Matt Roloff defends his ex-wife from attacks on social media
The Little People, Big World star, Matt Roloff, took to social media at the beginning of this month to speak up for his Ex-wife, Amy Roloff. Many fans have often attacked or criticized Amy in one way or another.
Via an Instagram post, Matt informed his fans that he would no longer tolerate any negative comments about her. He told them that he would now be pro-active in weeding out any nasty posts.
On June 7, Matt posted a photo of blue flowers in a field with a very powerful declaration to his fans. In his Instagram post, he told his followers that he would remove 'unnecessary mean or hateful comments' about his former wife.
He informed his fans that generally, he's pretty tolerant on his social media as to what he allows before deleting or banning someone. The reality star continued saying that people that have followed him for a while already knew that he would delete comments that use vulgarity or just post overly mean and unnecessary comments.
He then went on to inform his fans that he would now delete anyone who made hateful comments about Amy or his family. Matt then thanked those who had contributed to lively debates and spirited conversations.
He and Amy divorced in 2016, but they both still live on their Oregon farm, however in different houses. Despite having their differences which led to their separation, recently they seemed quite happy together on a Facebook post.
'But my new rule is I'm going to delete people that make unnecessary mean or hateful comments about Amy or any of my family members. I may not catch them every time but if you're an on-line bully, I'm going to up my effort to remove you.'
Matt Roloff, Instagram, June 7, 2018
In the post, the two posed together to celebrate the Little People, Big World's Guinness Book of World Records certificate. The show, which debuted on TLC in 2006, is the longest-running family-focused reality TV series in history.
It also has more than 300 episodes. Fans have often attacked Amy on numerous occasions; like a month ago when she posted a photo where she prepared to clean a closet.
On that post, fans accused her of being 'jealous' of Matt's new girlfriend, Caryn Chandler, who is a former employee at the farm. Some fans have also accused Matt of stealing Amy's business ideas but most of the time the attacks are on the latter person.
Sometimes the extended Roloff family also gets in the firing line. After Jeremy Roloff's wife Audrey said being a mother had left her exhausted, she was attacked on Twitter for feeling 'robbed' of the beautiful first moments with her newborn daughter.
In an Instagram post, Jeremy was also once attacked for missing the irony of complaining about the roles phones have in our daily lives. New episodes of Little People, Big World will air on Tuesdays at 9 p.m. ET on TLC.
For more on this story go to our Twitter account @amomama_usa.
Please fill in your e-mail so we can share with you our top stories!