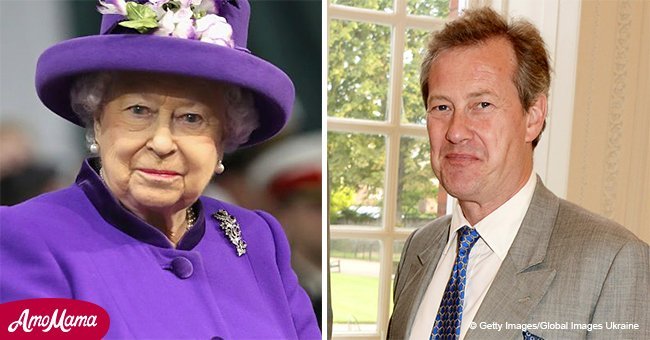 Daily Mail: Queen's cousin to marry his 'gorgeous beast' male partner
In a bold move to make British royal history, the Queen's cousin will be marrying his male life-partner, "gorgeous beast" James Coyle.
Lord Ivar Mountbatten is Her Majesty's cousin and is set to tie the knot with Coyle at a private chapel this summer at his country estate in Devon.
The wedding will become the royal family's first gay marriage in history.
Ivar revealed his true sexuality in 2016. At the time, it had been years since he divorced his former wife, Penny.
In an interview with the Daily Mail, Ivar revealed that getting married again was not included in his priorities but he wanted to do it for Coyle.
Describing their wedding plans and their engagement, Coyle shared to the media outlet that it will be a modern marriage. In fact, nobody even proposed between either of them.
Coyle added that it was just an acceptance of "great love."
Funnily enough, Ivar's three daughters, Ella, 22, Alix, 20, and Luli, 15, came up with the idea that Penny should give her former husband away during the wedding.
While others may think the idea is awkward, it isn't for the trio and the children since Penny and Coyle have become close friends as well.
Also speaking to the Daily Mail, Penny shared that Ivar had been more relaxed as of late and have been kinder.
She pointed out that keeping his sexuality a secret for a long time probably made him unaware that it was tormenting him.
Penny added that everybody sees that Ivar is much happier now.
She also shared how happy she is these past years since she had trouble during the first few years of being apart from Ivar. Now, she stays in London and managing her business, Penny Mountbatten London.
Penny shared how proud Ivar is of what she has achieved even though they are not together anymore.
She added, "I'm proud too. Finally, I am able to love myself and the reason this marriage is acceptable to all of us, particularly our lovely daughters, is because of the character of James, the nature of the beast — the gorgeous beast."
As for the wedding, Coyle shared that it will be very private and small with only close family and friends as guests.
They also shared that they will be inviting about 120 people for the reception.
For updates about the first gay royal wedding, visit our Twitter, @amomama_usa.
Please fill in your e-mail so we can share with you our top stories!