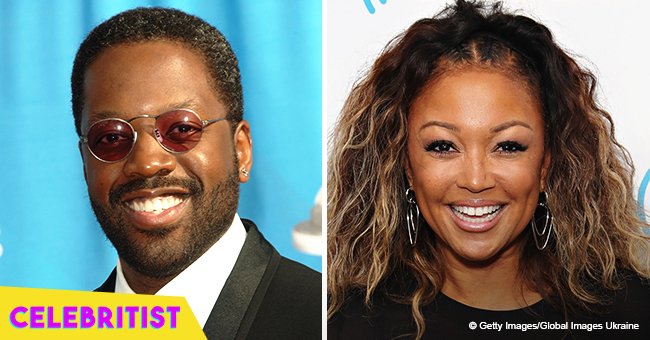 Kadeem Hardison & Chante Moore's daughter is all grown up and looks a lot like mom
Chante Moore's beautiful daughter Sophia is all grown up and she shares a striking resemblance with her mother.
If you are a fan of classic R&B, then the name Chante Morre should ring a bell as she is an award-winning singer and songwriter specializing in that genre. During the height of her career in 1997, she married American actor Kadeem Hardison, and the two of them share a daughter named Sophia. While their marriage did not last long, they remain good friends up until today, and have a healthy and amicable relationship for them to co-parent their daughter in the best way they can.
Chante and Kadeem made sure to keep their relationship as lowkey as possible despite their booming professional lives, by keeping their marriage a secret. It was only when they were getting a divorce that they disclosed their secret marriage, and during those times,they rarely shared information about their daughter to the media to protect her privacy and safety.
During a previous interview with Madame Noire, Chante shares that although they are no longer together, she still loves Kadeem and always will.
"He appreciates for who I was and who I am and we grew together that's what friendship is about whether or not we're married or lovers or whatever the case is, you have to know who you're with and he and I spent a lot of time together. He's family. I do love him; not in love but love him."
Now that their little girl is all grown-up, the proud mother has been sharing a little bit more about her daughter on social media. During her 21st birthday in September last year, the mother-and-daughter duo hit Las Vegas to celebrate her legality.
Chante also shared a rare baby photo of her daughter, something that her fans were not used to seeing while Sophia was growing up.
While Chante has a knack for singing and acting just like her famous parents, she is currently focusing on her education. Her life is still very private just as it has always been, and only time will tell whether she will be joining the entertainment industry or not.
Please fill in your e-mail so we can share with you our top stories!