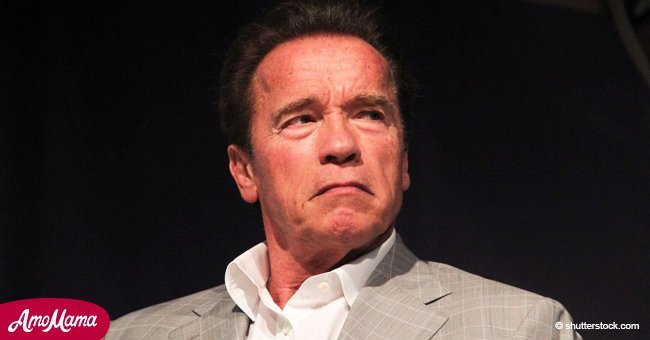 Arnold Schwarzenegger filed for divorce seven years ago but he is still married
Hollywood A-lister Arnold Schwarzenegger's divorce has been on-going since 2011, but it's still yet to be finalized. Reports state he and his estranged wife had $400 million to split at the time.
Schwarzenegger and Maria Shriver decided to separate seven years ago after 25 years of marriage.
Reports from TMZ revealed that the former couple is still legally tied to one another.
62-year-old Shriver, a journalist, filed for divorce on July 1, 2011, after she found out that Schwarzenegger had a child with their housekeeper, Mildred Patricia "Patty" Baena.
Up until now, Shriver and the 70-year-old actor have not finalized their divorce. Supposedly, nobody is making an effort to get it over with.
For more details about the estranged pair's separation, follow us on Twitter at AmoMama USA.
Schwarzenegger's child with the housekeeper was born on October 2, 1997. At the time, it had only been a couple of days since Shriver and Schwarzenegger's fourth child, Christopher, was born.
Although, Shriver only found out the truth about the housekeeper's child in May 2011.
Before getting married, the two did not have a prenup, which meant they had about $400 million to split.
Close pals of the couple revealed that Schwarzenegger and Shriver did not have any conflict with the 50/50 split, money-wise.
Also, there was never really an issue with the custody of their four children. Both of them supposedly agreed on joint custody.
At the time of the separation, only two of their kids were minors. At present, all of them are adults. Together, they share 27-year-old Katherine, 26-year-old Christina, 24-year-old Patrick, and 20-year-old Christopher.
These reasons pointed out by the news outlet made the public wonder why nobody is pushing forward with the divorce when there aren't any legal issues that hinder them from doing so.
The pair has been on good terms since the separation. In fact, there have been frequent family dinners at the Hotel Bel-Air, and both are said to have been supportive of each other's projects and events.
Shriver has been dating over the years but is reportedly single at present, while Schwarzenegger has been with his longtime girlfriend, Heather Mulligan.
Please fill in your e-mail so we can share with you our top stories!