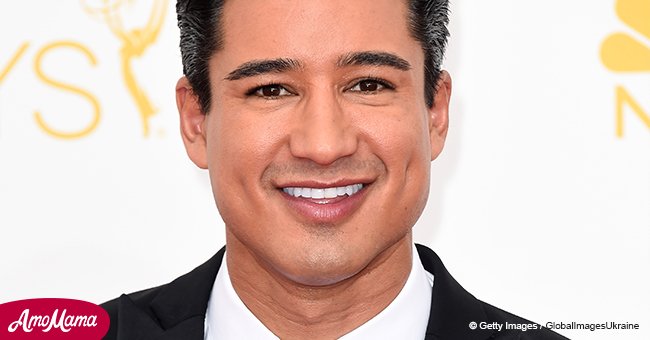 Mario Lopez underwent surgery after recent injury

The 44-year-old actor and television host, Mario Lopez, suffered a sparring injury last week and needed surgery after tearing his Achilles tendon.
Lopez informed his fans via an Instagram post that he 'came through,' with a photo of him in hospital. He also used the hashtag, 'Achilles Surgery.'
His wife, Courtney, showed her support by sharing the same image with the caption: 'You got this babe. I love you more than you could ever imagine.' Read more on our Twitter, @amomama_usa.
As reported by Page Six, Lopez' representatives did not respond to their inquiries about his recovery, but Lopez has since shared an update with his 1 million Instagram followers.
'Celebrating the 4th in E.R. Tore my Achilles sparring,' he said Wednesday after being admitted to the Providence St. Josephs Hospital under the care of Dr. Wang.
He shared a photo with the caption 'My new ride' on Sunday, which showed him resting his knee in a scooter. Hashtags used were 'Scooter Life,' 'They See Me Rolling,' and 'Long Road To Recovery.'
While being immobile and recovering at home might drive him up the wall and test his sanity, Lopez gets to spend the time with his son and daughter .
In a recent post, he can be seen sitting on the couch with his seven-year-old daughter, Gia Francesca. 'Doctor calling to check in on me & tell Gigi her old man is gonna be alright,' he wrote.
Even though he said that he is #GoingStirCrazy, he wanted to let his fanbase know that he has a handle on it by adding #IGotThis.
Lopez can be seen as a host on Extra, a show that gives the rundown of news headlines in the entertainment industry. 2018 marks his 10th year on the show.
Other recent roles also include My Houzz, Jane The Virgin, and Elena of Avalor.
Please fill in your e-mail so we can share with you our top stories!