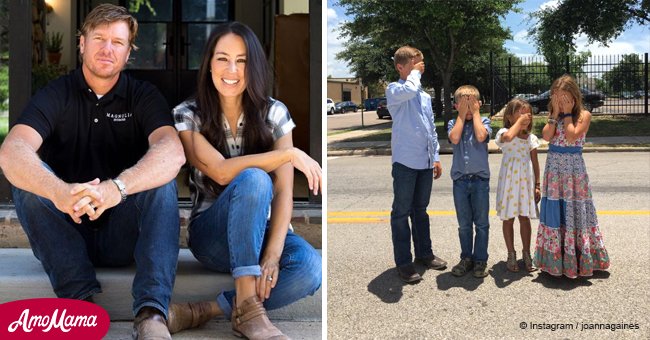 Joanna Gaines shared family tradition husband continued with their 5th baby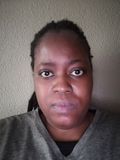 The Fixer Upper reality stars chip and Joanna Gaines are a family of seven who have built some pretty cool family traditions over the past years. These are things any family can easily adopt.
According to an Instagram post, one of the Gaines' traditions is keeping their children's hospital bracelets until they fall off. Below are all 10 family practices.
In June, Chip and Joanna Gaines welcomed their fifth child, Crew to their Waco, Texas farmhouse. The family has now revealed a few of their favorite traditions that they've shared with each of their children including Drake, Ella, Duke, and, Emmie Kay.
Their traditions are:
1. Holding on to hospital bracelets:
According to Joanna, Chip wears his babies' hospital bracelets long after they have returned home. The reality star revealed this fact with a photo of her husband holding baby Crew.
For more on this story go to our Twitter account @amomama_usa.
2. Crafting homemade gifts and cards:
For birthdays, holidays, and other special occasions the Gaines household makes handmade presents. Chip shared that his children always poured their hearts into the gifts.
'Chip started a tradition with Drake where he wore the hospital bracelet until it fell off. Looks like the tradition lives on.'
Joanna Gaines, Instagram, July 5, 2018
3. Keeping baby clothes and mementos:
Last year, Joanna created keepsakes for her children. She made memory boxes for each child in clear fabric bins which were filled with their baby items and a handwritten letter.
4. Honoring the kids in their businesses:
Chip and Joanna have already found ways to include their children in their home improvement empire. Their new Magnolia Table restaurant sees visitors finding special menu items like 'Ella's Dipping Donuts' and 'Emmie's Grilled Cheese.'
Joanna's paint line with Kilz also features four hues named, 'Ella Rose,' 'Emmie's Room,' 'Duke Gray,' and 'Sir Drake.' It's inevitable that one will be created for baby Crew too.
5. Baking biscuits on the weekends:
The Gaines family tends to stay in and enjoy homemade biscuits on Saturdays and Sundays. This tradition came about as Joanna was trying to perfect her recipe for her Magnolia Table cookbook.
At the time, she had needed a group of regular taste testers to try the latest batch. It quickly turned into a family project, and then became a weekend thing.
6. Pitching in at the job site:
The night before the big reveal, Chip made it a habit to bring everyone by their project to help Joanna decorate for the new homeowners. A behind-the-scenes photo showed Duke hanging around on-set with his mother.
7. Cooking during the holidays:
The Gaines family uses each holiday season as a reason to cook up some special treats for their loved ones. An Instagram picture showed the candy that Joanna made with her daughter.
8. Shopping on Black Friday:
Another tradition for the family is for the boys and their father to go shopping on Black Friday. In a Twitter post, Chip wrote that he and his sons 'have made a tradition' of scouring the stores for deals during the post-Thanksgiving event.
9. Revealing projects to the family first:
The Gaines parents have made it a habit to show off their ventures to their children first. Fans got to see this twice during the Fixer Upper, first with the reveal of the Silos Baking Co., and then again when they opened the doors of Magnolia Table.
10. Serving breakfast in bed:
A few times a year, including Mother's Day, Chip and the children make a big breakfast for Joanna to enjoy in bed. On her Magnolia Market blog, Joanna shared that her children loved to help.
'It's nice to be spoiled every now and then, and this is one of my very favorite ways Chip serves me and the kiddos,' the mother of 5 added.
Please fill in your e-mail so we can share with you our top stories!