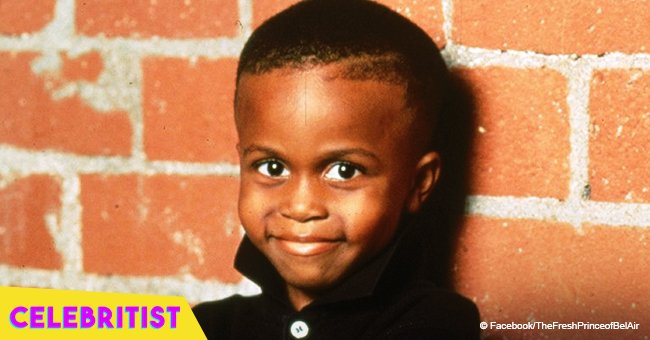 Remember Nicky Banks from 'Fresh Prince of Bel-Air'? He shares photo with son in matching outfits
Despite quite a prominent career as a child actor and a number of notable roles, he disappeared from the limelight and today lives a very different and normal life.
Ross Bagley hit instant fame in 1994 when he was cast as Nicky Banks in The Fresh Prince of Bel-Air. The popular television show made him a household name among fans, and he seemed to be quickly raking in the credits.
Also in 1994, he was cast in The Little Rascals remake movie as Buckwheat. When he completed his run on The Fresh Prince of Bel-Air in 1996, he then appeared in Independence Day playing Will Smith's character's son.
But after that, he seemed to drop off the grid entirely, only taking on the occasional small acting role these days.
Today, Bagley is a normal 29-year-old, working a normal job as a real estate agent in Los Angeles for Keller-Williams Realty, Inc.
He also has a 4-year-old son, and recently took to Instagram with a sweet picture of himself and the little boy, whose name is Reece.
In the image, the father-son duo seemed to be wearing matching black t-shirts, while Reece held onto his father's arm and leaned against him. Bagley was also wearing a black LA cap and a pair of round glasses.
Reece certainly seems to be a perfect mini-me of his dad, showing off the same cheeky grin Bagley produced in his child acting days back in the mid 1990's.
Bagley had a simple caption for the relaxing day they seemed to be enjoying: "Coolin.."
In a post in June 2017, Bagley also demonstrated his son's swagger with a photo celebrating Reece's third birthday.
The sweet little boy was wearing a pair of smart black trousers, a white blazer jacket, and a colorful checkered shirt underneath it. He also had on a smart pair of shoes and a wicker hat.
Whatever Bagley has decided to do with his life, it certainly seems as though he is taking wonderful care of the adorable little one who looks up to him.
Please fill in your e-mail so we can share with you our top stories!