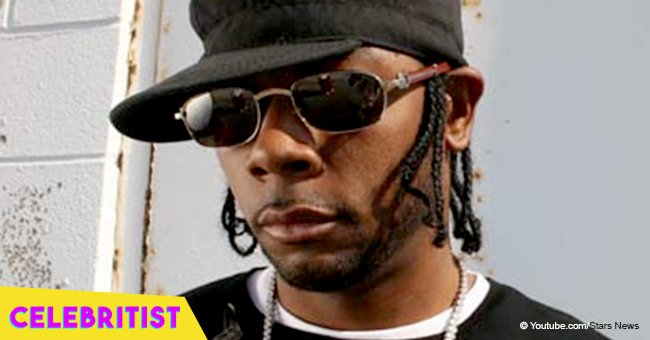 Remember rapper Static Major? His wife is sure he died due to hospital's mistake
The musician passed away suddenly a decade ago, but his family was convinced that his cause of death had something to do with an error by a doctor who treated him.
Stephen Ellis Garrett, better known by his stage name Static Major, was a popular R&B singer who was just breaking into the business in the late 2000's when he died out of the blue.
During the 1990's, he was part of the group Playa, and were signed to Devante Swing's Swing Mob label alongside other artists like Timbaland, Missy Elliot, and Ginuwine.
But in the 2000's Static Major tried to make it on his own, and was just doing so when his life was cut short.
In February 2008 when he passed away, he was just 33 years old.
As part of his solo career, Static Major teamed up with Timbaland as a producer, and had a hand in hits like Are You That Somebody, Try Again, We Need A Resolution, More Than A Woman, and Rock The Boat for Aaliyah.
Among many other hits he helped produce, shortly before he passed away, he co-wrote Lil'Wayne's Lollipop, for which Static Major actually won a Grammy award for his contribution.
His music career often kept him away from home while he was recording and touring, and his wife and three children were often without him for weeks at a time.
So in February 2008, when he flew home early claiming to be feeling unwell, his wife, Avonti Garrett, knew something had to be seriously wrong. And when he disembarked his plane in a wheelchair, she knew she was right.
He was admitted to hospital, doctors assumed he was suffering from myasthenia gravis, a disease that attacks the muscles and causes extreme fatigue. But it was not the condition that caused his death.
Static Major's autopsy reads: "'death in this case is attributed to complications associated with dialysis catheter placement."
The catheter in question is supposed to remove toxins from the blood after being inserted through the neck and into the chest cavity.
Avonti shared how shocked she was by his death, considering the doctor had told her that after inserting the catheter, he should feel better within 24 hours.
Instead, when medical staff starting inserting the catheter, he told them something was wrong, and that he felt a great deal of discomfort. When it was pulled from his neck, he started convulsing, and ended up bleeding to death.
A year after his passing, his family filed a medical malpractice suit against the hospital. They ended up settling out of court.
Please fill in your e-mail so we can share with you our top stories!