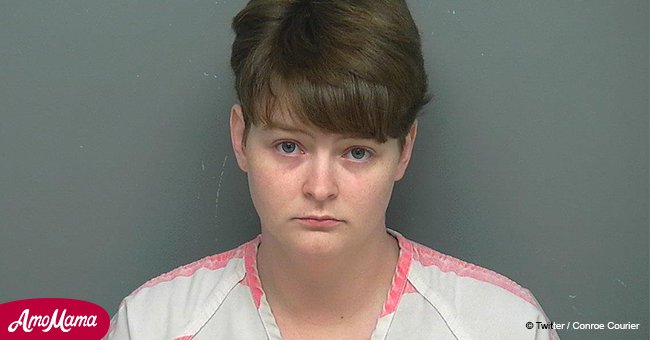 Woman who offered to sell 2-year-old daughter received court sentence
25-year-old Sarah Marie Peters will spend the next 40 years in prison for trying to sell her toddler to allow a man to engage in sexual acts with the girl.
The Montgomery County District Attorney's Office in Conroe, Texas, revealed that Peters was sentenced on July 12, 2018, after she was arrested in February this year, reported KXAN.
Peters pleaded guilty to three felony offenses: sexual performance of a child, attempted human trafficking and promotion of prostitution of a child after she was found trying to sell her two-year-old daughter.
The woman got in touch with a person online and agreed to sell the little girl for sex. The person, who agreed to pay $1,200, was an undercover officer.
The investigator was looking into child exploitation and through his undercover persona, reached an agreement with Peters.
The district attorney's office said that the mother agreed to allow 'allow an adult male to engage in sex acts with the child for a fee of $1,200.'
The woman brought her toddler to Conroe on the decided day but was intercepted at a Greyhound bus station in Montgomery, Texas, by investigators with the district attorney's Internet Crimes Against Children Task Force along with special agents of the Department of Homeland Security.
The little girl was taken from Peters and placed in protective state custody.
Peters received a sentence to 40 years on the sexual performance of a child case and 20 years on other charges, which will run concurrently.
She will not be eligible for parole until 2038. She was jailed in February 2018, after her arrest in the bus station.
'The events of this case are hard to believe – that a mom would willingly expose her own daughter to this type of danger,' said the District Attorney's Office.
Please fill in your e-mail so we can share with you our top stories!