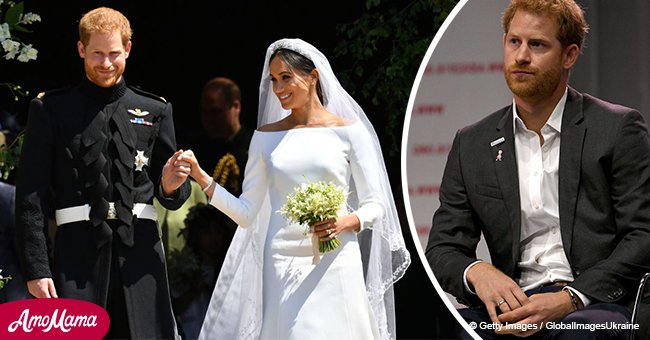 Prince Harry's choice of wedding ring breaks not one but two Royal traditions

Prince Harry and Duchess Meghan's wedding held on May 19, 2018, was one of the most touching and star-studded ceremonies in recent times.
Even though several aspects of the wedding followed most of the Royal customs, the couple broke a few rules to make the day their own. Not only they chose a different cake flavor, but also arrange the event to make it multicultural.
One of the aspects of the ceremony that was not as known as the previous ones was the material that Harry chose for his wedding ring. As the Kensington Palace Twitter account revealed in May, Cleve and Company was the business chosen by the couple to make their wedding rings.
Meghan's band was fashioned from a piece of Welsh Gold that she got from Queen Elizabeth before the ceremony.
On the other hand, Harry opted for a Platinum Band with a textured finish. According to Pop Sugar, it was expected that Harry's ring would be crafted from a nugget of Welsh Gold, which is a tradition set up by the Queen mother in 1923.
That was not the only tradition Harry chose to break. Most of the male members of the Crown, including Prince William, don't wear their wedding rings.
William has said several times that he 'isn't one for jewelry,' but the truth is that he might be following his grandfather's footsteps, Prince Philip, Duke of Edinburgh, as he has been rarely seen wearing his wedding ring.
Prince Charles, William and Harry's father, never wore his wedding band while he was married to Princess Diana. However, he has been spotted with a signet ring on his pinkie finger lately.
Harry is different, and even though people believed he wouldn't wear a wedding ring either, he has been photographed with his band on several occasions.
While it is not an actual rule, it was another tradition that Harry chose to bypass.
Please fill in your e-mail so we can share with you our top stories!