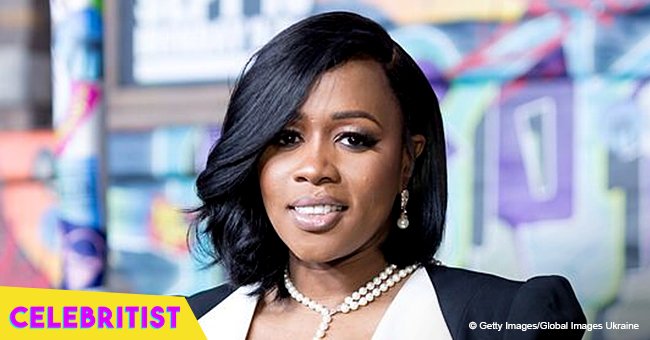 Pregnant Remy Ma flaunts her natural beauty in revealing photo

American rapper Remy Ma took to Instagram to share a photo with no clothes on while being pregnant. Fans couldn't help but comment on it.
In the image, which was uploaded on July 30, a nude Remy was portrayed posing for the camera while her long, wavy, black hair covered her breasts. Since the picture was taken from above, the rest of Remy's body was not shown.
For the caption, she wrote: 'Brows, Lashes, Bronzer, & Tinted Lip Balm,' referring to the makeup she was wearing. As soon as she uploaded that image, her fans and followers took to the comment section to share their thoughts.
One of them was Instagram user @the_shirtdealer, who pointed out that the picture represented natural 'prettiness.'
The user admitted that it was the way a black Queen looked as Remy didn't add filters. Others, like @godscreation36, congratulated the rapper for her pregnancy, which was revealed earlier this summer.
As BET reported, Remy and Papoose, her partner, are clearly excited about the new addition to their family as they even made an Instagram Live during a recent visit to the doctor.
'So, they have me drinking apple juice because she needs the baby to turn over and I guess like 2-3 minutes after I drink this sugary juice it goes to the baby. Like all kids, babies love sugar so this is supposed to help the baby turn,' confessed Remy.
Later, the rapper revealed that the doctor printed some of the sonogram images taken of her upcoming baby so that the 'maniac, a.k.a. The Pregnancy Police, a.k.a. Papoose' could look at them. Remy flipped the camera and it caught the father-to-be kissing each and every sonogram photo.
The couple announced that they were expecting a child through Instagram by sharing a video from their spousal ceremony. It portrayed Papoose talking to the Mackey family and friends at the event and telling them that, even though it's been a long time, they were finally expecting.
Please fill in your e-mail so we can share with you our top stories!