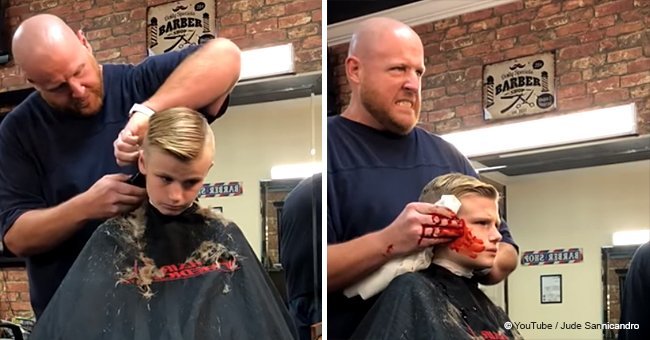 10-year-old screams in horror after barber's prank of cutting off his ear
A good-hearted prank war between a 10-year-old boy and a barber from Florida took an unexpected turn when Jude Sannicandro plotted the perfect revenge.
Sannicandro is more than just Vito DiPalma's barber; he has known the pre-teen since he was in diapers. The pair often plays pranks on each other, but it quickly escalated.
Earlier this month, DiPalma left a fake cockroach on the barber's counter, and Sannicandro admitted that it scared him. He warned the young prankster that revenge would be sweet.
At their next appointment, Sannicarndo was ready with fake blood and a rubber ear. He shared the spoils of war on YouTube. Read more on our Twitter account, @amomama_usa
Sannicandro first gets DiPalma into the right frame of mind by warning him that the pair of clippers is a "real sharp one" before pretending to nip the boy's ear.
He grabs a wad of paper towels and gently presses it against the boy's ear. Unbeknownst to DiPalma, a bag of fake blood is hidden between the towels.
DiPalma begins to panic when he feels the fake blood dripping down his neck, but Sannicandro tries to calm him and tells him not to tell his mother. At this point, DiPalma already yelled "mommy!"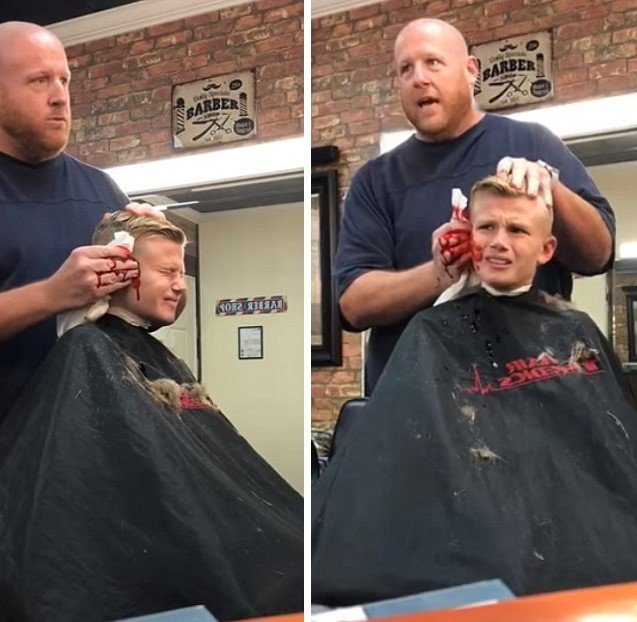 Source: YouTube/Jude Sannicandro
Sannicandro then lets the fake ear fall to the ground and DiPalma cannot contain himself anymore. "Is that my ear?" he yells, and calls for his mother to "get over here now."
Finally, the barber asks DiPalma if he remembers the fake cockroach. When DiPalma confirms, Sannicandro shows him that his ear is still attached and that he is fine.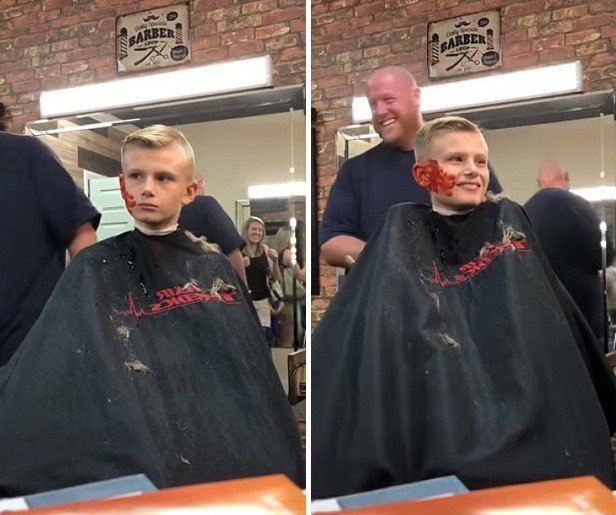 Source: YouTube/Jude Sannicandro
Sannicandro has since received backlash from netizens who claimed that he went too far, but he is not letting that ruin his victory.
Earlier this year, paramedic Wyatt Roberts proposed to his girlfriend by pretending to be injured. Read the full account in "Here's a wedding proposal prank that was nearly taken a step too far."
Please fill in your e-mail so we can share with you our top stories!