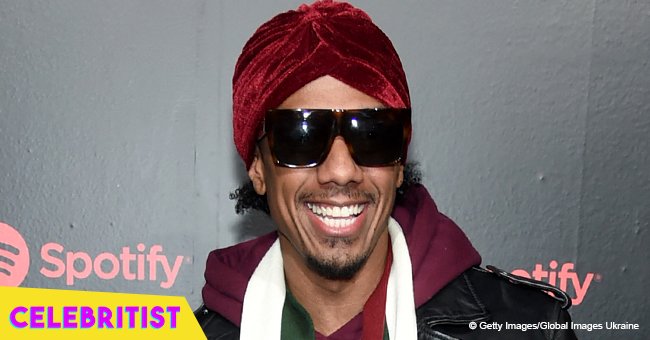 Nick Cannon shares picture with all his 3 children joining him for a bedtime story
Actor and comedian Nick Cannon, best known for hosting The Nick Cannon Show, took to Instagram to share a photo of himself and his three children.
In the picture, Nick took a selfie of the four Cannons smiling for the camera right before going to sleep. The actor was wearing a long-sleeved white shirt with a green and red design all over it and a green turban.
The children were wearing more conventional pajamas. One of the most interesting and cute aspects of the post was that Moroccan, one of Nick's sons, was holding his younger brother Golden so he would appear in the photo, too.
For the caption, the proud father wrote: 'Bedtime story time,' adding the hashtag Cannons.
As soon as Nick uploaded that picture, his fans and followers took to the comment section to praise him for being a good father and share their thoughts. One of them was Instagram user @ms_royal_pri, who pointed out that there was nothing like family.
User @maybitskim chimed in and said that all the children looked alike, suggesting that Nick's genes were strong. Finally, the follower Carsha Flowers urged the actor to keep being a great parent.
As Celebritist previously reported, Nick's eldest children, seven-year-old daughter Monroe and son Moroccan, were born in April 2011 when Nick and Mariah Carrey were still married. The couple was together for six years, but Mariah filed for divorce in 2014.
They ultimately got divorced in 2016, but they decided that both of them would be involved in raising their children. Later, Nick was in a short relationship with beauty pageant winner Brittany Bell, who is Golden's mother.
It was also revealed by the proud father that Moroccan was a genius who has a high level in reading and he even helped him change all the account settings of Nick's Gmail.
Golden, who is one year old, is 'all about making little milestones.' The twins are helping him to walk and the toddler even tried 'champagne' for the first time. About one month ago, Nick uploaded a photo of Golden drinking from a cup what appeared to be the sparkling beverage.
He was wearing a long-sleeved pink shirt, a grey vest, and a small tie, what made him look just like a young boy trying to be an adult.
Nick also confessed that the twins' personalities were unique as they have a lot of energy, they are smart, warm, loving, and they are the little 'entertainers' of the family.
The proud father even pointed out that he and his family had a system called RAKs, which stands for Random Acts of Kindness. He taught that to his children to make them be their best selves.
Please fill in your e-mail so we can share with you our top stories!