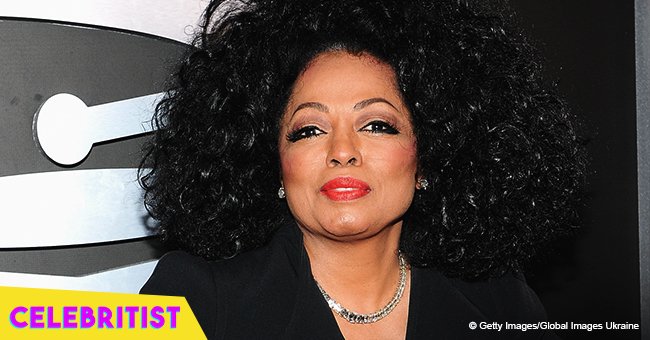 Diana Ross' grown up sons are the spitting image of their famous mother in photos
The American singer, songwriter, actress, and record producer has five grown children - some of whom have their own little ones already - and her two sons seem to have inherited her looks.
74-year-old Diana Ross is a mother to daughters Tracee Ellis Ross, Chudney Ross, and Rhonda Ross Kendrick, and sons Evan Ross and Ross Naess. Her childre are a big part of her life, and often stand by her side at mojor events.
And they're not just close when it comes to emotional support either. A recent photo of Evan and Ross shows that her sons have even inherited some of her looks.
The photo, shared by Evan to Instagram, features the two brothers and three friends, looking relaxed as they enjoyed some time together.
Evan and Ross, standing on the far right in the photo, look like they could almost be twins, aside from Ross' far bigger beard.
Aside from that, the brothers appear to have the same eyes, similar noses, and the same lips and eyebrows. There's someone else they share these traits with: their mother.
In another family photo, this one featuring Diana, the two boys, flanking their mother on either side, show their resemblance to her.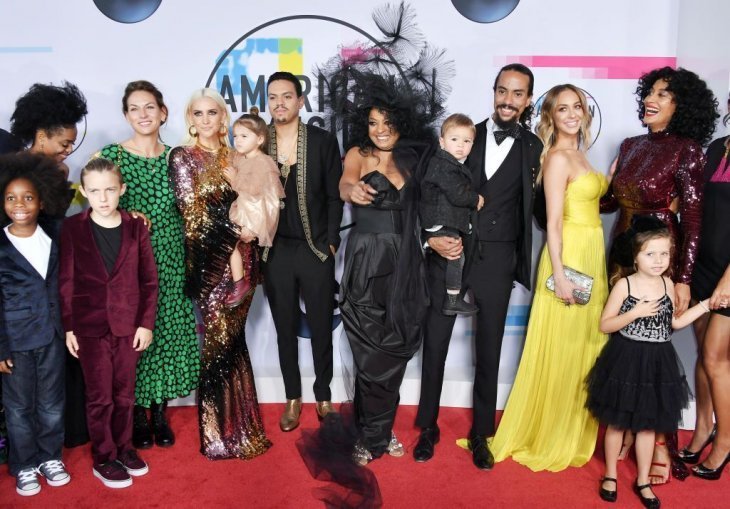 Source: Getty Images
Ross certainly seems to have his mother's smile, and both of her sons have her beautiful eyes as well.
But the photo also revealed something else about the family, and that is just how close-knit they are. They had stepped out on the red carpet for the American Music Awards, where Diana was performing and receiving an award, and the entire family had turned up!
Even her grandchildren were there, dressed to the nines, including Evan's daughter with his wife Ashlee Simpson, Jagger Ross, who seems to be taking after her grandmother at the tender age of 2.
The sweet little girl was always going to be in the limelight as the granddaughter of Diana Ross, but she seems completely unfazed, appearing to have taken to the cameras with aplomb, given the number of photos of her on social media.
Another adorable photo of her was recently posted by her father, and while Evan was pulling a face at the camera, his daughter just smiled angelically while she stood there with her gorgeous hair in cute pigtails.
"Ur gorgeous!!!!!" Evan captioned the photo. Fans flocked to the comments section to gush over the sweet little girl.
While Evan had foregone his shirt for the snap, his daughter was wearing a black and white patterned shirt, and a grin that showed off her pearly whites.
Another precious image of her was shared by her aunt, Tracee, when she was taken to her grandmother's concert.
The little girl was as eager to dazzle just as Diana did on stage, and chose to wear a pink sequined dress with a fluffy pink jacket for the occasion. Tracee matched the pink outfit of her niece with a blazer and poloneck, but opted for a red lipstick.
The image also highlighted Jagger's resemblance to her dad, in her big brown eyes and big lips, something that bears a stark resemblance to Diana's own eyes and lips.
Please fill in your e-mail so we can share with you our top stories!