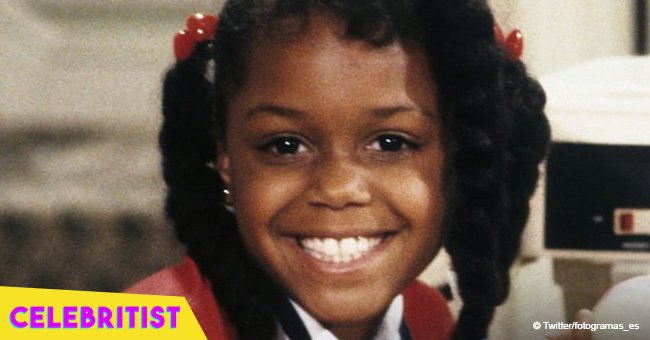 Remember Judy Winslow in 'Family Matters'? She flaunts curves in plaid shirt & mini shorts in pic
She started in the entertainment industry as a child, but the struggle for money led her to make some bad decisions in her teenage years. Now, she's a dazzling mother of one, and she's not shy of flaunting her curves on social media.
Jaimee Foxworth started to act being only 8-year-old, and her breakout role in the sitcom "Family Matters" knocked on her door at 10. She gave life to little Judy Winslow for four seasons. Later, she decided to step away from the spotlight to end high school without the pressure of fame.
The now 38-years-old looks stunning in recent photos shared to her Instagram account, where she has earned almost 19k followers. People who once used to find her cute and adorable, now praise her sex appeal and confidence in front of the camera.
In one of the recent pics she shared with her audience, Foxworth is channeling her inner cowgirl by rocking mini denim ripped shorts, and a plaid white and blue unbuttoned t-shirt. While her shoes are not on display in the pic, she added a boot emoji to her caption, hinting at her shoe wear.
Fans immediately took over her comment section to share their thoughts about the outfit. One fan put into a few words what everyone was thinking by writing "Wow @jaimeethefoxx you are looking stunningly breathtakingly beautiful," and other made a movie reference saying "I see you rocking the Daisy Duke look, lol!".
While Jaimee is looking incredible these days, she went through some serious problems back in her teenage years. After finishing high school, she struggled to find acting roles, and her parents started to have money problems and had to use the money from her trust fund.
By the time she was 19, alcohol had become her way to cope with all the pressure, as she took some scarce photo shoots to help her family. It was during one swimsuit session that she found out there was money to be made in the adult film industry, and with the help of alcohol, she decided to give it a try.
She appeared in at least five adult films with a pseudonym, and soon, she added marijuana to her list of additions. With her life spiraling out of control, Foxworth got pregnant.
Speaking to Oprah on an episode of "Where Are They Now?" the former actress revealed that she prayed for a healthy child to move on from her addictions, and since then, she has been clean.
She said:
"Being a mom has helped me in the best ways possible. It's made not worry about the tabloids, not worry about the comments that I see online ad to put all my love and all my strength and dedication into raising my son the way a young man should be raised."
Her son, Michael Douglas Shaw was born in 2009, and he's the vivid image of Foxworth, who is now a full-time mother. Jaimee has shared her experiences in both the adult film industry and additions, to help make a difference in the life of girls that could be going through similar experiences.
Please fill in your e-mail so we can share with you our top stories!