Woman acts quickly to thwart pretty girl's attempt to flirt with her boyfriend
When an unknown woman tried to flirt with this girl's boyfriend in front of her, she had a surprising reaction, and everything was recorded on YouTube.
It is always difficult and complex to try to break into a preexisting love relationship. However, that does not prevent many people from taking the inherent risk and dare to try to separate couples by a passing attraction. The results are, at times, quite disastrous.
A great example is this recent video posted on YouTube. When a young couple in love was quietly entering the train station, they ran into a daring woman who quickly tried to ruin their day.
As seen in the video, the woman takes advantage of the proximity with the boy to flirt with him and reach to take his hand, apparently not paying attention to the fact that his girlfriend was just at his side.
Thousands of women have reacted to the images of the video, especially the reaction of the offended girlfriend. Read more on our Twitter account @amomama_usa.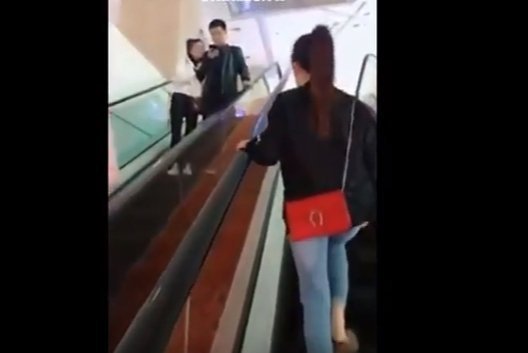 At first, the third wheel tries to touch the hand of the girl's boyfriend, standing for several seconds on the escalator, without a hint of embarrassment.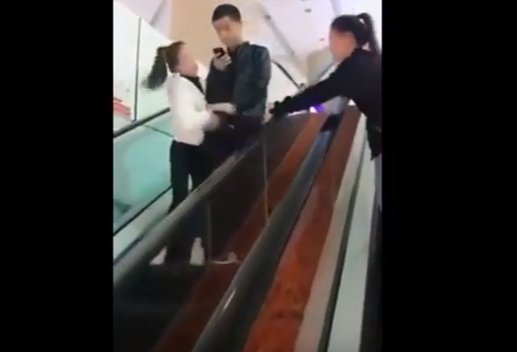 The boyfriend in the meantime was completely distracted, immersed in his cell phone. But the girlfriend was alert, and when the other girl tries to take the hand of her boyfriend, she quickly pulls him in her direction, leaving the other girl frustrated.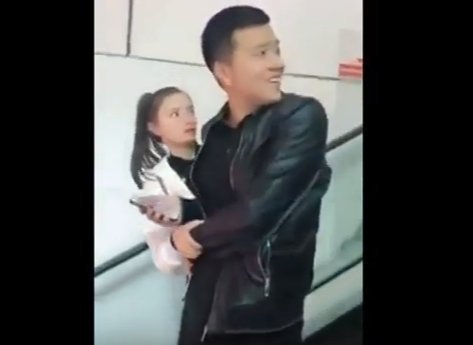 The stairs silently continued, but the tension in the air was palpable, and the women's stares were completely fulminating. And worst of all, the boyfriend, unaware until then, seems surprised by the beauty of the other woman.
In conclusion, this girl seems like a tough girl that clearly knows how to defend her own and she won't simply let any girl come and play games with her boyfriend right in her face. To the women out there, take note from this story.