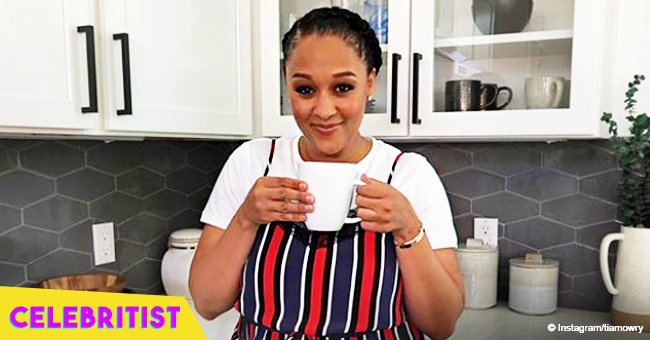 Tia Mowry shares touching photo of son and his 2 cousins, showing their resemblance
Tia and Tamera Mowry, the twin sisters best known for "Sister, Sister," took to Instagram to share a photo of their children happily playing together.
Both women posted the same image, and it showed Tia's son, Cree, wearing black shoes, blue jeans, and a blue shirt between his two cousins, Aden and Ariah. Tamera's son was wearing blue pants and a white shirt while her daughter put on a pink ensemble.
For the caption, Tia wrote that their love was what kept her going, and she thanked her sister for the moment. Tamera's caption was a bit different; she wrote: "3 amigos, can't wait for Cairo [Tia's youngest daughter] to join the fun."
REACTING TO THE POST
As soon as they uploaded that photo, their followers took to the comment section to share their thoughts. Most of them said that they were very similar to each other and that the love they share was more than evident.
CELEBRATING THEIR BIRTHDAY
In July this year, the sisters celebrated their 40th birthday together. The identical sisters threw a 70s-themed party at Good Times at Davey Wayne's in Hollywood, wherein several members of their family and friends had a blast.
Tia told People that even though they live very busy lives, they wanted to "slow things down" and get together for such a special milestone.
PARTYING TOGETHER AFTER A LONG TIME
"The last time we had a party together was when we turned 21. We have our individual careers, but I just felt like it was something we needed to celebrate together," revealed Tia.
EMBRACING THE 70S VIBES
The most interesting feature of the party was the theme as the guests were wearing funky afros and bell-bottom jeans while dancing and having hotdogs, hamburgers, and grilled-cheese sandwiches. The colorful, retro birthday cake was made by Dani Flowers Bakery, reported People.
ADDRESSING RACIST RUMORS
Tamera's husband, Adam, recently was labeled as racist because he used to work for Fox News, whose primetime commentary are usually conservative-leaning.
He announced that he would stop working with the network due to the time he has spent away from home during his 17 years working with them. As a way to clear all the rumors surrounding her husband, Tamera took her time during a segment of "The Real" to say that Adam was not racist.
"There are some people who think that my husband is racist because he worked for a certain channel. I'm gonna look in that camera right there and let everybody know my husband is not a racist [sic]," said Tamera.
Please fill in your e-mail so we can share with you our top stories!