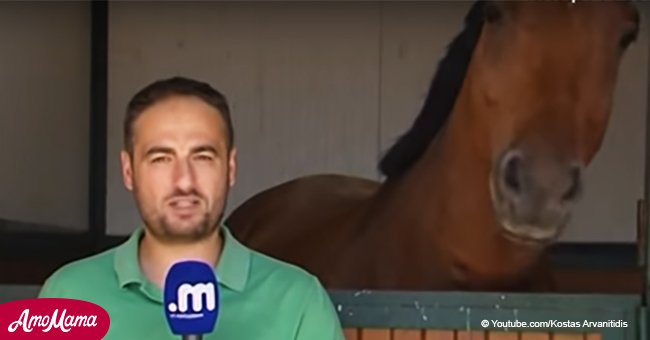 Reporter poses in front of camera, but the horse's reaction has people laughing
This hilarious video shows a horse distracting a reporter while trying to say his lines on camera. It appears the horse likes to grab attention.
Frankie, the horse, is probably one of the most charming horses in the entire world as seen in this viral footage.
A TV reporter standing in front of Frankie tries his hardest to get through his script but hilariously fails because the horse seems to be very determined to get his attention.
Throughout the entire clip, Frankie gets a little too persistent, and the reporter ends up laughing along with the people behind the camera.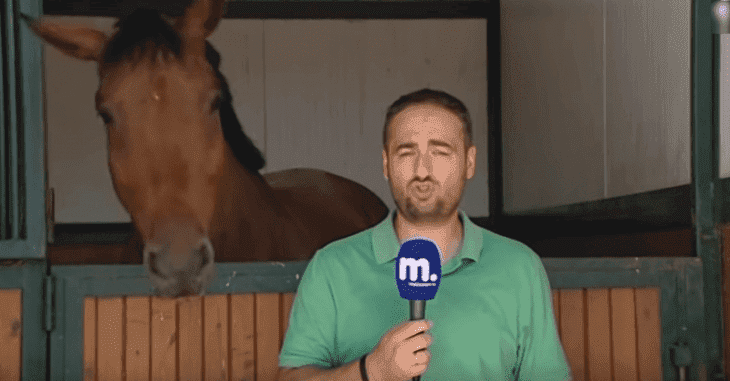 Source: YouTube/ Kostas Arvanitidis
Follow us on Twitter at
AmoMama USA
for more details and updates.
Perhaps Frankie had an idea that he was being talked about by the reporter since he tried everything to interrupt the man every time he started his sentence.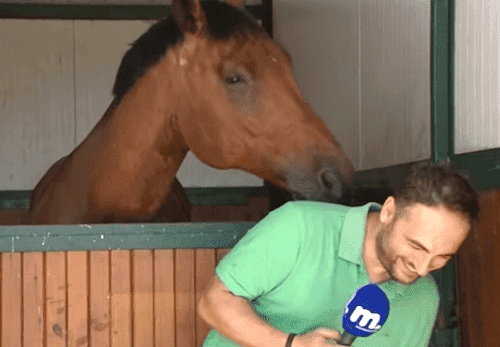 Source: YouTube/ Kostas Arvanitidis
Switching between the reporter's shoulders, Frankie used its huge head to bump and nudge the man. At one point, he even nibbled on the reporter and drooled on his shirt.
Luckily, the reporter just laughed throughout the entire ordeal even though he had to keep saying his script multiple times to get it right.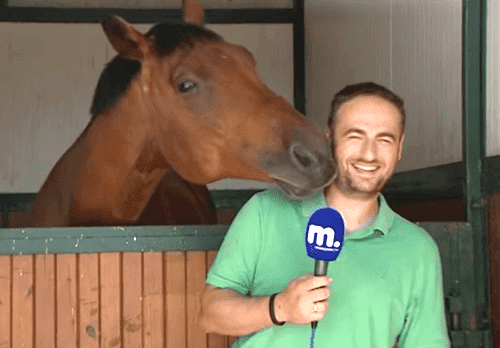 Source: YouTube/ Kostas Arvanitidis
He also told his cameraman that he wanted a copy of the footage. It's not every day that a big horse like Frankie can be that sweet to a person.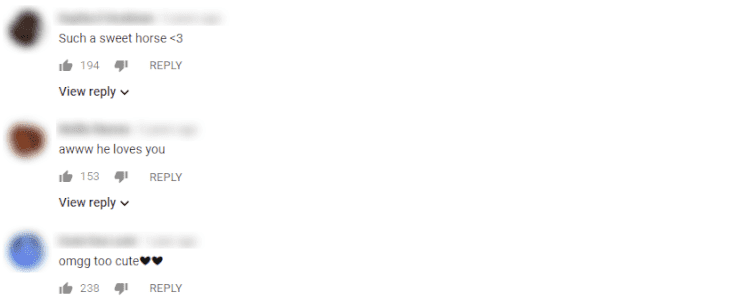 Source: YouTube/ Kostas Arvanitidis
Perhaps he just wanted to feel some sort of affection from the reporter, which is very endearing and all too adorable.
Not only did Frankie make the reporter and his crew laugh, but he also entertained a lot of people all over the world since the video has already reached more than three million views since it was uploaded.
In another story, this wild fox appears in a suburban neighborhood and runs into a house cat. It looked like the wild fox was about to attack the feline as seen in the viral video.
Even though there was a little bit of tension at first, the two animals found themselves sparking an unusual friendship.
Please fill in your e-mail so we can share with you our top stories!