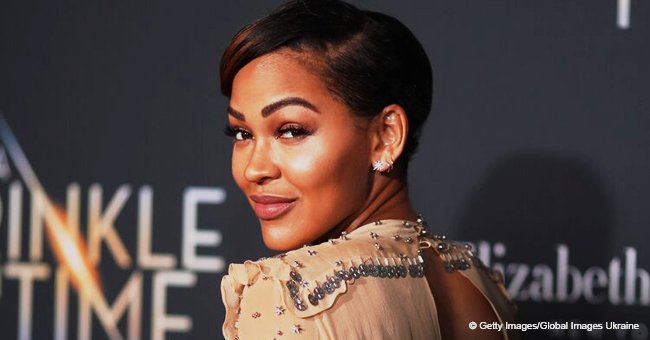 Meagan Good looks in love with husband after he crossed 3 continents to be with her in new photo
DeVon Franklin, the producer and executive for Columbia Pictures, took to Instagram to share a photo posing with his wife, Meagan Good, after traveling a long distance.
In the post, Franklin appeared wearing black pants and a shirt that read "Be Ready." He was flashing his smile at the camera while hugging Good, who put on a grey shirt and a camo hat.
Her face showed nothing but pleasure for having her husband with her. In the caption, the man revealed why he was there and all he went through to be next to his wife.
EXPLAINING HIS TRIP
"The Mrs is shooting in South Africa and I asked her on a scale of 1 to 10 how important is it that I come? She said 11. So I got my butt on a plane. It took me 9,967 Miles, 32 hours and 3 Continents to get to her but I made it! From LA to SA (South Africa)! Happy wife, happy life!" wrote Franklin.
REACTING TO IT
As soon as he uploaded that photo, his followers took to the comment section to share their thoughts. Most of them praised their relationship and said that Good was blessed for having such a wonderful husband. Others added that they make a beautiful couple.
TALKING ABOUT THEIR RELATIONSHIP
In an interview that the couple had on "Black Love Doc" on OWN, they revealed that Good used to cook for her husband when they first got married. However, as time passed by, she stopped doing it.
Franklin added that he first noticed that the meals were less frequent and far between. After a while, there was no food at all. "Then I had to go fend for myself," joked the producer and pastor.
DEFENDING HER DECISION
Good explained that when they got married, she was not the kind of person who used to cook for somebody. However, she did it during that time. Things changed when she went away for about six months to film.
"You know you're doing 18-hour days, five days a week and you're in every single scene for six months straight, you don't want to do nothing for about six months straight," added Good, who said she was exhausted.
DIGGING INTO THEIR RELATIONSHIP
Good and Franklin started dating in 2011 and got engaged in April 2012. Two months later, they got married. One of the most striking aspects of their relationship that they revealed was that they remained celibate until they were married.
At the moment, Good has her hands full as she just finished working on "Shazam!" and is set to appear on a movie titled "Hot Stepper." Apart from that, she is one of the characters of "Star," which third season started airing in late-September.
Please fill in your e-mail so we can share with you our top stories!