Randy Jackson's Daughter Zoe Is a Young Beauty Who Smiles like Her Famous Daddy – Meet Her
Randy Jackson's grown-up daughter, Zoe, stuns in a series of photos celebrating the last fall season. The American Idol judge settled his divorce with Zoe's mother, Erika, in February 2019.
Amid her parents' divorce in October of 2018, Zoe Jackson took to her Instagram to celebrate the fall season with a series of snaps showing off her stunning beauty.
Zoe was not about to let her parents' issues dampen her mood and spoil the fun for the season. After all, this was not Randy Jackson's first divorce ever.
WHO IS RANDY JACKSON?
Randy Jackson was the last of the American Idol's original judges before finally leaving the show in 2013. His constructive criticism was always honest but kind.
He has worked in the music industry long enough to know that real power and money are behind the scenes. While working on American Idol, Randy formed a label and management company called Dream Merchant 21.
Besides being a musician, Randy Jackson is also a singer, record producer, entrepreneur, and television personality. He was a bassist for some of rock's greatest performers in his musical career, including Journey, Bob Dylan, Aretha Franklin, and more.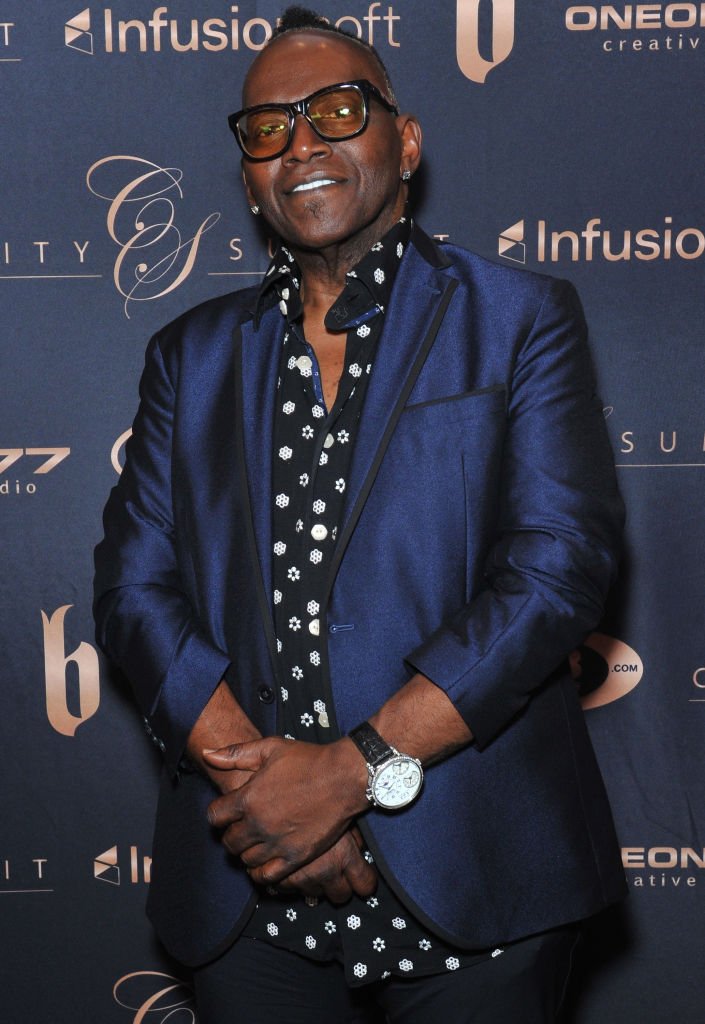 RANDY'S PERSONAL LIFE AND DIVORCE
After four years of uncertainty, Randy Jackson finally responded to his wife Erika Riker Jackson's divorce papers filed in 2014. In August 2018, the reality show judge agreed to pay spousal support but declined to pay her legal fees.
Sources revealed Erika stood to receive half of Randy's $40 million wealth as part of their divorce settlement. The couple who wed in 1995 did not have a prenuptial agreement at the time.
Their divorce is amicable. Following Erika's filing, they remained friends and even lived together under one roof. They have one daughter, Zoe, born in 1998, and one son, Jordan Jackson, born in 1998.
Before his marriage with Erika Riker, Randy was married to singer-songwriter Elizabeth Jackson. This union was dissolved in 1990, and the duo have a daughter named Taylor.
Recently, he has been spotted with a musician named Mariah Scimone but popularly known as Simone, and rumors have it that they are an item. However, the last time the duo made a public appearance together was in 2019.
MEET ZOE JACKSON
In October 2018, a grown-up Zoe posted photos taken in a plantation with two other women she referred to as her "lifelines" in her caption.
Dressed in a red sweater that complimented the greenery behind her, the young beauty matched her top with a pair of ripped denim shorts.
She wrapped a bandana around her head as an accessory to her topknot and tied a belt bag around her waist. In one photo, she donned a pair of sunglasses that matched the hue of her sweater.
ERIKA AND RANDY JACKSON
Zoe is also a proud daughter who paid tribute to her mother on her birthday in August 2018. Sharing photos of her beautiful mom, Zoe thanked Erika "for being the best, best friend" in her caption.
Erika, a former ballet dancer, met Randy on a music video set when she was only 25-years-old, and he was 39-years-old. After a few months of dating, they tied the knot on December 29, 1995. Erika is Randy's second wife as he was previously married to Elizabeth Jackson, but the marriage was dissolved.
Zoe's parents created the Randy and Erika Family Foundation to help build dance studios to benefit youth programs. It was also a means for them to help the fight against obesity.
RANDY'S HEALTH
Randy Jackson has been noticeably thinner and that's due to gastric bypass surgery and a lifestyle change that caused him to lose over 100 pounds after being diagnosed with type 2 diabetes.
He once claimed that he ignored all warning signs after his dentist told him that he might have had high blood sugar according to the health of his gums.
It wasn't until he ended up in the emergency room that he took things seriously a month later. After that, things took a drastic turn for the best.
He started watching his diet and overall health, hence, losing as much weight as he wanted. Today, he feels healthier and is glad to have shed the weight.