Randy Jackson's Daughter Zoe Is a Young Beauty Who Smiles like Her Famous Daddy
Randy Jackson's grown-up daughter, Zoe stuns in a series of photos celebrating the last fall season. The American Idol judge settled his divorce with Zoe's mother, Erika, in February 2019.
In the midst of her parents' divorce last October, Zoe Jackson, daughter of American Idol host Randy Jackson celebrated the fall season with a series of snaps showing off her stunning beauty.
After four years of uncertainty, Randy Jackson finally responded to his wife Erika Riker Jackson's divorce papers filed in 2014. In August 2018, the reality show judge agreed to pay spousal support but declined to pay her legal fees.
Sources revealed Erika stood to receive half of Randy's $50 million wealth as part of their divorce settlement. The couple who wed in 1995 did not have a prenuptial agreement at the time.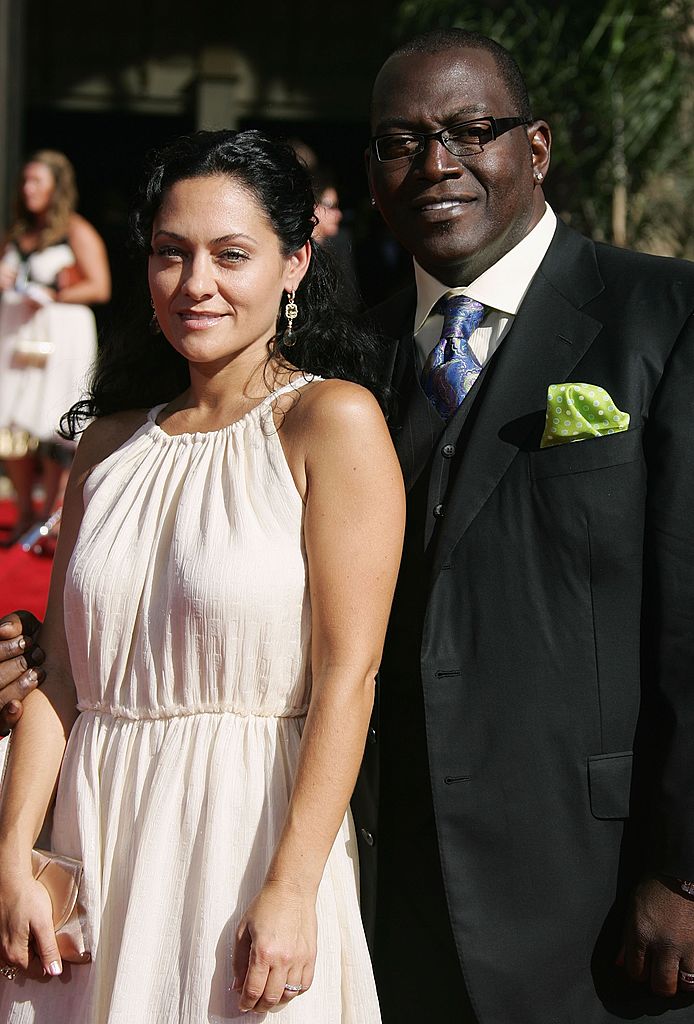 Their divorce is amicable. Following Erika's filing, they remained friends and even lived together under one roof. They have two children, Zoe, 24, and Jordan, 22.
Last October, a grown-up Zoe posted photos taken in a plantation along with two other women she referred to as her "lifelines" in her caption.
Dressed in a red sweater that complimented the greenery behind her, the young stunner matched her top with a pair of ripped denim shorts.
She wrapped a bandana around her head as an accessory to her topknot and tied a belt bag around her waist. In one photo, she donned a pair of sunglasses that matched the hue of her sweater.
Zoe is also a proud daughter who paid tribute to her mother on her birthday in August of 2018. Sharing photos of her beautiful mom, Zoe thanked Erika "for being the best, best, friend" in her caption.
Erika, a former ballet dancer, met Randy when she was only 25 years old and he was 39-years-old. They met on the set of a music video.
After a few months of dating, tied the knot on December 29, 1995. Erika is Randy's second wife as he was previously married to Elizabeth Jackson but the marriage was dissolved.
As a married couple, they created the Randy and Erika Family Foundation to help build dance studios for the benefit of youth programs. It was also a means for them to help the fight against obesity.
Randy himself battled health and weight problems. He's a lot thinner now compared to when he first started his stint on "American Idol." He underwent a gastric bypass and changed his eating habits after he was diagnosed with Type 2 diabetes.