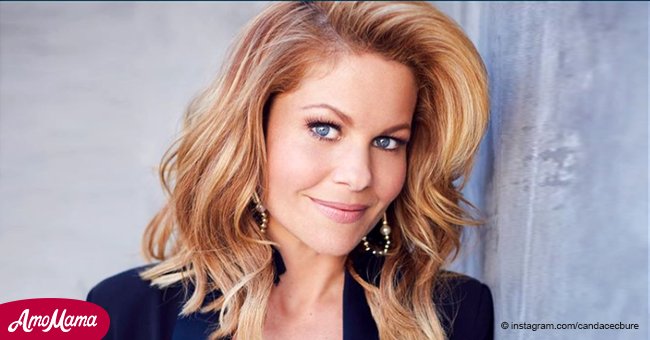 Actress Candace Cameron Bure rushed to the emergency room
Candace Cameron Bure, the famous actress from "Fuller House," was forced to take a trip to the emergency room after an unfortunate accident.
On Thursday, December 6, 2018, Bure suffered a hand injury during a go-karting accident with her brother, Kirk Cameron, and sisters, Melissa and Bridgette Cameron.
The 42-year-old broke the news to her fans through her Instagram page, where she revealed a graphical snapshot of her hand.
Follow us on our Twitter account @amomama_usa to learn more.
According to the video posted by the actress, her brother ran over her with the go-kart, but, fortunately, she didn't suffer any severe injuries.
Her hand sustained quite a lot of damage, though; her knuckles were swollen and her bloody and slightly twisted fingers caused her an incredible amount of pain.
WHEN REALITY SET IN
On the way to the emergency room, Bure was still feeling the shock and adrenaline of the impact so she was numb to most of the pain, but everything changed when a paramedic started removing her rings.
The jewelry pieces were deformed and bent under the weight of the go-kart as Kirk was running over his sister. Bure described the removal of the rings as 'excruciating.'
"Our fun family day ended up with me in the emergency room. They got my rings off and that was one of the most painful things I've ever experienced."
Candance Cameron Bure, People, December 6, 2018
IT COULD HAVE BEEN MUCH WORSE
Fortunately, the doctors had good news for her: although severely swollen and bruised, her hand was not broken, which seemed to surprise the actress.
While Bure is going through a rough time recovering from her injury, her "Fuller House" colleague, John Stamos, is living his best life, especially now that he is a father.
The handsome actor recently revealed that he no longer feels like the playboy that he used to be but that he is still trying to adjust to having a baby in his life.
Please fill in your e-mail so we can share with you our top stories!