Kelly Rowland speaks up on the possibility of having a 'Destiny's Child' reunion
Kelly Rowland recently attended the premiere of the film "What Men Want," and among all of the questions, she answered on the red carpet, once stood out: Is there a Destiny Child's reunion on the works?
Rowland, 37, joined many other Hollywood personalities at the premiere of "What Men Want" that took place in Westwood, California, on January 28.
The singer and actress looked dazzling wearing a black satin blouse under a golden pantsuit, white heels, and golden accessories.
As she made her way down the red carpet, Rowland stepped into The Shade Room, where she was asked: "When are we going to get a DC3 Tour?". Surprised, Rowland first replied with "I don't know, it's not anything we really talk about."
The reporter then replied, "well, better start talking!" prompting Rowland to fire back with "oh you are bold honey."
Kelly then repeated that there are no talks about a tour or a song, or anything with Destiny's Child at the moment, disappointing many fans of the group with her answer.
THE LAST PERFORMANCE
It's been almost a year since the last time Destiny's Child reunited on stage, when Rowland, Michelle Williams, and Beyoncé, took the stage at the latest' headlining show at Coachella to delight their fans with a surprise medley of some of their best hits, "Say My Name," "Lose My Breath," and "Soldier."
Since the group went on "hiatus" in 2004, the girls have each embarked on solo projects, with Beyoncé at the front becoming a global superstar by breaking records left and right.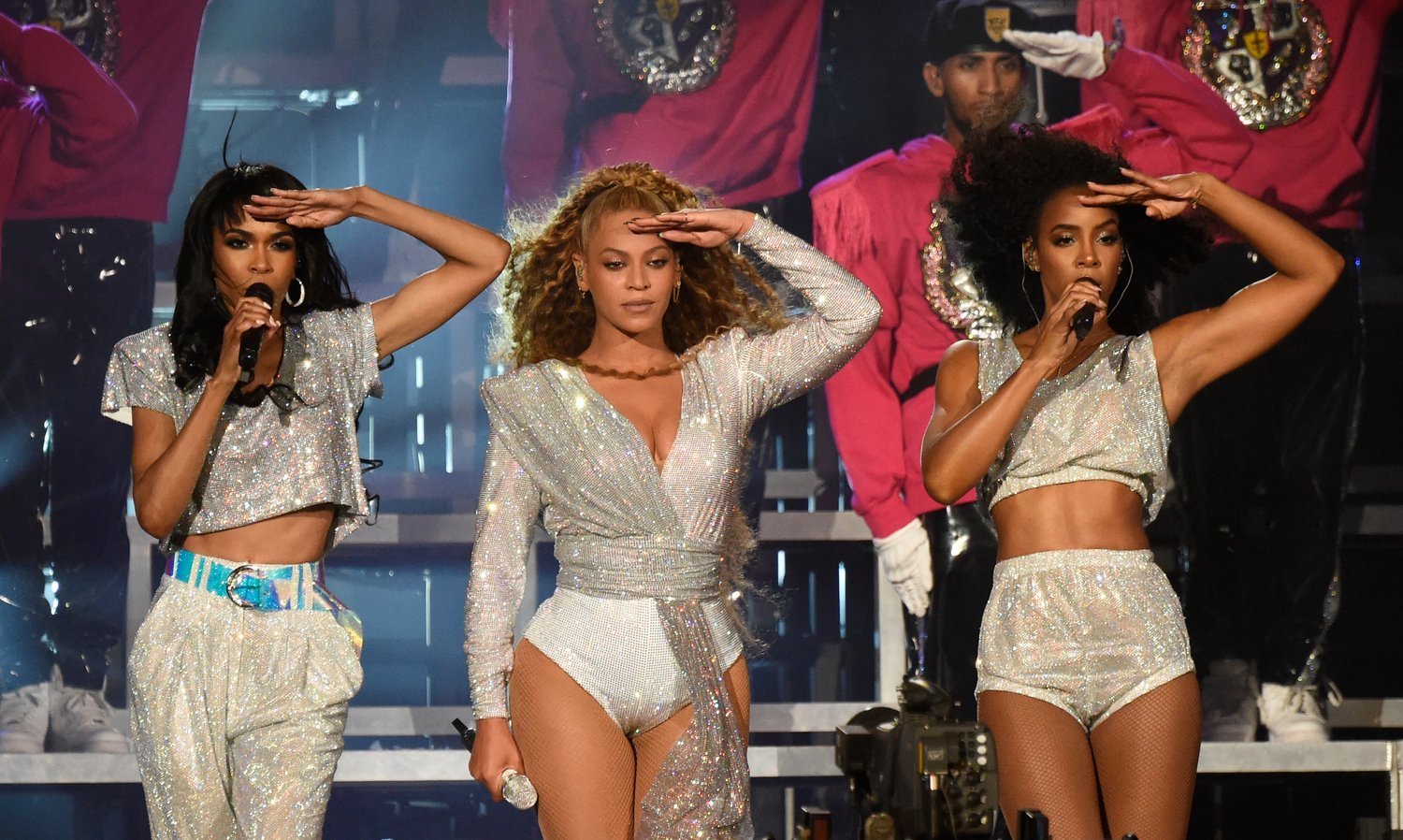 Williams and Rowland have also released full-length albums, and both women will be appearing on the BET screen in a few months as part of the series "American Soul," which will depict the story and evolution of Don Cornelius's "Soul Train."
There, Rowland will be portraying a young Gladys Knight, while Williams will play a young Diana Ross.
NOTHING IN THE WORKS, BUT ANYTHING CAN HAPPEN
As Kelly talked to The New York Times about the miniseries, the question about a Destiny's Child reunion came up again, but she maintains her answer:
"Everybody is like, "Oh my God, when's it going to …" Our kids have play dates, and we hang out for girls' nights, but it hasn't been anything that we've talked about. And … yeah!"
For Williams, who recently called off an engagement and checked voluntarily into therapy to manage her depression, anything is possible when it comes to working on new music with the girls.
"Anything is possible. And I'm not giving you a media-trained answer, but I say this all the time. We just haven't talked about it, and it's like one of us is thinking it, and especially after this last performance coming up with a few new arrangements and harmonies for some of those songs, it's kind of like we still can sing," she told Billboard after Coachella last year.
And continued:
"I'm like, "c'mon let's do this. I'm here for it!" There's nothing better than singing with Beyoncé and Kelly. We compliment each other so well in that area, so they know that I'm down to perform, sign, tour, record."
While it doesn't seem like anything is on the works for the girl group, they are known for being extremely secretive about their reunions.
Fans are still hopeful about a tour coming up, but Rowland will be releasing a new album this year, Williams has one in the works, and Beyoncé…well, is Beyoncé.