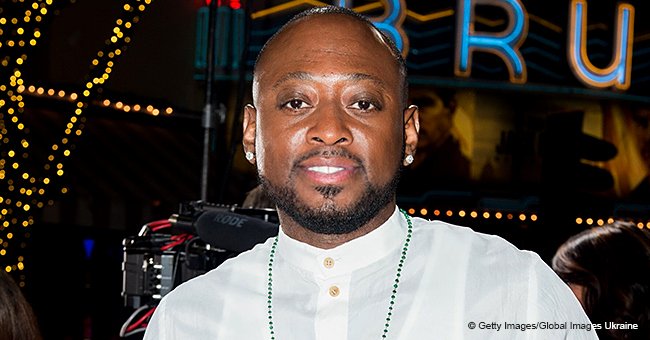 Omar Epps shares picture with his wife Keisha on their 13th anniversary and praises their love

Omar Epps gushes about his wife as he pays tribute to their marriage on their 13th anniversary.
13 years is how long Omar Epps and his wife Keisha Epps have sustained their marriage and it's a milestone worth celebrating. "Lucky 13," the actor describes it as he shares a photo of the two of them on their anniversary.
Omar gushed about his wife in his caption where he calls her "my anchor, my angel, my beautiful wife. He goes on by thanking her "for all that you are, all that you give, and all that you stand for."
Omar and Keisha's romance first blossomed in 1992 but it was only 14 years later after breaking up and reuniting that they finally tied the knot. The actor couldn't be more on point when he wrote about traveling through life's twists and turns with Keisha like "look, no hands" in his caption. He adds,
"Words can't really describe that feeling of US. It's been a wonderfully fulfilling journey, and I pray that we continue on together fearlessly, and unapologetically. I salute you, I stand by you, and I LOVE you endlessly!"
Meanwhile, Keisha had more than a few words to say herself when she posted the same photo her husband shared and wrote,
"Today, I'm saying "I do" again and again and again. There's no LOVE like the LOVE we share. The LOVE we know baby....the ups, the downs, the challenges, the push, the growth, the joy. We've seen every corner of LOVE. There is no one I'd choose to do this life with my LOVE. You are my blessing. Now..next chapter...Hope you're ready."
Omar and Keisha are parents to three children together, 14-year-old K'mari, 11-year-old Amir and 19-year-old Aiyanna who is Omar's daughter from a previous relationship. During the holidays, Keisha shared a photo of Omar with the kids and declared them "my everythings."
It's not surprising the couple has managed to nurture their marriage this long. They've admitted in the past that the secret to their lasting union relies on one rule: breaking up is off the table. It seems that rule has held them this far and all we could wish for them is more years of bliss together.
Please fill in your e-mail so we can share with you our top stories!