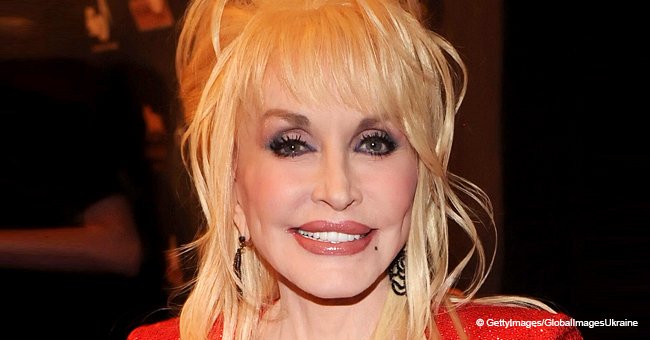 Did You Know Dolly Parton Hasn't Come out in Public without a Wig since 1973? Here's Why
Country star Dolly Parton's signature look is topped off with her beautiful and big hairstyles, but her not-so-secret trick is that she uses wigs to get the job done and has been doing so since the 70s.
Parton grew up in East Tennessee in a large family of twelve kids. She reminisced with Jimmy Fallon about her good and happy life growing up but acknowledged it was hard, too.
She gave much credit to her mom for being creative despite their limited means. She made everyone laugh when she quoted her mom saying,
"Kids, if we'd have some ham, we'd have some ham and eggs, if we'd had some eggs."
Her love for singing and performing began at an early age with shows she would stage for her own family on their front porch.
The topic turned to her World Tour, and Fallon asked about a known fact about Parton's wig-wearing habit, she disclosed,
"Well, I do wear wigs all the time because it's so handy and I'm always so busy."
She finds it a practical way to go about her beauty routine, not having to sit through long hours fixing and grooming, so when Barbara Walters asked how long it took her to do her hair, she lightheartedly answered,
"I don't know -- 'cause I'm never there!"
While she keeps her beauty routine easy, her overall look is by no means simple. She has creatively put together a persona for her fans, believing it is something they expect and something that is part of the magic of it all.
And as a multi-awarded artist, she is not afraid of being branded as someone phony, confident that her fans and industry colleagues respect her authentic personality and her true artistic talents.
"I've been around a long time. Long enough for people to realized that there's more to me than the big hair and the phony stuff. The magic with me is that I look completely false when I'm completely real."
Please fill in your e-mail so we can share with you our top stories!