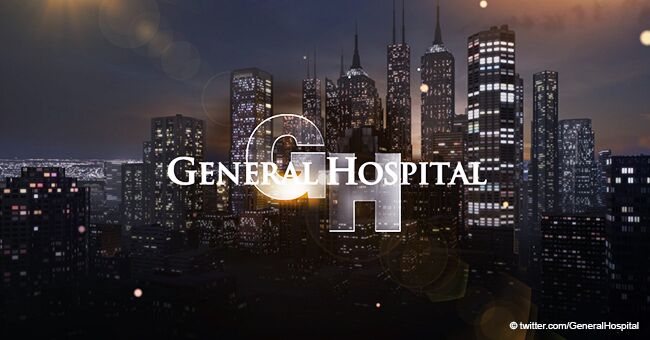 Here's the Alleged Reason Why Matt Cohen Is Leaving 'General Hospital'
Matt Cohen is leaving "General Hospital" after three years. The actor reveals why he can't be too comfortable in a show.
In an interview with TV Insider, actor Matt Cohen revealed why he is leaving the ABC show "General Hospital." Cohen said that he is not closing his doors on the show, in case he comes back, but he is looking into directing as his next career of choice.
The actor is leading the direction of "Mama Bear," which stars his wife, Mandy Musgrave, and has been getting good reviews.When asked why he chose to leave the show, he said,
"I did three years at the show. It was a great time and I had great fun playing the character, but I'm a guy who gets uncomfortable when he gets comfortable."
He also added that he likes taking on new challenges from time to time, instead of getting stuck in one big thing.
"I'm a guy whose OCD [Obsessive Compulsive Disorder] travels with me. I wasn't bored with the writing or the storyline, but I'm bored if I don't have an extreme challenge in front of me. My next big challenge is about directing a feature film. I have to embark on that,"
He said.
A goodbye cake was made for Cohen, from the cast and crew of the show. Naturally, the people who he worked with and formed relationships with are sad to see him go. Before leaving, Cohen made a short speech to get a good message across. The actor said,
"I wanted everyone to take away one thing from knowing me, which is we need to care for each other a lot. When you're working on a show that has a cast of 30 people and a crew, heads can butt and best friends can get in fights. I want everyone to know I love everyone there and I was so grateful for them. I want everyone to just be good to one another. Any one of us could walk out of that building and that could be the last time we ever see each other. There are so many beautiful, talented hardworking individuals. I said to everyone, 'Go enjoy your break and I'll be back.'"
Just like the cast and crew, fans of the show were also sad to see him go. One fan shared her sentiments on Twitter,
"So sorry to see him go. Awesome actor (loved him as daddy Winchester the younger on Supernatural)- will miss him on GH!"
Cohen himself was emotional about the decision to leave. In a post, he shared,
"Tough day. Emotionally. My last episode of @GeneralHospital aired. And @cw_spn announced its final season. I am grateful to all the fantastic casts, crews, and fandoms I have been able meet along the way. It's all those experiences that have helped me grow into the man I am today"
Cohen played the part of Dr. Griffin Murno, a priest who became a neurosurgeon, on "General Hospital." He was part of the cast for three years and had different stories to play, which makes it much more difficult to leave.
"General Hospital" first aired on television in the '60s and grew from then on. It started with a thirty 30 airing time, but later became 45, and after, an hour. The different storylines in show tackle different issues, which made it a big deal in the '90s. Some people know only so much about the show, but real fans dig deep into the different stories in it.
Please fill in your e-mail so we can share with you our top stories!