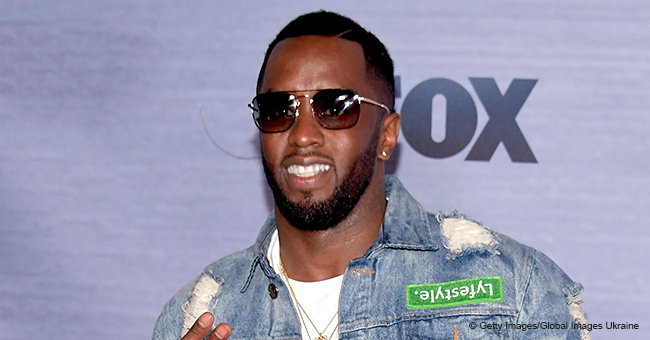 Diddy Gifts Son Christian Combs Luxurious Gold Jetski & Extravagant Party for His 21st Birthday

Diddy makes sure his son feels all the love in the world on his 21st birthday, gifting him a luxury gold jet ski and an ultimate birthday bash to match.
Christian Combs rang in his 21st birthday on March 31, spending it with his closest family and friends. Trying to follow in his dad's footsteps, Christian is an aspiring rapper who goes by the moniker "King Combs."
Indeed, celebrations and gifts for someone named King Combs should feel like royalty, and that's exactly what P. Diddy tried to mimic when providing his son with gifts.
This year, his son went home with a gold jet ski. Christian has always been a fan of jet-skiing, often seen riding one of the ocean mobiles when he is at the beach. Now, he is able to do that with his own ride, showing it off on social media recently.
Living in luxury
Diddy's children with Kim Porter no know a life other than luxury. They are often seen wearing the most expensive designer wear while showing off all the best cars money could buy.
Other than Christian, Diddy's twin daughters, Jessie James, and D'Lila Star Combs, are also seen with nothing but the best clothes in the different events. However, while they are not trying to be in the music industry like their older brother, they have been using their influence on something else.
D'Lila and Jessie recently took home the "Pawsitive Award" in the 5th annual Ties & Tails gala, which recognizes people for their work with animals.
As for the twins, they received the award thanks to their efforts in creating "pawsitive" impacts in the lives of animals all over Southern California.
Humility in Luxury
Although the Combs family clearly lives luxuriously, they have never forgotten their roots, often trying to make a positive impact wherever they go.
Aside from Christian and the twins, they also have two more brothers named Quincy and Justin, the latter being Diddy's adoptive son.
Together, the entire family shares close relationships with one another, which has positively shaped the way they are today. The family remains close especially after the death of their matriarch, which shook their lives greatly.
Please fill in your e-mail so we can share with you our top stories!