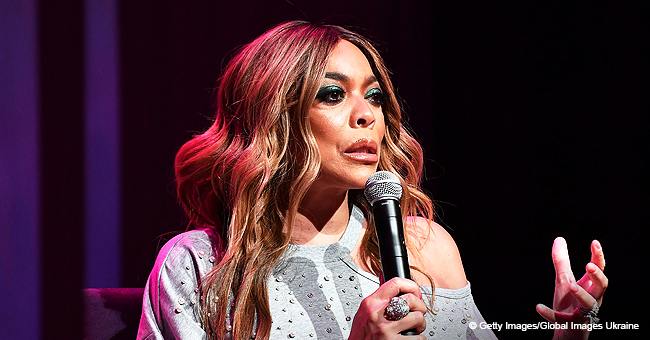 Wendy Williams Gets Passionate Saying She's 'Living Proof' There's Hope for Addicts
After admitting she's been living in a sober house for a while, Wendy Williams is now encouraging more people to seek help to treat addiction. In a new PSA for The Hunter Foundation's 888-5HUNTER hotline, Williams said she's "living proof" that there's hope for addicts.
Wendy Williams has been candid about her drug addiction, and after receiving the necessary help to overcome her addiction, she's paying it forward.
A few weeks ago, the seasoned TV host launched The Hunter Foundation and T.R.U.S.T 888-5HUNTER hotline, which offers drug addiction and substance abuse treatment resources to those who need help.
THERE'S HOPE AND WENDY IS A LIVING EXAMPLE
In a new PSA for the foundation, Williams encouraged those who struggle with drug addiction or know someone who does, to not be embarrassed and ask for help, explaining that the calls are being answered by "specially-trained, certified recovery coaches," that are "very smart."
"They conduct screenings to determine your needs. The substance abuse will be taken care of," she continued. And added:
"We will provide you with referrals for long- or short-term treatment at facilities all around the world: detox, rehab, sober living and outpatient centers everywhere, nationwide."
"If you're an addict or a substance abuser, don't be ashamed — help is here for you or a family member or a loved one. Call. Don't be ashamed. There is hope. I'm living proof," she concluded.
According to reports, the hotline has received over 10,000 calls since being launched on March 11, with inquiries about educational materials, rehabilitation, outpatient centers, and detox.
A FUNCTIONING ADDICT
Williams was an addict for almost a decade, and talking to Entertainment Tonight last year, she described herself as a "functioning addict," saying:
"I report to work on time, and I'd walk in and all my co-workers, including my bosses, would know but since I would have my headphones on and walk in the studio and [they] wouldn't fire me because I was making ratings."
"A functioning addict has several alarm clocks, you're organized," she added. "It's a miracle I was able to stop."
HEALTH-RELATED HIATUS AND AN EMOTIONAL CONFESSION
Williams' show is currently on a planned spring hiatus and will be back on schedule next week.
The pause comes only one month after Wendy returned to the show after being absent for almost two months while battling with health issues that stemmed from her Graves' disease, an autoimmune disease that affects the thyroid, and a fractured shoulder.
After her return, Williams revealed in an emotional segment of her show, that she's been living in a sober house for the past months.
She also stated that only her husband Kevin Hunter and their son knew about it. Not even her parents were informed about the decision.
"I have been living in a sober house. You know I've had a struggle with cocaine in the past," she said. "I never went to a place to get treatment. There are people in your family; it might be you. I want you to know more of the story."
Last week, Daily Mail reported that Williams checked out of the sober house and was later found drunk and taken to the hospital to sober up.
The next day, she appeared on her show as if nothing had happened, and although she never addressed the rumors, she did mention it had been a "long week" on her Friday show.
TROUBLES IN PARADISE
Aside from her addiction troubles, Williams has been facing cheating rumors from her husband, who reportedly welcomed a baby with his longtime mistress, Sharina Hudson.
However, Wendy and Hunter have put on a strong, united front for the press, walking together in New York and refusing to acknowledge the rumors about the alleged baby.
Williams made sure to shut down divorce rumors at her return to the show, proudly showing off her wedding ring and giving a special shout out to Hunter, and adding:
"Believe me you, when you've been with somebody for 28 years, married for 25 years, we know each other. I know what you've been seeing, but I'm still very much in love with my husband and anyone who's been married, you know."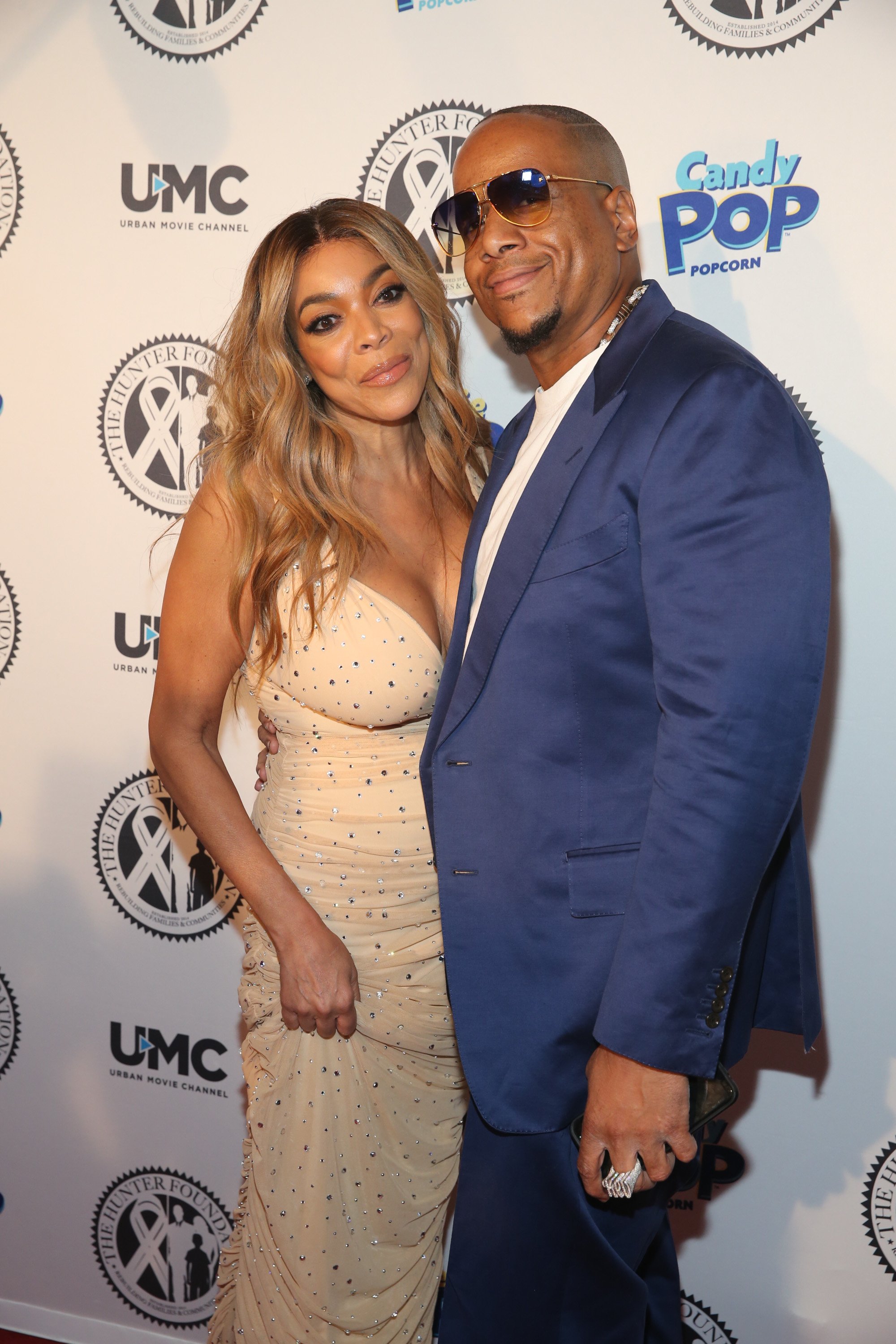 Wendy Williams and Kevin Hunter attend The Hunter Foundation gala at Hammerstein Ballroom. | Source: GettyImages
"Marriages have ebbs and flows; marriage isn't easy. And don't ask me about mine until you see this gone," she added, pointing to her wedding ring. "And it ain't going anywhere, not in this lifetime."
HUNTER SPEAKS UP
Choosing to ignore the persistent rumors of his alleged infidelity, Kevin Hunter talked to ET about his wife's decision to stay in a sober house.
"Wendy is doing well. We're doing well as a family. We are moving forward with working on her sobriety and doing the work to help others, not just ourselves," he explained. And added:
"It is a family process. Anybody that has to deal with this knows this a family process... and we are dealing with it and moving forward."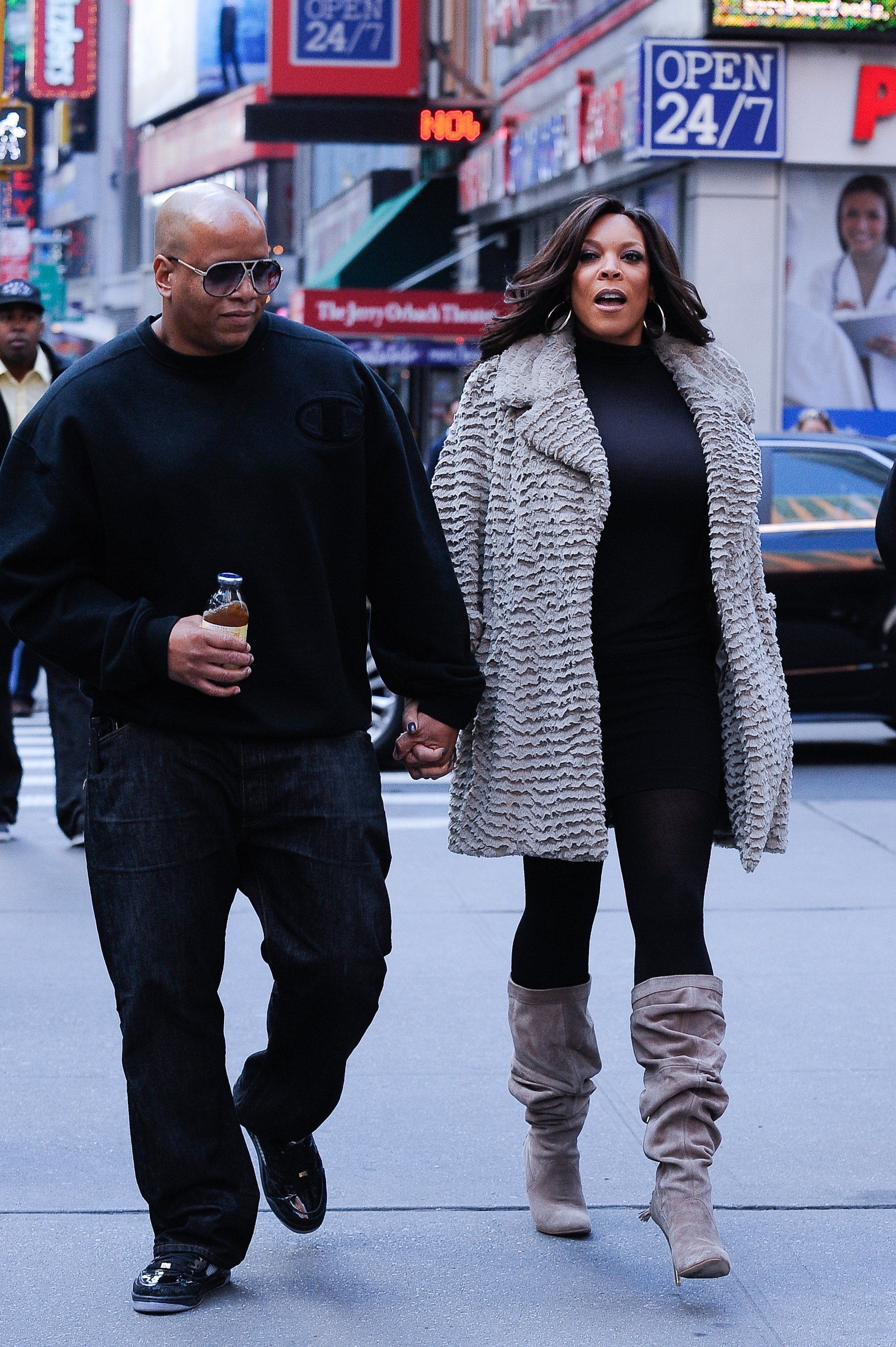 Wendy Williams and Kevin Hunter leave the 'Celebrity Apprentice' film set, October 2010. | Photo: GettyImages
He also revealed to E! News that the Hunter Foundation has placed over 200 people in treatment facilities two weeks after the hotline was launched.
"We are turning the tables on this thing called addiction and turning Wendy's bout into a positive," he said.
Please fill in your e-mail so we can share with you our top stories!