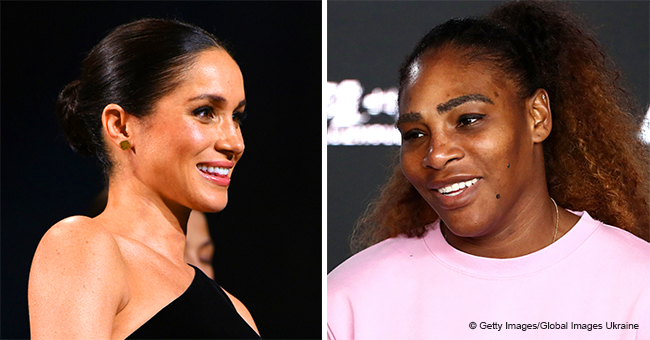 Serena Williams May Have Just Revealed the Gender of Her Good Friend Meghan Markle's Baby
It looks like Serena Williams revealed the gender of Meghan Markle's baby during a recent interview while she was giving advice to her pregnant friend.
It's an exciting time for Prince Harry and Meghan Markle who are expected to welcome their baby this month. But along with the anticipation, Meghan's good friend Serena Williams may have just spoiled a surprise for everyone. It appears she accidentally slipped about the gender of the royal baby.
SERENA AND MEGHAN'S FRIENDSHIP
Meghan and Serena's friendship began in 2014 when they met at a charity flag football game. They've been inseparable since then which is why Serena is one of the Duchess' few close friends who were privileged enough to be invited to her royal wedding last year.
A mom herself, Serena must be ecstatic that her friend will also become a mother soon. She even helped in throwing Meghan's $80,000 baby shower in New York in February.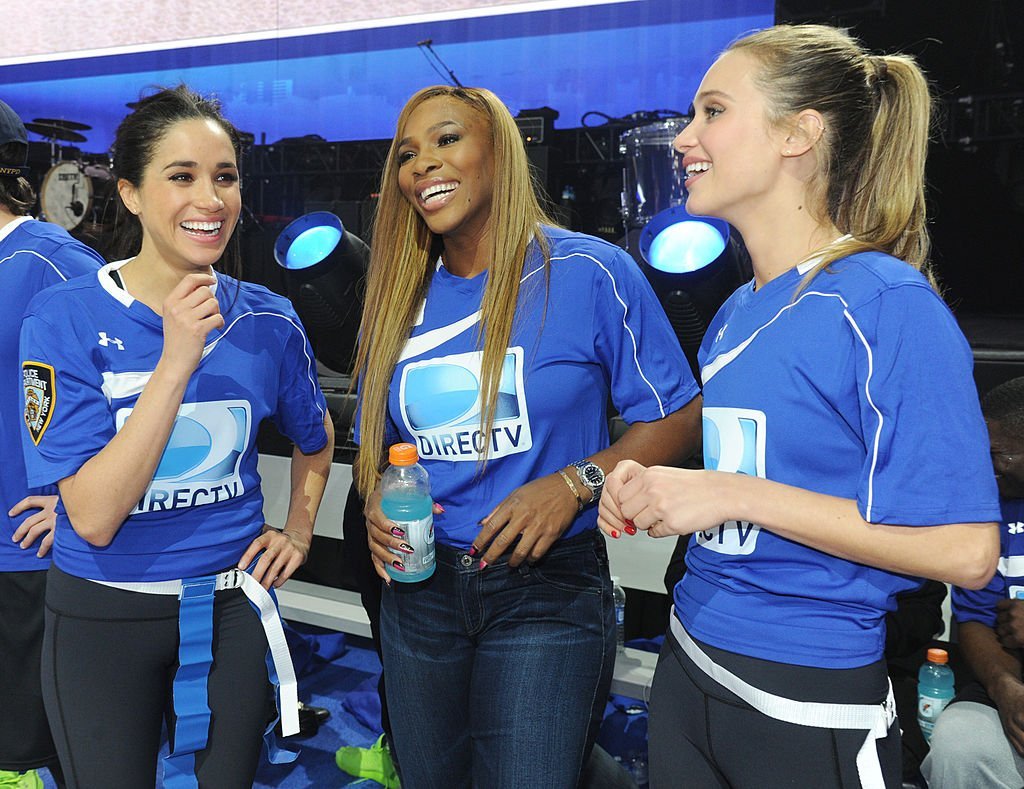 Meghan Markle and Serena Williams nurturing their new friendship during their participation in the DirecTV Beach Bowl at Pier 40 on February 1, 2014 in New York City. | Source: Getty
GENDER REVEAL
But as she spoke to E! News recently, her excitement may have led her to spill about the gender of Meghan's baby. While giving advice to mothers as she promoted her Pampers Cruisers 360 Fit Wild Child program, she referenced a friend of hers who's pregnant and let it slip that the baby is a "she."
Serena's advice was to "accept mistakes and don't expect to be perfect" adding, "We put so much pressure on ourselves." That's when she brought up her pregnant friend as an example.
"My friend is pregnant and she's like, 'Oh, my kid's gonna do this'," and I just looked at her and I was like, 'No, she's not.' I'm like, 'No, you're not'."
If Serena realized her faux pas, she tried not to show it by dishing out more advice for mothers. Ironically, the advice was quite appropriate now that she possibly let out the royals' best-kept secret.
"'Everything is not gonna go as planned. You just gotta go with the flow."
PREVIOUS SPECULATIONS ABOUT THE BABY'S GENDER
Since news of Meghan's pregnancy, the baby's gender remained a mystery. There was previous speculation that it would be a girl after pink decorations were spotted during her baby shower and even some guests arrived in the shade. However, there were also suspicions that the baby could possibly be a boy because one of the guests arrived carrying a gift wrapped in blue.
THE ROYAL TRADITION OF KEEPING GENDER A SECRET
The conflicting colors may also be due to the fact that Meghan herself does not know the gender of her child. According to royal commentator Victoria Arbiter, the royals traditionally don't want to know their baby's gender until its birth to keep an element of surprise.
"There's a belief that there are so few surprises left in life why not save the biggest one for the moment a child is born," she told Honey.nine.com. "This is not just a royal philosophy, many parents across the UK choose not to find out."
Experience tells us this might be true. Prince William and Kate Middleton only divulged the gender of their children after they were born and they admitted not wanting to know beforehand.
It won't be long before we actually learn the gender of the Sussexes' new baby, so if you're one of those who placed your bet on a girl, then soon you'll find out.
Please fill in your e-mail so we can share with you our top stories!