Sara Gilbert Spotted out for the First Time since Announcing She's Leaving 'The Talk'
Sara Gilbert has recently been spotted out and about in Los Angeles just days after announcing that she would be leaving "The Talk" after nine years on the show.
On Wednesday, April 17, 2019, the 44-year-old actress was seen making her way down the street with a bag of food that she bought at Joan's On Third, a known celebrity hotspot.
Gilbert seemed very relaxed as she strolled wearing a pair of black slacks, black loafers and a white t-shirt that she combined with a light cream cardigan.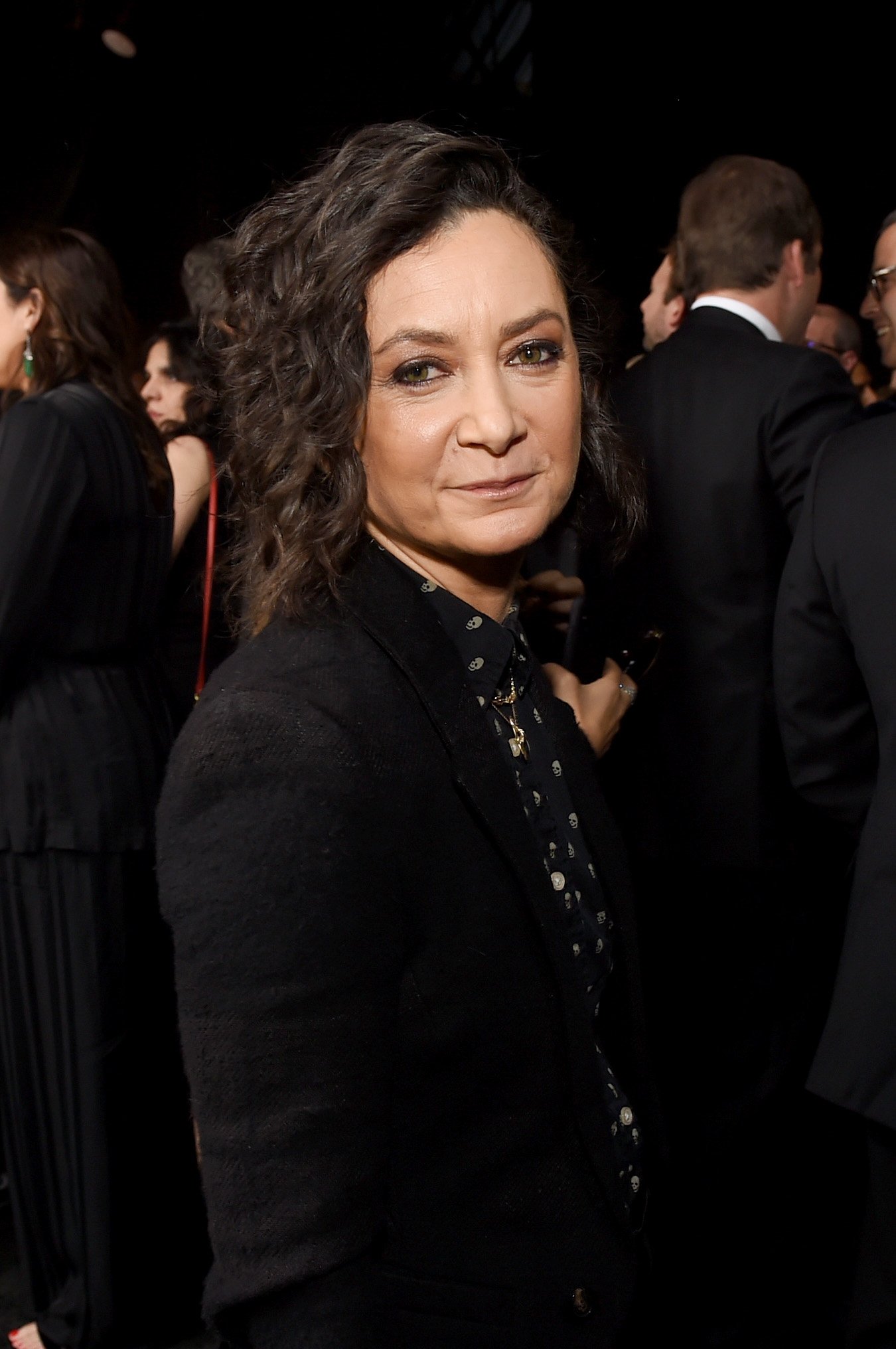 ENJOYING TIME AWAY FROM THE SPOTLIGHT
The mother-of-three seemed to be enjoying some alone time, something she had been yearning for quite a while. In fact, that was part of the reason why she decided to quit "The Talk."
As the actress explained during an episode of the show, she wants to spend more time with her family, namely her wife, Linda Perry, and her children, Levi, Sawyer and Rhodes.
AIMING FOR A QUIETER LIFE
Gilbert shared that finding time for herself and to be the with the ones she loves is something she has been struggling with for years, especially due to the great amount of work around her.
She said:
"My life was slightly out of balance and I wasn't able to spend as much time with my three kids as I'd like or time for myself... and as I've continued on I'm starting to develop more things to produce and I'm having opportunities to act and I'm just feeling like I don't know how I'm going to do it all."
❤️❤️❤️❤️❤️ pic.twitter.com/8as3B2GvtO

— The Talk (@TheTalkCBS) April 9, 2019
The host, who also plays the role of Darlene Conner in "The Conners," a "Roseanne" spin-off, announced that she would be leaving "The Talk" in a fairly recent episode.
THE SADDEST MOMENT OF THE SHOW
The news was received with shock and incredulity, particularly by Sharon Osbourne, who broke down crying, leading Gilbert to get up and hug her.
I can't believe @THEsaragilbert is leaving 😢 https://t.co/8Qbs8d94Tg

— Sharon Osbourne (@MrsSOsbourne) April 10, 2019
Gilbert tried to comfort Osbourne as best as she could, telling her that everything would be okay. Still, with tears in her eyes, the 66-year-old joked that she never had the chance to work with someone for nine years because she always got fired.