In the '80s June Lockhart's Wallet Always Had a Picture of David Bowie
In 2013, child actor and musician Bill Mumy, known for his role as Will Robinson in "Lost in Space" from 1965 to 1968, looked back on his career and shared a little known fact about his TV mother.
95-year-old June Lockhart has more than 170 acting credits in her career of sixty years, but she will forever be remembered for playing two of the most beloved and iconic TV mothers of the 1960s, both in the "Lassie" series and in "Lost in Space."
With her last film appearance in 2016, Lockhart has proven to be a prolific actress who loves what she does for a living, but even if she has been in front of the cameras for her entire life, there are still surprises about her.
Remembering June Lockhart on her birthday, here in T-MEN ('48) pic.twitter.com/r7s1r99Gk7

— TCM (@tcm) June 25, 2017
SHE LOVES ROCK & ROLL
When the American Television Academy asked 65-year-old Bill Mumy what where his thoughts on Lockhart, we could tell that he is really fond of her, and even when they only worked together for three years, they remain friends to this day.
But apart from confirming that his chemistry with Lockhart behind the scenes was possibly greater to that between them when cameras were rolling, Mumy recalled the most remarkable aspect of her personality: her love for rock & roll.
#HappyBirthday Space Family Robinson's matriarch June Lockhart! Won the @NASA Exceptional Public Achievement Medal pic.twitter.com/s6kjkkICcu

— NASA History Office (@NASAhistory) June 25, 2016
"June is such an interesting character... She is, without a doubt, one of the smartest people I've ever met in my life. She is truly a rock & roll goddess. I swear to god. She lives for rock & roll," Mumy said.
"In 1967, she hired the Allman Brothers Band, which was at the time called Hour Glass, to come play a party at her house," the actor shared.
"She took me and Angela Cartwright to the Whiskey-A-Go-Go in the Summer of Love. To hang out with the Allman Brothers Band at the Whiskey-A-Go-Go. She's a character and she is a rock & roll gal," Mumy added.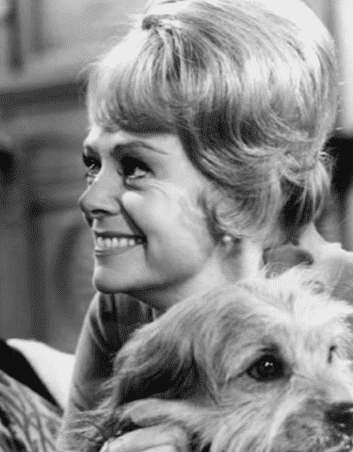 But Lockhart's love for rock & roll music wasn't a phase that limited to the "Summer of Love," when the hippy movement was trendy; she remained a rock & roll fans all the way to the eighties, when she clearly had a favorite star.
"In the Eighties, she carried a picture of one person in her wallet and it was David Bowie," Mumy revealed.
TV MOM, FRIEND, AND MENTOR
Lockhart's love for rock & roll music certainly made an impression on Mumy, 30 years younger than her, and it might have something to do with the fact that he grew up to become a musician, but he also remembers how nurturing she was with him when he was a child sharing the set with her.
"She kept our minds occupied, which was a gift. She didn't have to do that. She didn't have to spend one second paying attention to me and Angela Cartwright [his onscreen sister]," Mumy said.
"She could've gone to Guy's trailer and just listened to music … but she spent a lot of time nurturing Angela's and my developing thought processes. Teaching us," he acknowledged with affection.
At the time of the interview, Mumy said he had talked to Lockhart not long before, and he also mentioned how healthy and in good shape Lockhart remained, suggesting that no other surviving member of the cast could match her.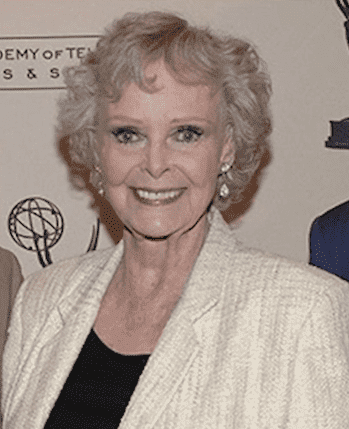 AFTER "LOST IN SPACE"
Following the success of "Lost in Space," Lockhart had the chance to play any role she wanted, and she spent to seasons portraying one of the first female doctors on American television as Dr. Janet Craig on "Petticoat Junction" from 1968 to 1970.
From then on, Lockhart had mostly guest appearances in TV shows, playing a doctor once again in 1986, when she portrayed Dr. Sylvia Heywood for two episodes of the "Dynasty" spin-off "The Colbys."
During that decade, Lockhart also debuted as voice actress, voicing the character Millicent Trueblood in the TV series "Pound Puppies." She lend her voice for the irreverent "Ren & Stimpy" in 1994-95, as "Mrs. Brainchild."
From 1984 to 1998 she appeared in 25 episodes of "General Hospital," and she also had a recurring role in the 90's hit series "Beverly Hills, 90210."
Lockhart has not only one but two stars in the Hollywood Walk of Fame, one for her work on TV and another one for her work on film. She has married twice and has two daughters, Anne, also an actress, and Elizabeth.