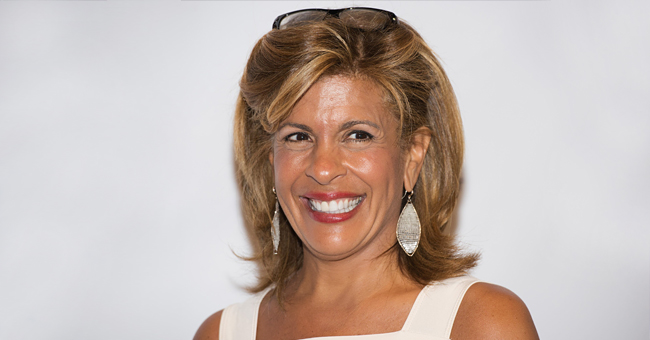 Getty Images
Hoda Kotb and Daughter Haley Joy Wear Matching Swimsuits in a Sweet Summer Video
The TV host is the living example of how age is just a number, not only by being a recent mother at age 54 but also by flaunting an enviable physique in a swimsuit video of herself and her 2-year-old at the beach.
The "Today" host Hoda Kobt appears to be in the best shape as she welcomes the Summer with a clip from a day at the beach alongside her daughter Haley Joy, with the two wearing matching bathing suits.
On June 23, two days after the official arrival of the hottest season of 2019, Kobt took to her Instagram to wish all her fans a good summer, prompting them to shower her with loving and praising comments.
WELCOMING SUMMER
"Happy summer… thx mom for the matchy matchy suits!!" the mother-of-two captioned the video captured at the seashore, which shows her and Haley walking side to side as the two hold a sand bucket.
Social media users were once again overjoyed by the positive vibes coming from Kobt's posts, and they told her how satisfying and inspiring it was to see her living such priceless moments years after she feared she was never going to be a mother.
"Love the bathing suits! I have to tell you, you inspire me to be happy, to appreciate life," a user wrote. "Beautiful! Every time I see your posts I see joy," someone else commented.
FLAUNTING HER FIGURE
There were also others more focused on Kobt's fit body and youthful looks. "Holy hot cakes Hoda woman- you are smoking that bikini!!! #goals," one fan expressed.
"Adorable & you are rocking that 2 piece Hoda momma," a user added. "You look amazing in that bikini!" was another of the comments.
While Kobt was wearing a bikini a strapless bikini and Haley a one-piece, both swimsuits were made from the same fabric, with a flowery design in shades of blue and pink.
The matching suit that Hoda's mother Sameha bought them is made by Lily Pulitzer, and the official account of the brand also left a comment on the journalist's post. "Nothing better than Mommy and me matching. Happy summer!" they wrote.
ON MATERNITY LEAVE
Hoda is still enjoying her maternity leave after welcoming her second child Hope Catherine in April, and she is treasuring every minute of it, making sure that her elder child doesn't feel left out because of the new arrival.
Apart from constantly posting about her fun outings with the girls, Hoda has shared many images of a dreamy life at home, with her and her 61-year-old boyfriend Joel Schiffman.
The two seem to be happier than ever now that they have embarked in the adventure of parenthood together.
SIX YEARS TOGETHER
Hoda and Joel recently arrived at their 6th anniversary as a couple, and the two took a few hours off without their daughters to have a picnic date at New York City's Central Park.
"Joel and I celebrated our 6 year anniversary tonight in @centralparknyc ... the philharmonic played for us and 49,999 of our closest friends… a free concert on a gorgeous night," Hoda captioned a picture of her and her beau together.
Please fill in your e-mail so we can share with you our top stories!