Watch Snoop Dogg and His Family Show off Smooth Dance Moves in Video
Snoop Dogg and his wife, Shante Broadus are adorable in a recent video where they get goofy and show off dance moves with their daughter and son.
Despite his life-of-the-party persona as a rap legend, Snoop, 47, is quite the family guy and shows that he has no trouble getting down with his crew.
In a video posted to Instagram, Snoop, his wife Shante, their son Cordell, 22, and their 20-year-old daughter, Cori, all showed off goofy dance moves behind a backdrop with the words "Cori," "June" and "20."
'I threw the papers away. I don't want to get a divorce. So if you hear about a divorce, it'll be my wife divorcing me.'
The family was probably at an event that had something to do with Cori turning 20 because the young lady's birthday was on the 22nd. The only one missing from the group was Snoop and Shante's first child, Corde, through whom the couple is grandparents-of-two.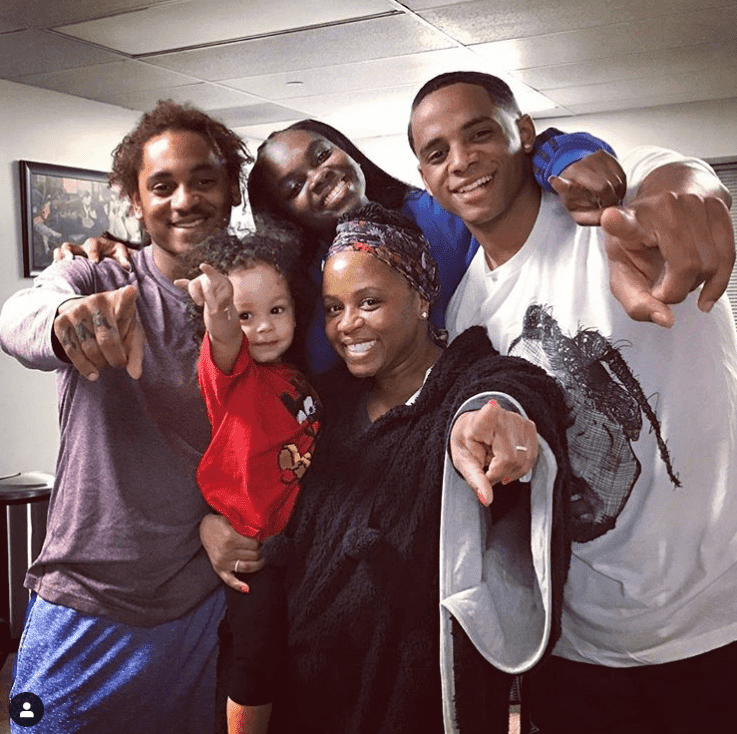 In the caption, Cori wrote:
"Yesterday was epic! Thank you to everyone who came out & s/o to [Shante Broadus] & [Snoop Dogg] for making my vision come to life."
Snoop (real name Calvin Broadus Jr.) and Shante's family may look picture-perfect today, but things were not always rosy for the hip-hop couple.
Seven years after their June 1997 wedding, Snoop filed for divorce from Shante, whom he had been with since high school. At the time, the rapper cited "irreconcilable differences."
Before the divorce was finalized, however, Snoop appeared to have had a change of heart and called off the process.
He told MTV back then why he decided to give him and Shante's love another chance:
"I was trying to get a divorce, but I went back home and I fell back in love with my wife and kids. A lot of times, you get cloudy. This music industry is a mother, man, and it'll take your vision and blur it. But God is good, so I understand that I need my wife and my kids in my life — so I threw the papers away. I don't want to get a divorce. So if you hear about a divorce, it'll be my wife divorcing me; it won't be me divorcing her."
In January 2008, Snoop surprised Shante with a vow renewal ceremony, pledging his commitment to making things work with his childhood sweetheart.
Since then, the couple has been giving us "Black Couple Goals" and is a constant reminder that even the most genuine love can be tested.
Snoop and Shante are grandparents to Corde's four-year-old son, Zion and ten-month-old daughter Eleven. Earlier this year, Cordell and his girlfriend also announced that they were expecting a baby but the family has not shared any updates since.