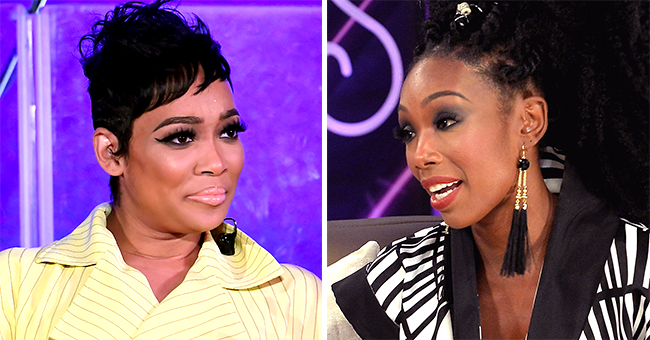 Getty images
Monica Talked to RuPaul about 'Feuding' with Brandy after 'The Boy Is Mine'
Monica Brown is opening up about her relationship with Brandy Norwood and despite the latter seemingly reigniting their alleged longtime feud last year, the "So Gone" singer claims it's all good with the duo. See the video below.
Monica, 38, recently stopped by RuPaul where she discussed several issues, including the feuding speculations between her and Brandy, 40.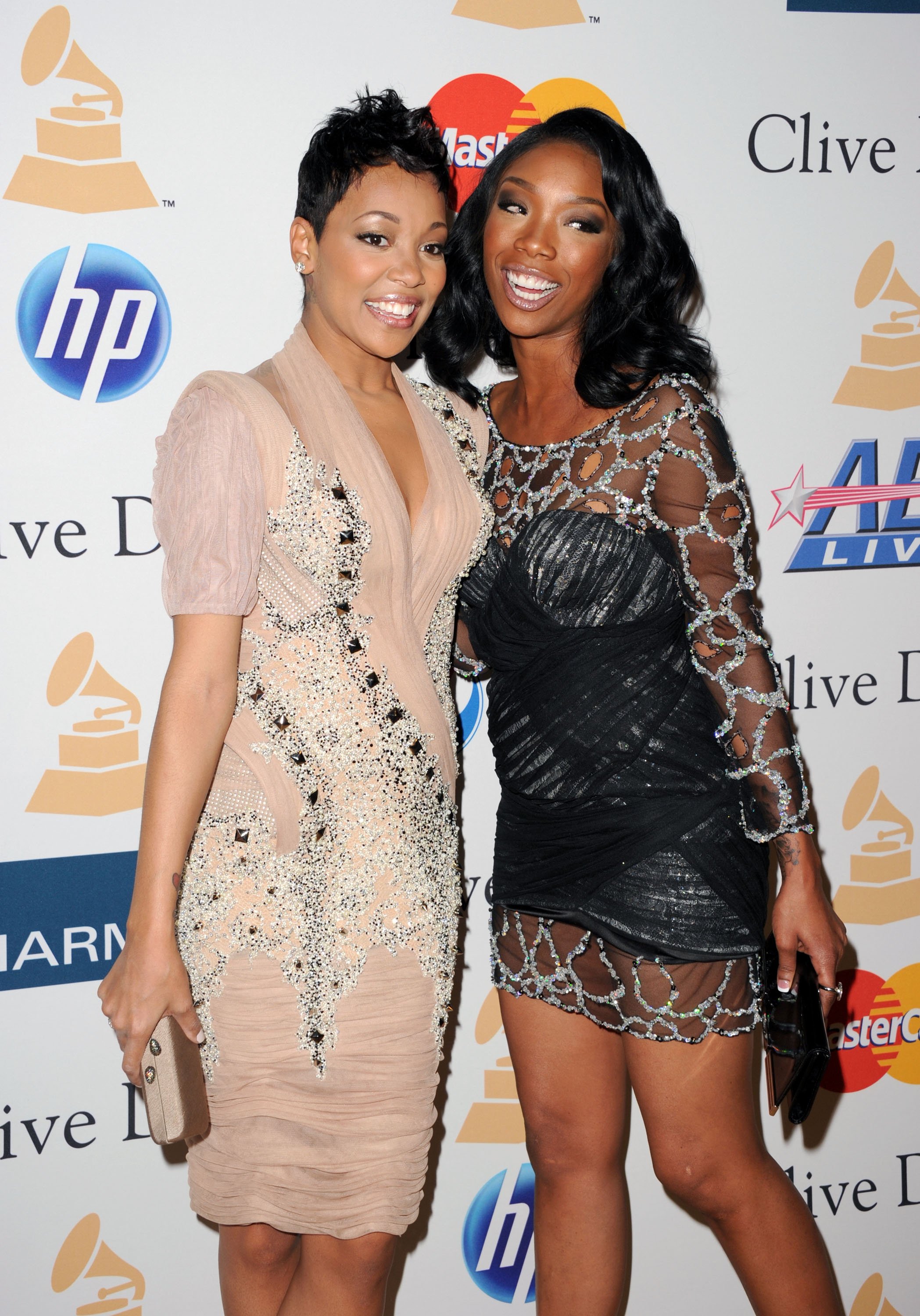 Monica (L) & Brandy at the 2011 Pre-GRAMMY Gala in Beverly Hills, California on Feb. 12, 2011. | Photo: Getty Images
Both singers collaborated on the chart-topping Grammy-winning song, "The Boy Is Mine" in 1998 and ever since, there have been rumors that they can't stand each other.
Monica told show host, RuPaul, that she and Brandy met each other for the first time when they recorded the track and agreed that they did not "maintain a relationship" afterward, no thanks to the feud rumors that caught on almost immediately.
"The Boy Is Mine" is an R&B hit that tells the story of two women fighting over a man and it appeared the audience took that way more literally than intended.
MONICA'S TAKE
"We [Monica and Brandy] didn't maintain a relationship because once the song was released, that's when all of the supposed 'They don't like each other…' [started] and then it was created to be even bigger by the skits and all of the different stuff that was happening that came with the song, but since in the song we were feuding, it basically kind of created that atmosphere and it became almost like a real thing through our teenage years."
"But we're adults now; nobody got time to fight," added the mother-of-three.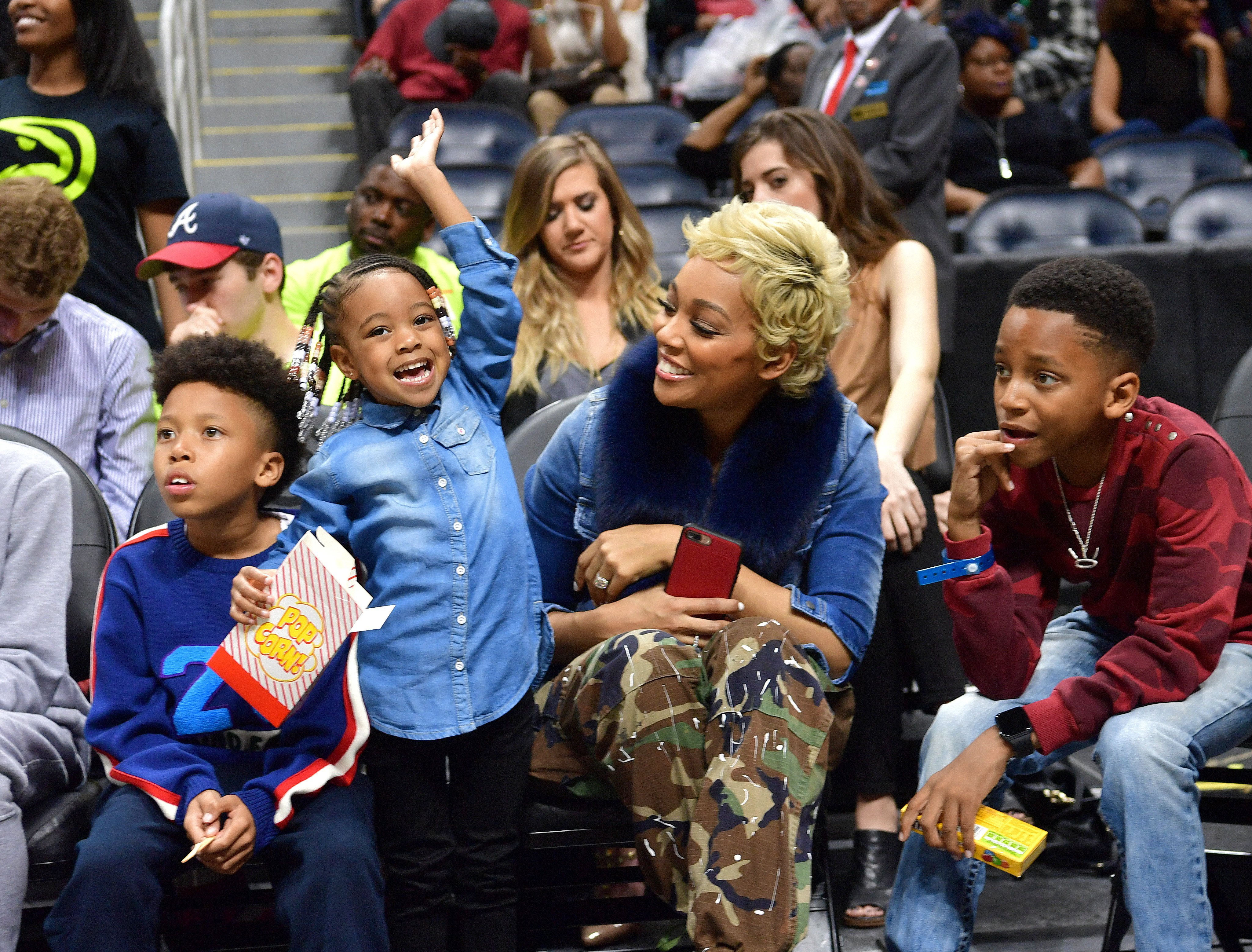 Monica & her kids (L-R) Romelo, Laiyah & Rodney at a basketball game in Atlanta, Georgia on March 1, 2017. | Photo: Getty Images
THE TIME BRANDY FUELED THE RUMORS
On at least two occasions – in 2015 and in 2016 – Monica has downplayed rumors of any feud between her and Brandy, but the same cannot be said for the "Afrodisiac" singer.
In July 2018, Brandy came under fire after appearing to throw shade at Monica during her performance at the Essence Festival.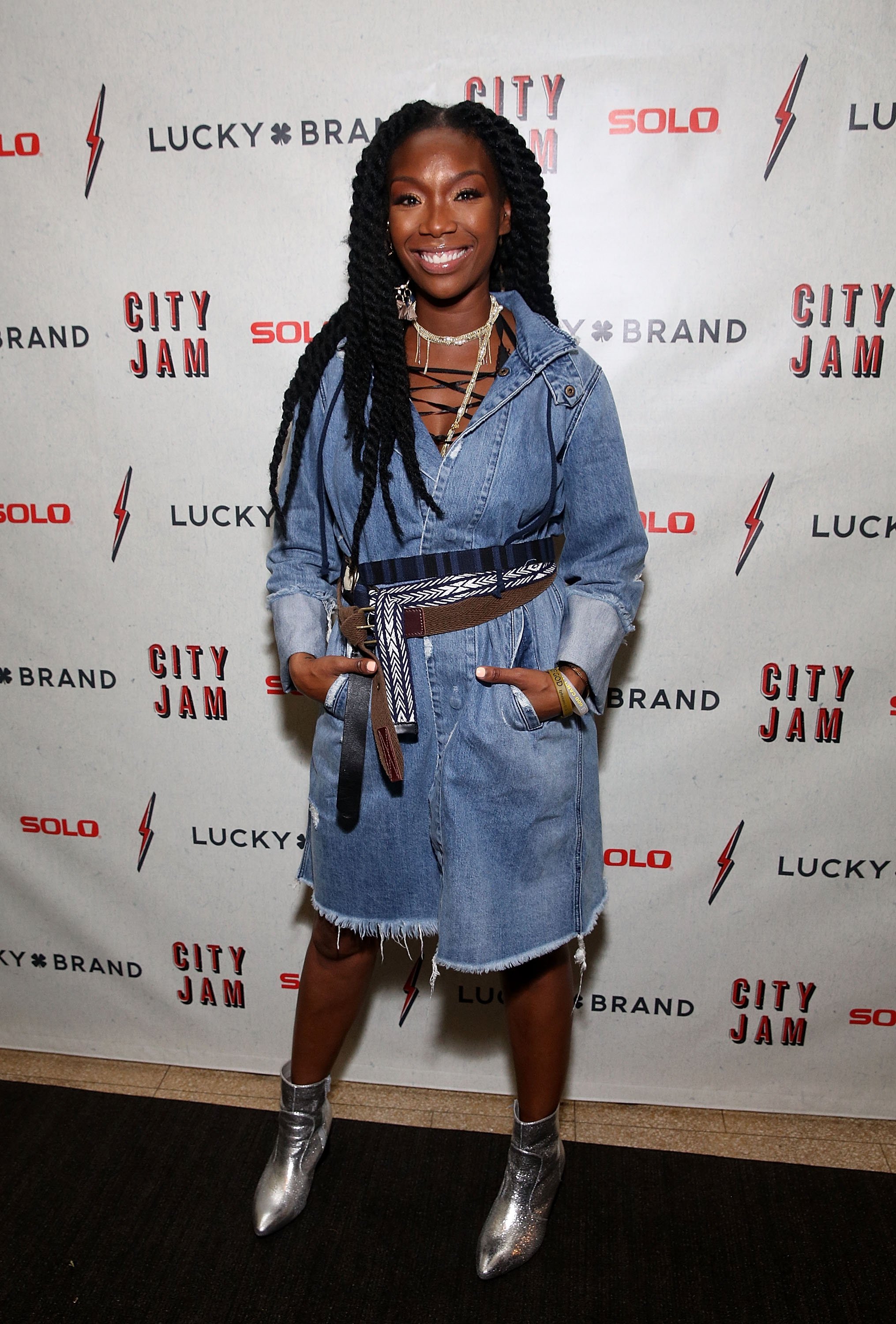 Brandy Norwood at Freehand Chicago on Aug. 5, 2017. | Photo: Getty Images
While performing "The Boy Is Mine," Brandy replaced the lyrics with "the song is mine," adding:
"I gotta claim what's mine. If I don't got the boy, I've got the song. You know what I'm saying?"
There were reports that Brandy was mad at Monica for adopting the name of their duet as her second album title and that Monica did not like the fact that Brandy performed the song without her back then on "The Tonight Show With Jay Leno."
MOVING ON
It's been 21 years since "The Boy Is Mine" was released and Brandy paid tribute to their masterpiece earlier this year with a screenshot from the music video showing her and Monica. With that, and according to Monica's statements on RuPaul, both women have hopefully moved on from any real or perceived feud.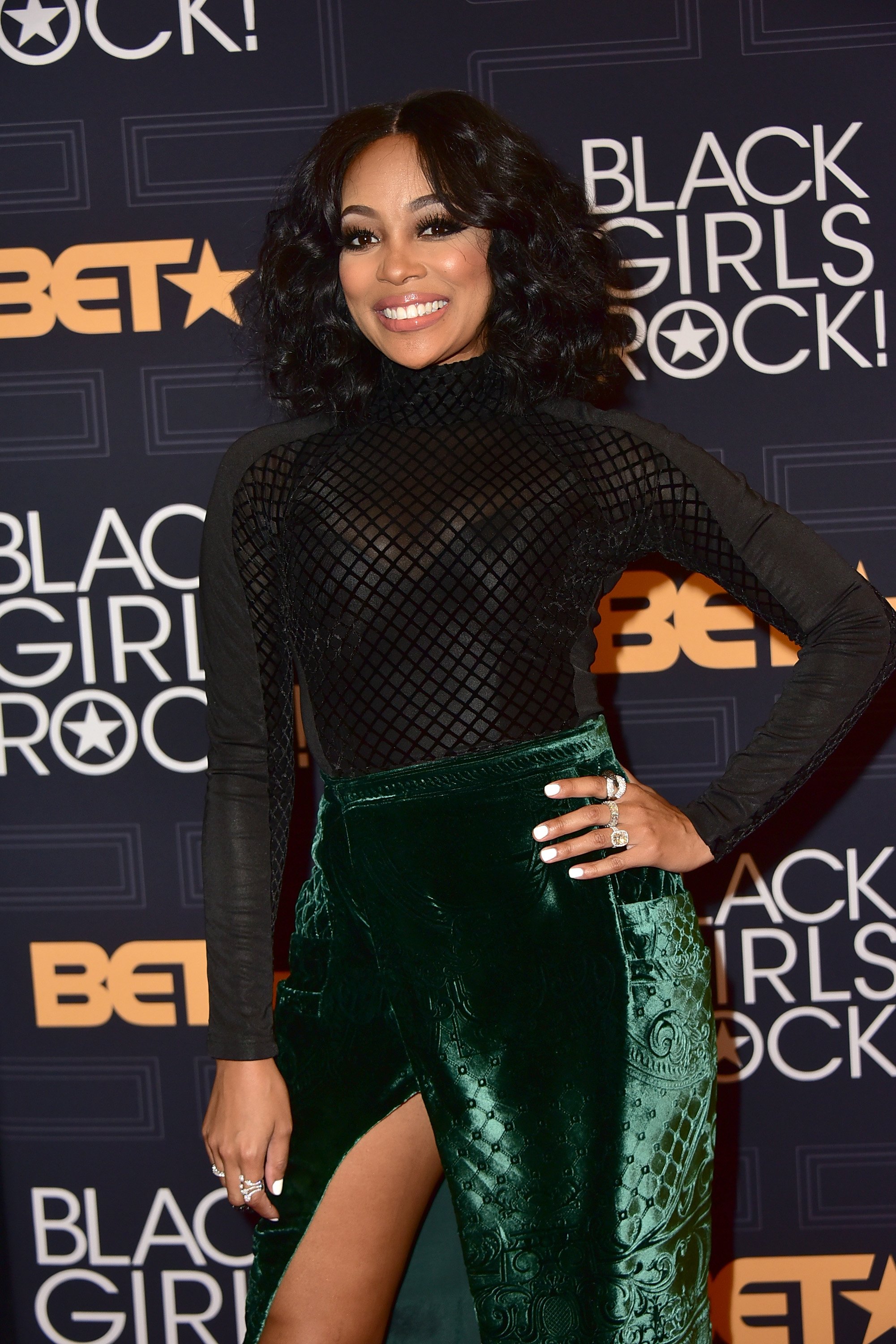 Monica at the "Black Girls Rock!" 2016 Show in Newark, New Jersey on April 1, 2016. | Photo: Getty Images
MONICA'S MARRIAGE TROUBLES
Also opening up about her ongoing divorce from estranged hubby Shannon Brown, Monica clarified that their split had nothing to do with another person.
"In my marriage, it wasn't other people that ever was the issue," said the singer, who shares five-year-old daughter Laiyah with Shannon and two older sons – Rocko and Romelo – with her ex-fiancé Rodney "Rocko" Hill.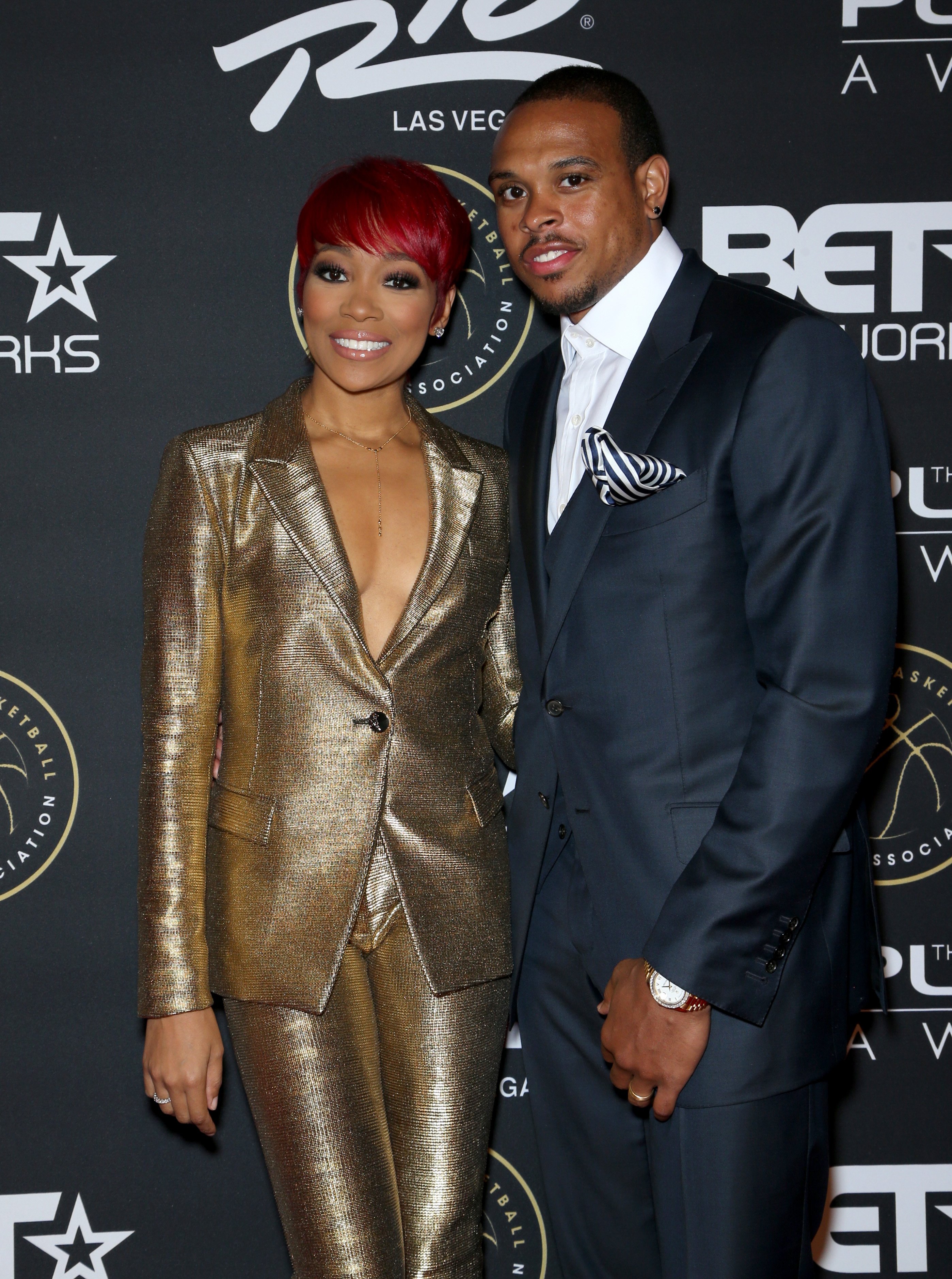 Monica and Shannon Brown at The Players' Awards in Las Vegas, Nevada on July 19, 2015 | Photo: Getty Images.
A PERSONAL PAIN
Monica filed for divorce from her NBA player hubby in March after eight years of marriage. In a recent episode of "T.I. & Tiny: Friends and Family Hustle," she broke down in tears while opening up about the pain:
"I cannot lie. My personal relationship is taking a major toll on me. I'm feeling it every day. I've been keeping everything to myself, and I feel overwhelmed."
COMMITMENT FOR LIFE
As she told RuPaul, however, irrespective of what happens between her and Shannon, she'll always honor her commitment to him.
"We fight the good fight because we have children watching us," Monica said. "So the reality is that, no matter what happens, he will always get my absolute respect, gratitude, and also my assistance in being a part of whatever his life becomes."
Please fill in your e-mail so we can share with you our top stories!