Fantasia Sizzles in Red Two-Piece Swimsuit That Shows off Her Tattoos on 4th of July
Fantasia Barrino-Taylor turned up the heat in a two-piece swimsuit as she spent 4th of July with her husband, Kendall Taylor. The singer shared pics on social media, and her fans are more than pleased.
Joining tons of celebrities who paid tribute online to the holiday, Fantasia posted a picture of herself on a boat. It was probably a hint at where she celebrated Independence Day, but most jaws were dropping over her outfit.
BODY BLAZING
The 35-year-old sizzled in a scarlet red two-piece that not only put her enviable curves on display but also showed off the singer's tattoos. She has always been open about her commitment to keeping fit, and, we must confess, the results are evident.
Fantasia complemented her outfit with a matching head-wrap and stylish shades as she posed on the boat. "Happy 4th," she captioned the post.
FAN REACTIONS
Impressed followers wasted no time letting their feelings out in the comment section, commending Fantasia as a double threat with her vocal genius and amazing body.
"That waist is SNATCHED HONEYYY," one Instagram user gushed.
"Beautiful and talented!" chimed in another. "In fact, I don't think this woman gets enough credit."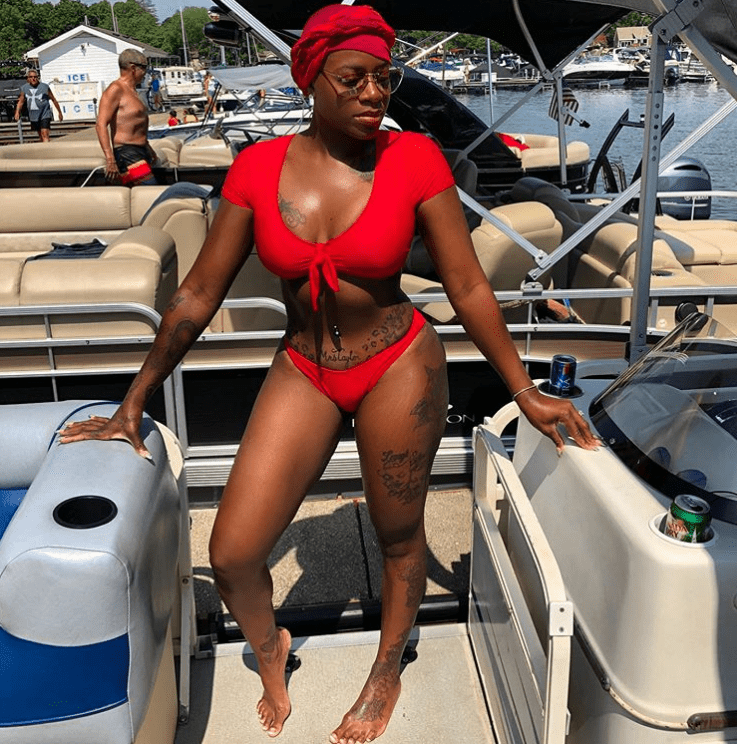 COUPLE HOLIDAY
In another 4th of July post, Fantasia cuddled up to her husband after swapping her swimsuit bottoms for ripped denim shorts. Kendall also looked laid back in a white sleeveless vest and red-and-blue shorts that are most likely a nod to the national holiday.
"Happy looks Good on the Both Of us," Fantasia declared in the caption.
Kendall and the season three "American Idol" winner tied the knot in 2015 after close to a decade of tumultuous years that trailed her 2004 victory.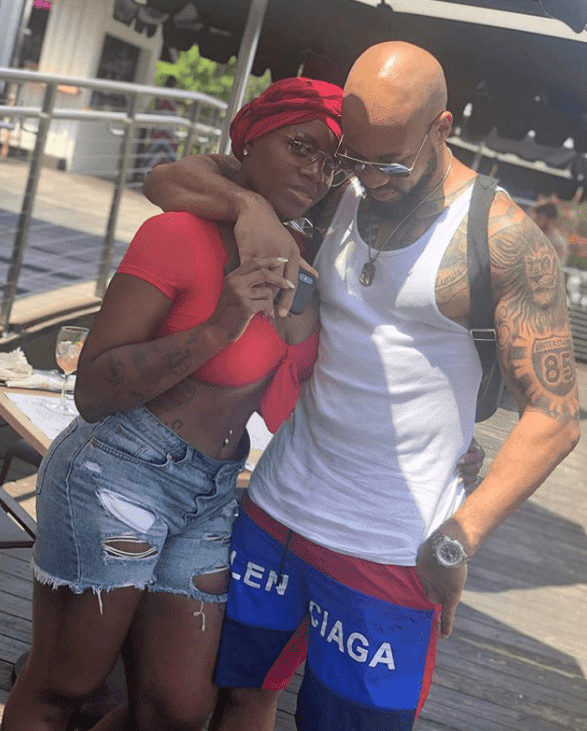 FANTASIA'S TROUBLED PAST
Fantasia was a single teenage mom who was mostly portrayed in the media as a young woman who didn't have her life together. There were reports of her being broke followed by hurtful commentary over her confessed inability to read, and in 2010, she attempted suicide amid talks she was dating a married man.
Fantasia insisted that she was only with the man in question after he was separated from his wife, and in December 2011, the singer would welcome the product of that relationship, son Dallas Xavier.
A NEW SEASON
The Grammy winner was at an all-time low, but that would change with Kendall's entrance into her life. In a recent conversation with CNN, Fantasia revealed that her husband had had a positive influence on her:
"I read a lot now. I used to hate to read, hated it, and now I can't stop reading, and you know who inspired me with that? My husband. He reads all day long."
LOVE LIKE NO OTHER
Fantasia turned 35 a few days ago, and the same man surprised her with a romantic dinner prepared by a private chef. "[Thank you] for always making me feel like a Queen," she wrote alongside photos and videos of the surprise.
Today, Fantasia is a woman at peace and in love who recently celebrated her 17-year-old daughter Zion Barrino's high school graduation. She also recently released a single "Enough" from her upcoming album "Sketchbook."
Keep winning, Fantasia!