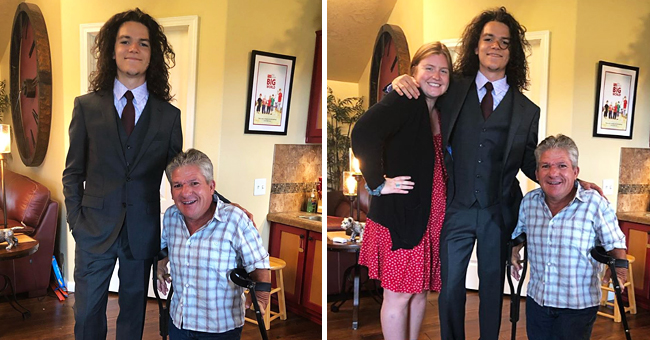 instagram.com/mattroloff
Jacob Roloff's Fiancée Denies Pregnancy after Fans Question Her Figure

Jacob Roloff's Fiancée, Isabel Rock, shut down rumors of being pregnant after fans commented on her figure in a recent post of Matt Roloff.
Earlier this week, rumors sparked that a baby was on the way for Jacob Roloff and his soon-to-be wife, Isabel Rock. The family patriarch, Matt Roloff, shared a series of photos on his Instagram, which prompted the speculation.
"Look who popped over for a visit… they wanted to show me the final look of the New Man!" Roloff captioned the post. "Working hard everyday getting the farm shaped up for their big day."
The post included a picture of Matt beside the engaged couple, where Rock appeared to have a "baby bump." But of course, it could have just been the wind blowing in a specific direction. Matt's future daughter-in-law cleared the air and shut down the pregnancy rumors.
While fans and followers commented on Rock's figure possibly being a pregnancy, she too left a notice saying: "Definitely not pregnant. Just a flowy dress."
When Roloff turned 18, he decided not to renew his contract to do "Little People Big World." He later revealed that the idea of reality television was not in his favor and something he didn't want to waste time doing.
"The entire concept of reality TV is strange because, as a viewer, you are subscribing to a particular illusion -- that you are witnessing and being let in on the secret of the subjects' lives," he said.
He did not want his identity to be shaped by the series, nor his character to be portrayed as shallow and bound only by what is projected on television. Hence, he went on his own journey away from the show.
Roloff popped the big question to his fiancee in December of last year during their trip to Iceland. Their wedding is set to be on September 7, 2019, at the Roloff farms.
Please fill in your e-mail so we can share with you our top stories!