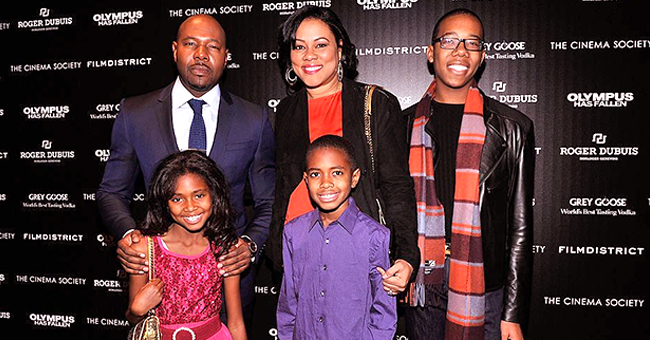 Getty Images
Antoine Fuqua Allegedly Fathered 2 Children during Lela Rochon Marriage

Antoine Fuqua's philandering past is scrutinized after his controversial kiss with Nicole Murphy broke the internet. Many believe he's capable of cheating on his wife, Lela Rochon because he previously fathered two children outside their marriage.
When photos of Antoine Fuqua kissing Nicole Murphy were splashed all over media, many were inclined to believe the director was cheating on his wife, Lela Rochon.
It was an assumption drawn from Fuqua's cheating past, particularly when he sired two children while married to his actress wife.
MURPHY TAKES THE HEAT
Fuqua's philandering ways were rehashed recently after headlines suggested the "Training Day" director was having an affair with Eddie Murphy's ex-wife. The rumored pair was photographed kissing in Italy.
Murphy denied the allegations shortly after and explained the lip lock as merely a "friendly hello." She later apologized for placing Rochon in that situation and insisted she does not condone women kissing married men.
Fuqua and Rochon, 55, tied the knot in 1999. They share two children apart from the director's other son from a previous relationship.
The fitness guru's pronouncements didn't do much to set things straight especially after actress LisaRaye McCoy came forward and accused her of messing with her husband too. McCoy's sister, Da Brat confirmed it to be true despite Murphy denying it too.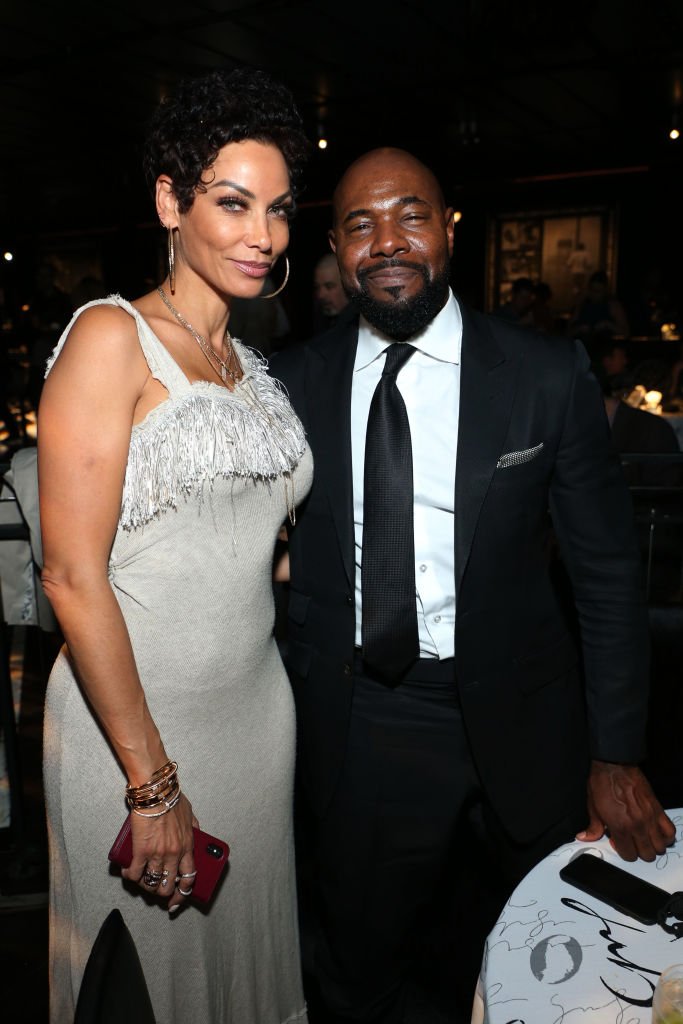 Nicole Murphy and Antoine Fuqua at the after party for HBO's "What's My Name: Muhammad Ali" held at Regal Cinema in Los Angeles on May 8, 2019.
FUQUA'S PHILANDERING PAST RESURFACES
While the 51-year-old mother-of-five suffers from a smeared reputation due to the controversial kiss, Fuqua's past has been unearthed to explain his indiscretion.
It was easy for the public to believe that he's entangled in a tryst with Murphy considering he has a track record of cheating on his wife. He reportedly had two children with two women during his 20-year union with Rochon.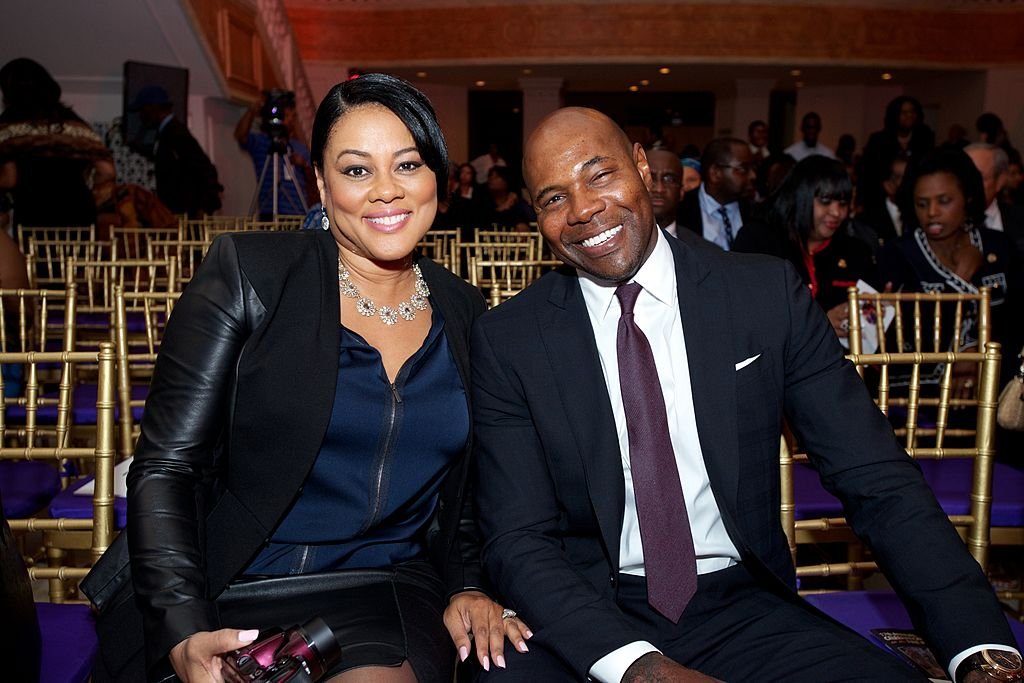 Lela Rochon and her husband, Antoine Fuqua at the 43rd Annual Legislative Conference on September 18, 2013 in Washington DC. | Source: Getty Images
WHAT WE KNOW ABOUT THE TWO CHILDREN
In August 2010, court documents obtained by The YBF reveal Fuqua admitted to fathering a son with Ruth Jimenez who demanded child support from him to the tune of $10k a month. Fuqua countered to lower the amount due to lack of capacity to foot Jimenez's requested amount.
Two years later, he allegedly sired a daughter with one of his mistresses. Details surrounding Fuqua's alleged second child aren't clear.
It came to light when a UK model who also had an affair with the "Equalizer" director told Hollywood Street King she witnessed a woman assaulting Fuqua for impregnating her.
The woman allegedly threatened to tell his wife which worried the 53-year-old. The model claimed Fuqua admitted to her that he fathered a child with the other woman.
It's unclear if Fuqua ever acknowledged his alleged daughter or it Rochon was informed about it.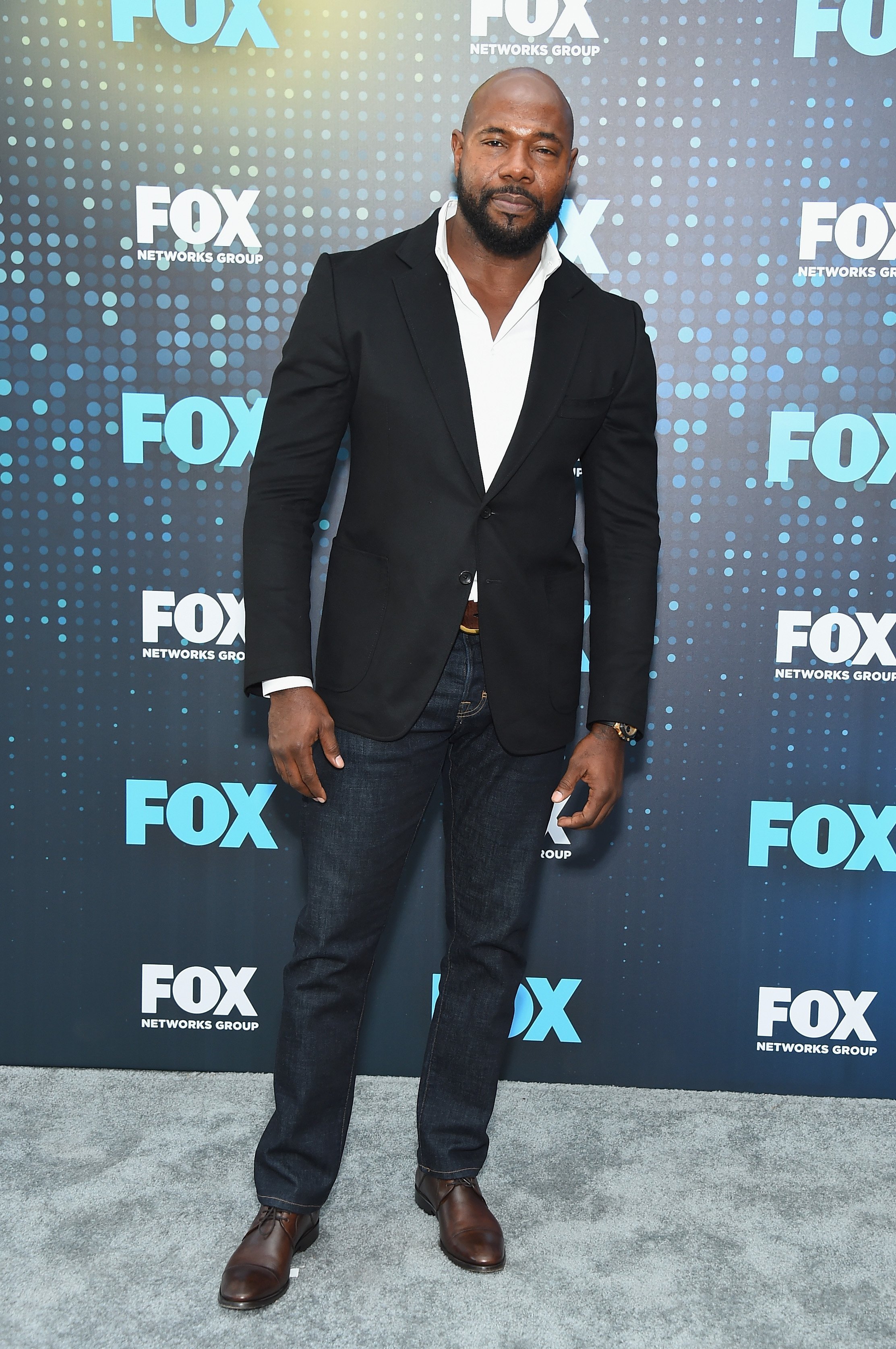 Antoine Fuqua attending the 2017 Fox Upfront at Wollman Rink, Central Park on May 15, 2017. | Source: Getty
FUQUA'S MARRIAGE TO ROCHON
Fuqua and Rochon, 55, tied the knot in 1999. They share two children apart from the director's other son from a previous relationship.
They celebrated their 20th anniversary in April. Both have remained mum since the kissing issue erupted. They've also switched off their social media accounts.
Please fill in your e-mail so we can share with you our top stories!