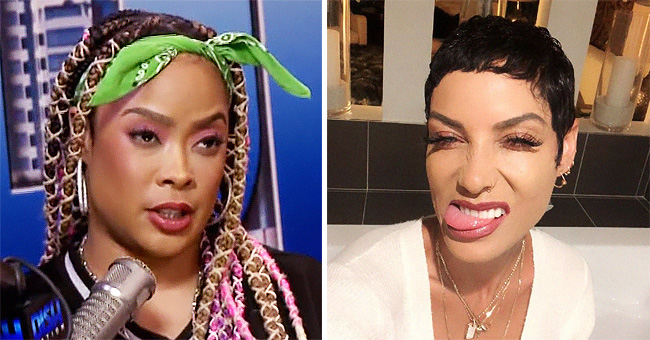 Youtube/Dish Nation + instagram.com/nikimurphy
Da Brat Says Nicole Murphy Did Hook up with LisaRaye's Ex-Husband When They Were Married
The Nicole Murphy-Antoine Fuqua scandal gets even messier. Actress LisaRaye McCoy hinted that Murphy had messed around with married men before, and now her sister, Da Brat, confirmed that the former model cheated with McCoy's husband when they were married.
Earlier this week, photos of Murphy locking lips with Fuqua at least twice surfaced. The "Training Day" director, meanwhile, has been married to actress Lela Rochon since 1999 and they share two kids.
In her initial reaction to the pictures, the ex-wife of comedian Eddie Murphy claimed she and Fuqua, 55, are just family friends. "I ran into him in Italy, and we exchanged a friendly hello, and that was it," she claimed.
No one was buying her explanation, however, and among the multitude that came for her was LisaRaye, 51.
MCCOY CALLS MURPHY OUT
The "Players Club" actress wrote:
"Gurl [Nicole Murphy] you went after [Lela Rochon's] husband too? Smh so wrong… again!!!"
LisaRaye's comments immediately sparked speculations as to which married man Murphy might have messed with before Fuqua and now, her sister Da Brat, has confirmed that it was the actress's husband. LisaRaye was married to Michael Misick, former Premier of the Turks and Caicos Islands, from 2003 to 2008.
DA BRAT'S BOLD REVELATION
The Nicole Murphy controversy was one of the topics discussed in a recent episode of Dish Nation, and co-host Da Brat did not hold back when asked if Murphy hooked up with her sister's husband.
"Absolutely. When my sister was the First Lady of the Turks and Caicos, absolutely. It was a couple of them [expletive] that did that."
HEATED DEBATE ON SOCIAL MEDIA
The Shade Room published a clip of Da Brat's confirmation which has since sparked a heated debate among social media users.
While some believe Murphy is not to blame because Fuqua is the married one, others point out that the former model cannot be excused because she must have known about the director's marriage.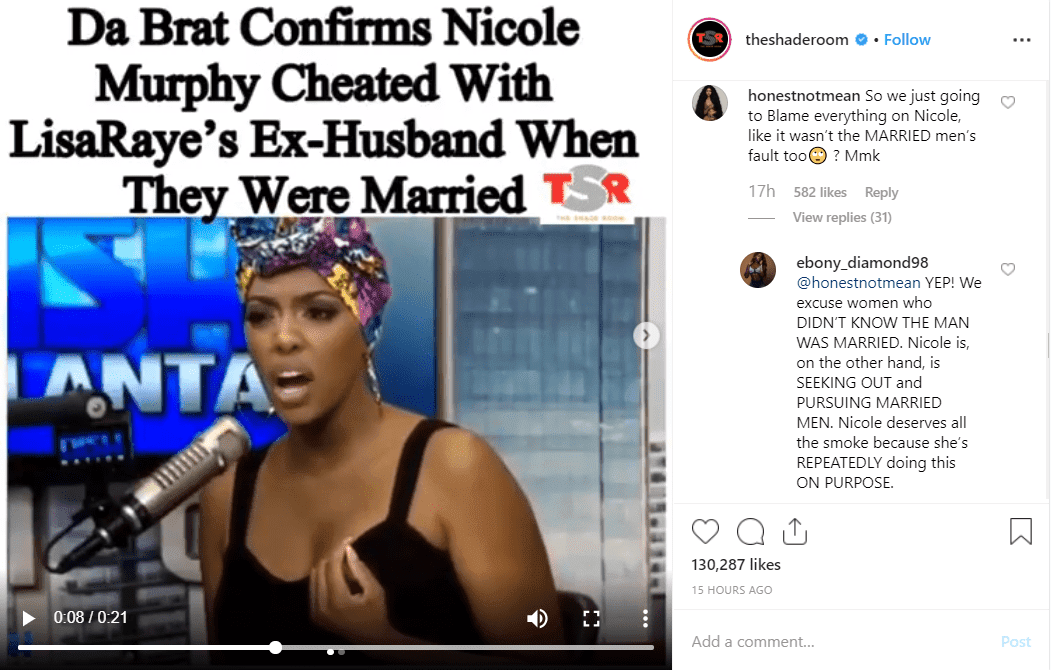 Screenshot of social media reactions. |Photo: Instagram/The Shade room
"First of all, Nicole not the one that's married. Why y'all reporting on her and not the men who took the vows," one Instagram user asked, to which another replied:
"Because she's choosing to go after married men. That's a pattern and she needs help."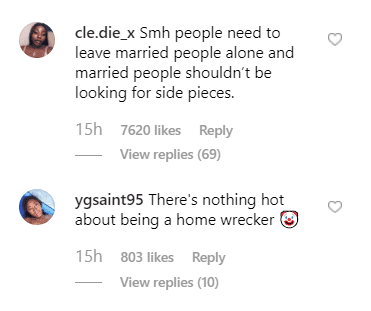 Screenshot of social media reactions. |Photo: Instagram/The Shade room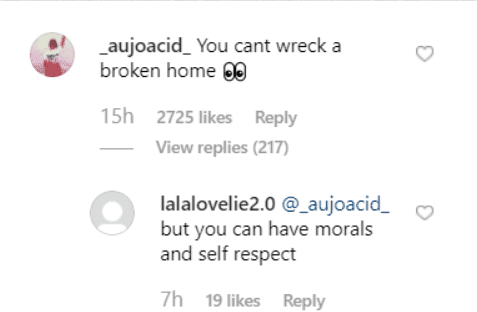 Screenshot of social media reactions. |Photo: Instagram/The Shade room
"SMH. People need to leave married people alone," a third user observed. "And married people shouldn't be looking for side pieces."
Fuqua and Rochon, 55, have been silent since the scandal erupted and have both deactivated their social media accounts. The "Waiting To Exhale" actress last posted a pic of her and Fuqua in February, calling him "my husband."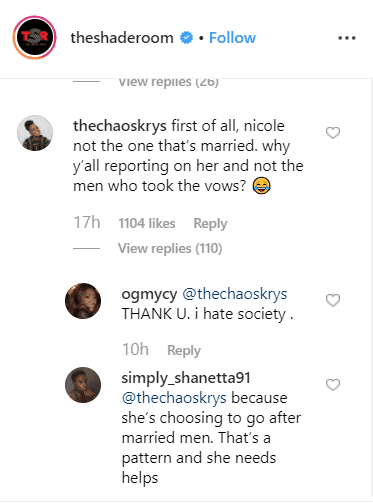 Screenshot of social media reactions. |Photo: Instagram/The Shade room
MURPHY'S APOLOGY
Meanwhile, in a recent development, Murphy tendered an apology for kissing a married man but chose not to go into details about the "situation."
"It was not my intention to be in this situation. I do not condone women kissing or interacting in anyway [sic] inappropriately with a married man."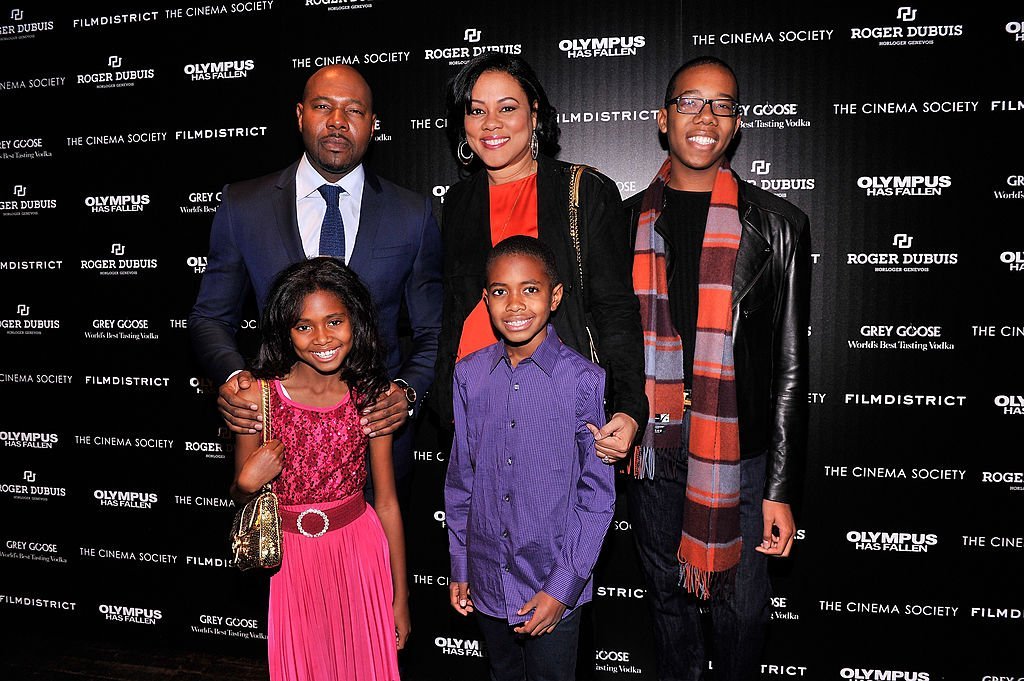 Antoine Fuqua & Lela Rochon pose with their children & Fuqua's older son from a previous relationship in New York on Mar. 11, 2013. |Photo: Getty Images
"I too was once married," she continued. "And I would never intentionally undermine another woman, despite what has been written."
Please fill in your e-mail so we can share with you our top stories!