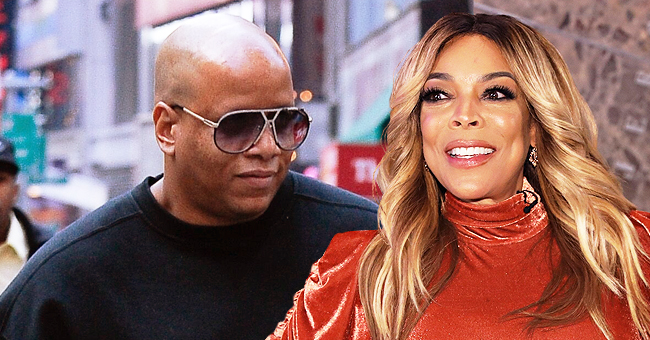 Getty images
Wendy Williams Lists New Jersey House That She Shared with Ex Husband Kevin Hunter

Wendy Williams has put their Livingston Township, New Jersey home on the market.
Wendy Williams, who recently filed for divorce from her estranged husband Kevin Hunter has put what was her family home for 10 years up for sale.
Williams had revealed in May that she had moved out of the Livingston Township mansion, and into a bachelorette pad in Manhattan, now she is divesting herself of the house that must hold many bitter memories for her.
WENDY WILLIAMS' MANSION UP FOR GRABS
The house has been listed for $1,8 million, which indicated that the couple wants to sell quickly since they bought it in 2009 for $2,1 million.
This is a clear indication that Williams is willing to take a financial hit to cut the final ties that bind her to Hunter and move on with her new life.
Wendy has clearly moved on from her decades-long abusive marriage to Hunter
WENDY WILLIAMS' HOME IS STUNNING
Some lucky buyer is going to get one hell of a bargain since Williams' house has five bedrooms and four and a half bathrooms, a gourmet kitchen with granite countertops, a master suite with a marble master bathroom, two large walk-in closets, a grand foyer with marble floors and a large backyard with a sports court, patio and koi pond.
KEVIN HUNTER'S DIVORCE DEMANDS
Williams filed for a divorce, and Hunter counterclaims permanent alimony, equitable distribution of all personal assets legally acquired during the marriage, and demands that his ex-wife pays his attorney fees, and child support for their son, Kevin Jr.
KEVIN HUNTER ADMITTED TO AFFAIR
Williams filed for divorce after Hunter admitted to her privately what had long been public knowledge: that he had a long-term mistress, on whom he had a fathered a child.
In July, Kevin Jr. and his father came to blows over the divorce, and the 18-year-old was charged with assault. Kevin Jr. pleaded not guilty, the case was dropped and father and son reconciled.
If Hunter sees his claims denied in court, he will be in deep financial trouble, since the breadwinner has always been Williams, who even employed her husband, and whose money he used to support his mistress of 10 years.
All that he may get is his half of the sale of the New Jersey house.
WENDY WILLIAMS LIVING THE GOOD LIFE
Wendy Williams' fans cannot believe how amazing the talk show host is looking. It looks like her decision to divorce Kevin Hunter has revitalized and rejuvenated Wendy, who has never looked better - or sexier.
Wendy has clearly moved on from her decades-long abusive marriage to Hunter and has even announced that she'd involved with a mystery man.
"I'm not in love, but there's somebody that I'm crazy about," she said.
Wendy revealed that her new love interest is a doctor, who has adult children from a previous marriage, but she is keeping his identity a secret.
Good luck Wendy! You deserve it!
Please fill in your e-mail so we can share with you our top stories!