Kylie Jenner & Stormi Are Twinning in Blue Ruched Dresses for Her 22nd Birthday Trip
Kylie Jenner and her daughter Stormi Webster are having the most fun during the reality star's 22nd birthday trip. While they're at it, the mother-daughter duo is also giving off chic vibes in matching blue dresses.
Kylie took to Instagram earlier this week with more photos from her birthday trip and her twinning with 18-month-old Stormi is probably one of the cutest things on the internet.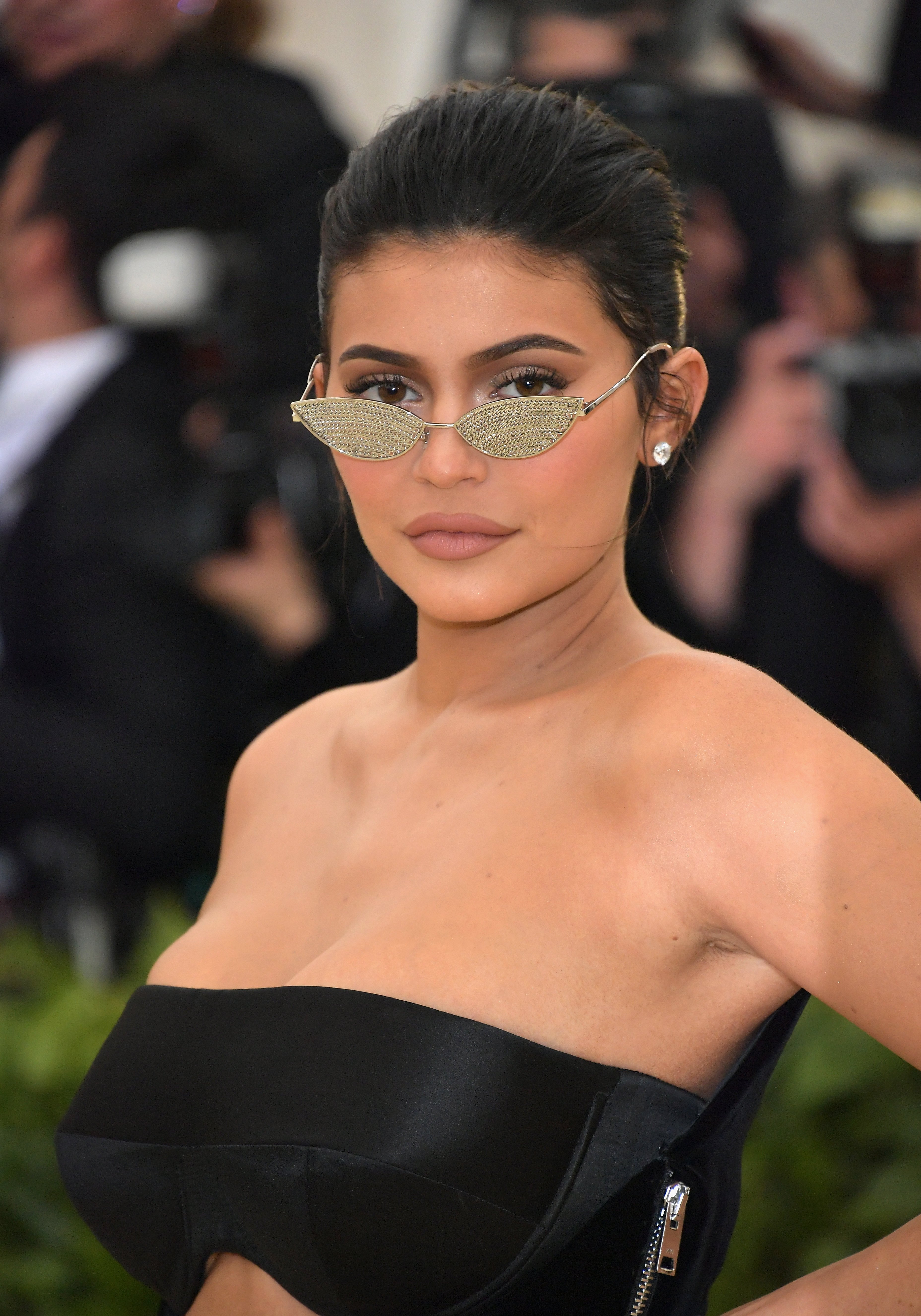 One picture showed the "Keeping Up With The Kardashians" star and her daughter taking in the sights from a yacht in matching blue dresses. The outfits featured a ruched pattern while Kylie's also came with dramatic sleeves.
Still To Come: Kylie herself has been living it up on the birthday trip, going as far as jumping off...
"Amore mio," she captioned the shot, borrowing the Italian expression that translates to "my love." Big sister Khloe Kardashian couldn't help gushing over the serene snap in the comment section, writing: "Oh my cutenesses."
Kylie later posted another photo of her and Stormi wearing their matching dresses and sharing a kiss. The caption, complete with a blue heart emoji, shows just how much the beauty mogul is smitten by her mini-me.
"Sweetest love I've ever known."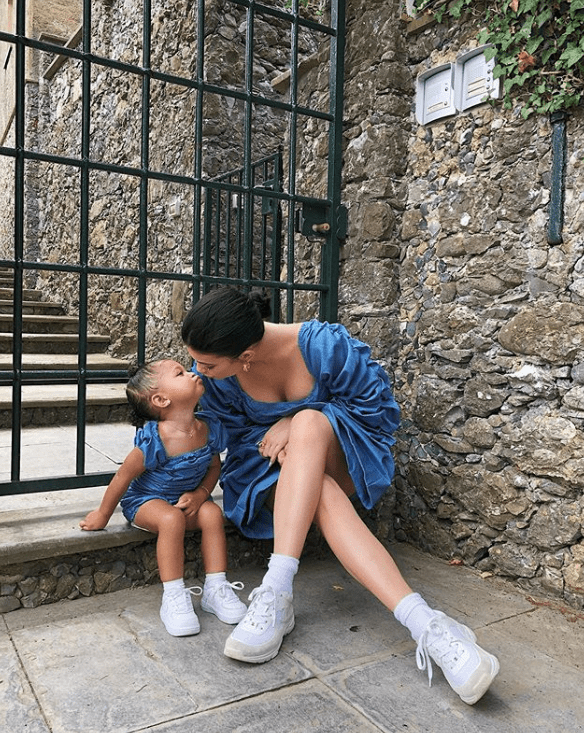 Kylie, who welcomed Stormi at 20, has never hesitated to express her love for the little one, from lavish gifts to matching outfits.
In January, the mother-daughter duo wore matching neon bathing suits during a tropical getaway and a few months ago, they modeled tie-dye outfits with sleeve cut-outs.
Meanwhile, Kylie and her family have been in Capri, Italy since August 6 to celebrate her August 10 birthday. Since then, the Kylie Cosmetics boss has been sharing cute moments with Stormi and her longtime rapper boyfriend, Travis Scott.
On Sunday, Kylie and Stormi went twinning again in white ensembles as they posed for photos while dining out during the day. The adorable tot held on to a pair of sunglasses and stuck out her tongue in the shot her mom captioned: "a love without limits."
Scott, 28, also shared a cute father-daughter moment with Stormi on the family's luxurious yacht, as did Grandma Kris Jenner who posted a sunny snap with the little girl.
Kylie herself has been living it up on the birthday trip, going as far as jumping off their yacht into the waters.
Kylie shared videos of the leap on Instagram and also showed Scott and other friends doing the same. Not unexpectedly, little Stormi sat that one out.
Not everyone celebrates turning 22 with a lavish family vacation, but then again, when you're the boss of a billion-dollar beauty company and Forbes' youngest self-made billionaire, the options are limitless.