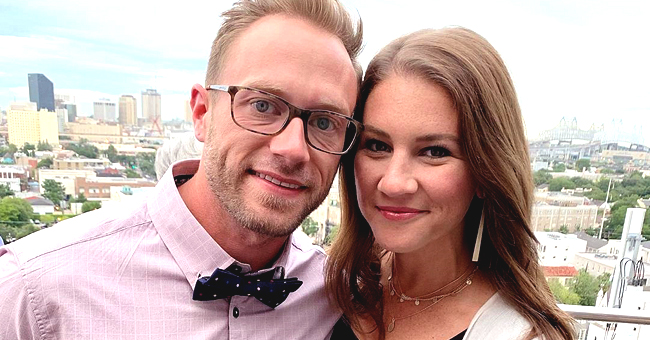 Instagram.com/dbusby
Danielle Busby's Quints Look Charming in Matching Pink Checkered Dresses (Photo)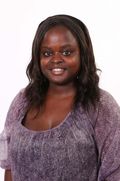 Danielle Busby is all smiles with her six daughters, as she hosts a baby shower for her friend, Kaye Thomas.
Danielle Busby and her husband, Adam Busby are the proud parents to six young girls. Their eldest, Blake is eight-years-old.
At four-years-old, they also have the only set of all-girl quintuplets in the United States; Ava, Riley, Parker, Hazel, and Olivia.
The stars of the TLC's reality show, "Outdaughtered," have their hands full juggling marriage, children and work. So a little leisure time for the family of eight is always a bonus, especially if they can keep the chaos to a minimum.
Recently, Danielle shared a photo at a baby shower she hosted for her friend, Kaye Thomas. The mother of six seems to have successfully hosted the event with all kids in tow. She took to Instagram to congratulate her friend:
"What a beautiful day it was to host a babyshower for @kayethomas85 ???We all love you and can't wait to meet Baby Thomas soon. Now keeping the babyshower theme going and heading to another one ?#itsagirl #girllife #girlmom#itsabuzzworld #babyshower#llamamama"
The quintuplets were all smiles as they stood, front and center wearing signature matching outfits. Big sister Blayke gave an angelic smile while standing in the back with Thomas and Busby.
Many commenting on how beautiful Blayke looks. Fan's couldn't help pointing out that Blayke is looking just like her mother, calling her Busby's "mini-me."

Fans point out that Blayke Busby is Danielle's mini me | Instagram

Fans point out that Blayke Busby is Danielle's mini me | Instagram
Busby has always had a close relationship with the eldest daughter, often commenting on the show that they were inseparable when she was younger.
The arrival of the quintuplets had her worried about how it would affect the family dynamics for their daughter. But Blayke stepped up as a big sister and into a role her parents often refer to as "motherly."
The Busby's have used their show as a platform to show the reality of parenthood, even more so, the reality of raising multiple children.
Raising her children in front of camera's has its fair share of supporters and critiques. Rarely responding to negative comments, Danielle also takes the time to appreciate the supportive ones.
Please fill in your e-mail so we can share with you our top stories!